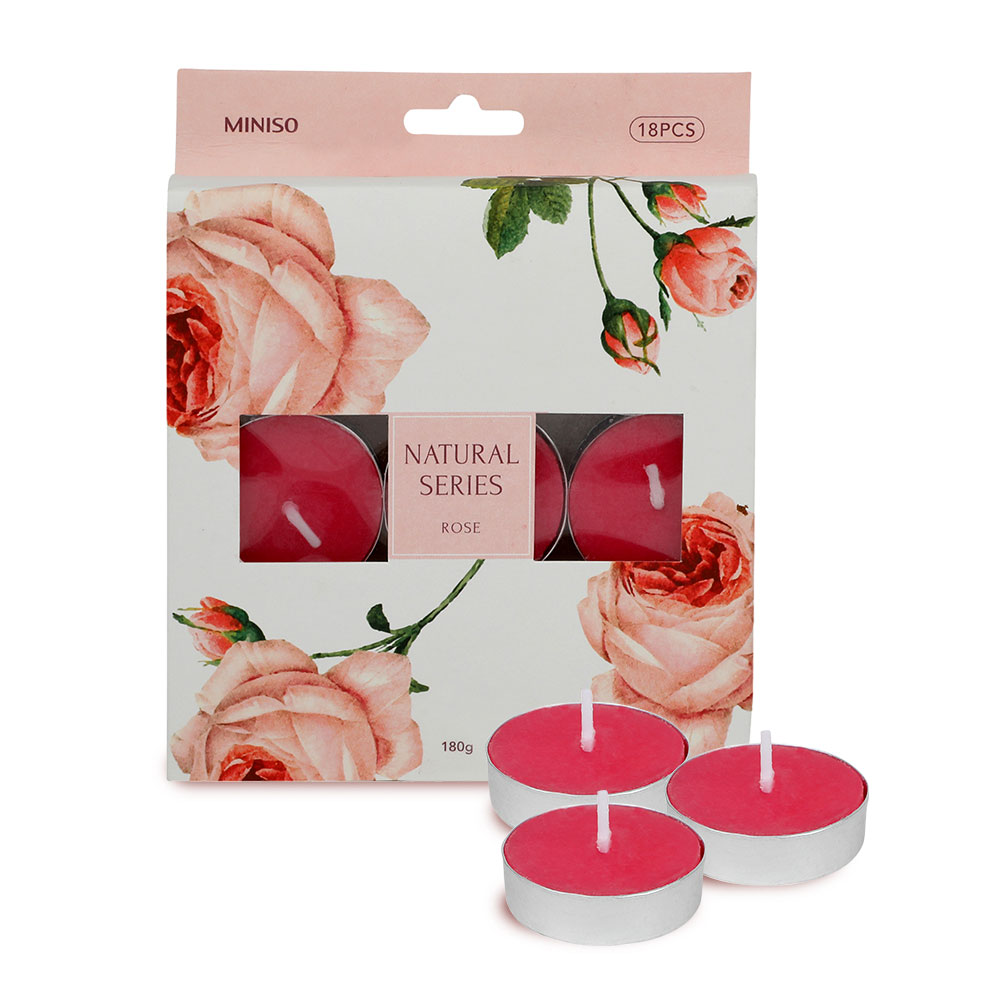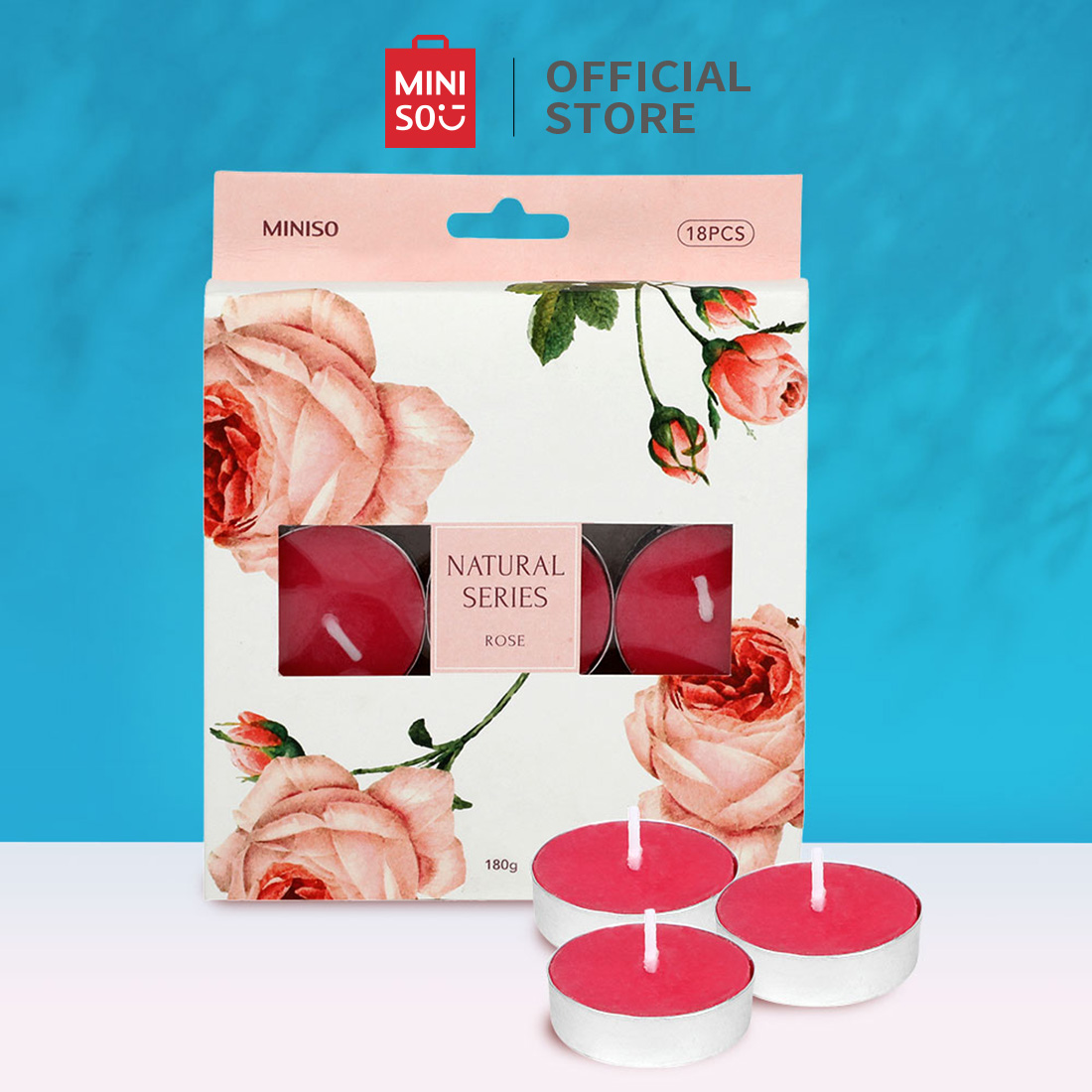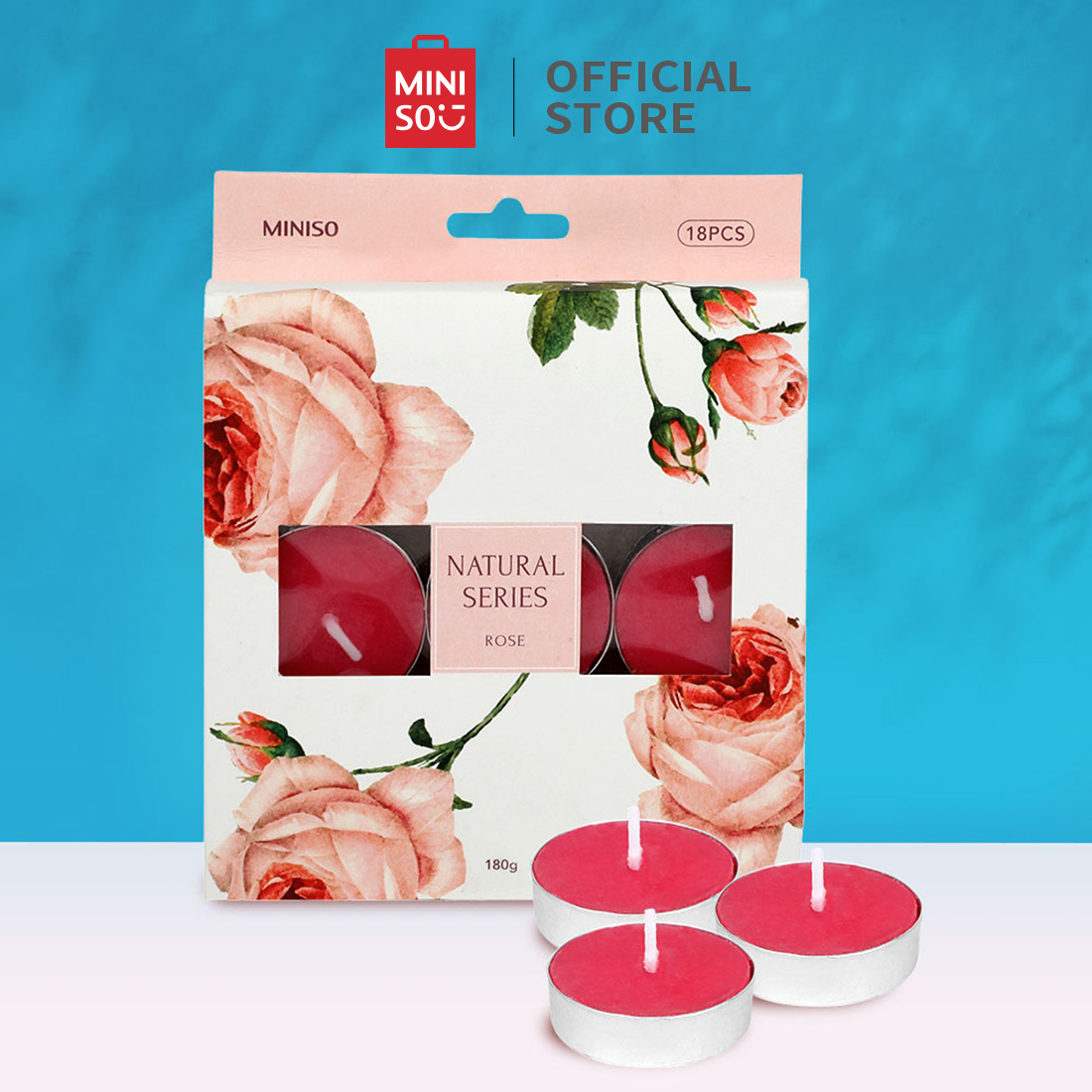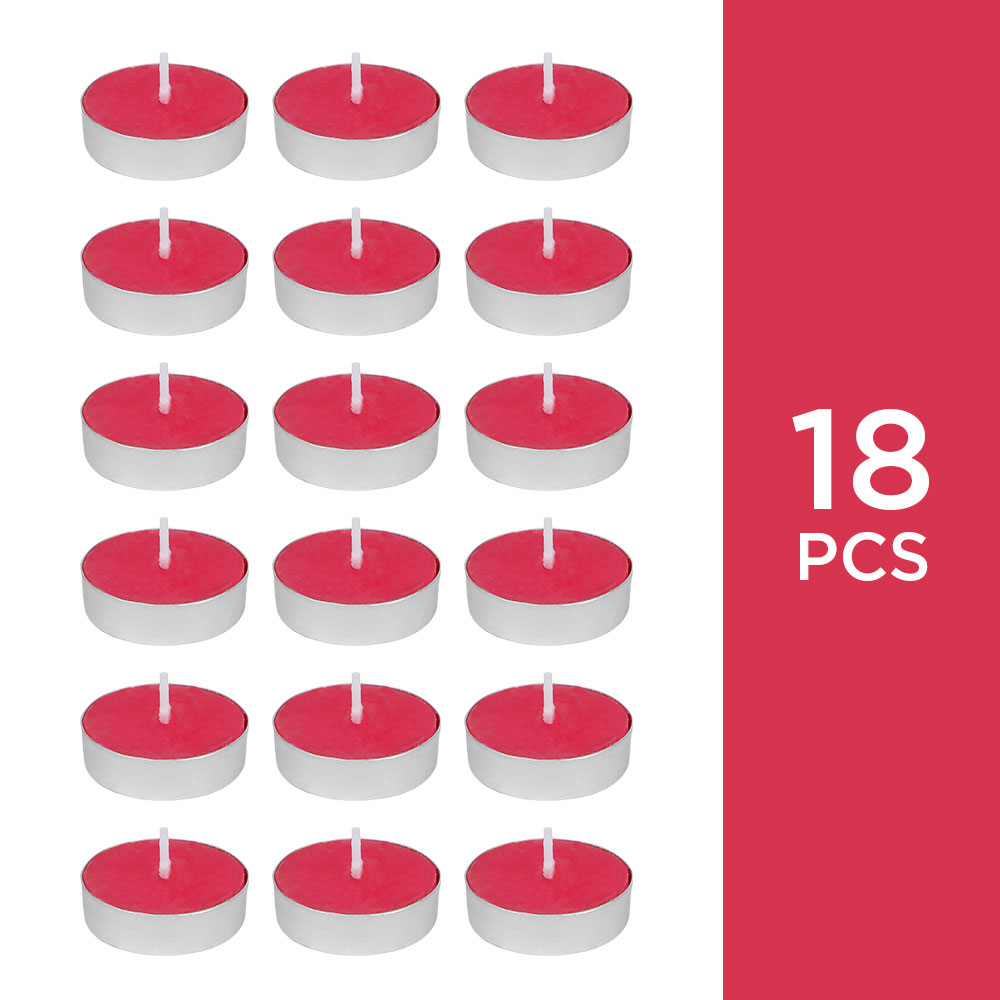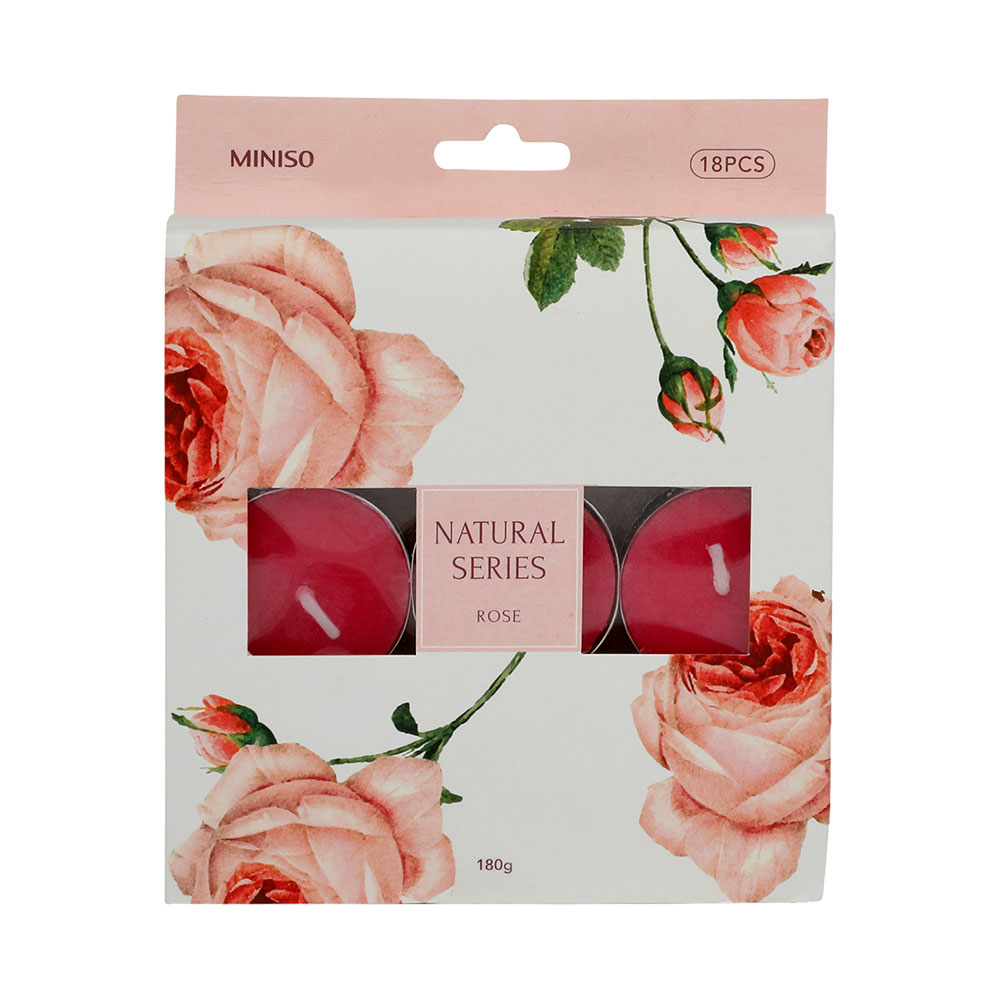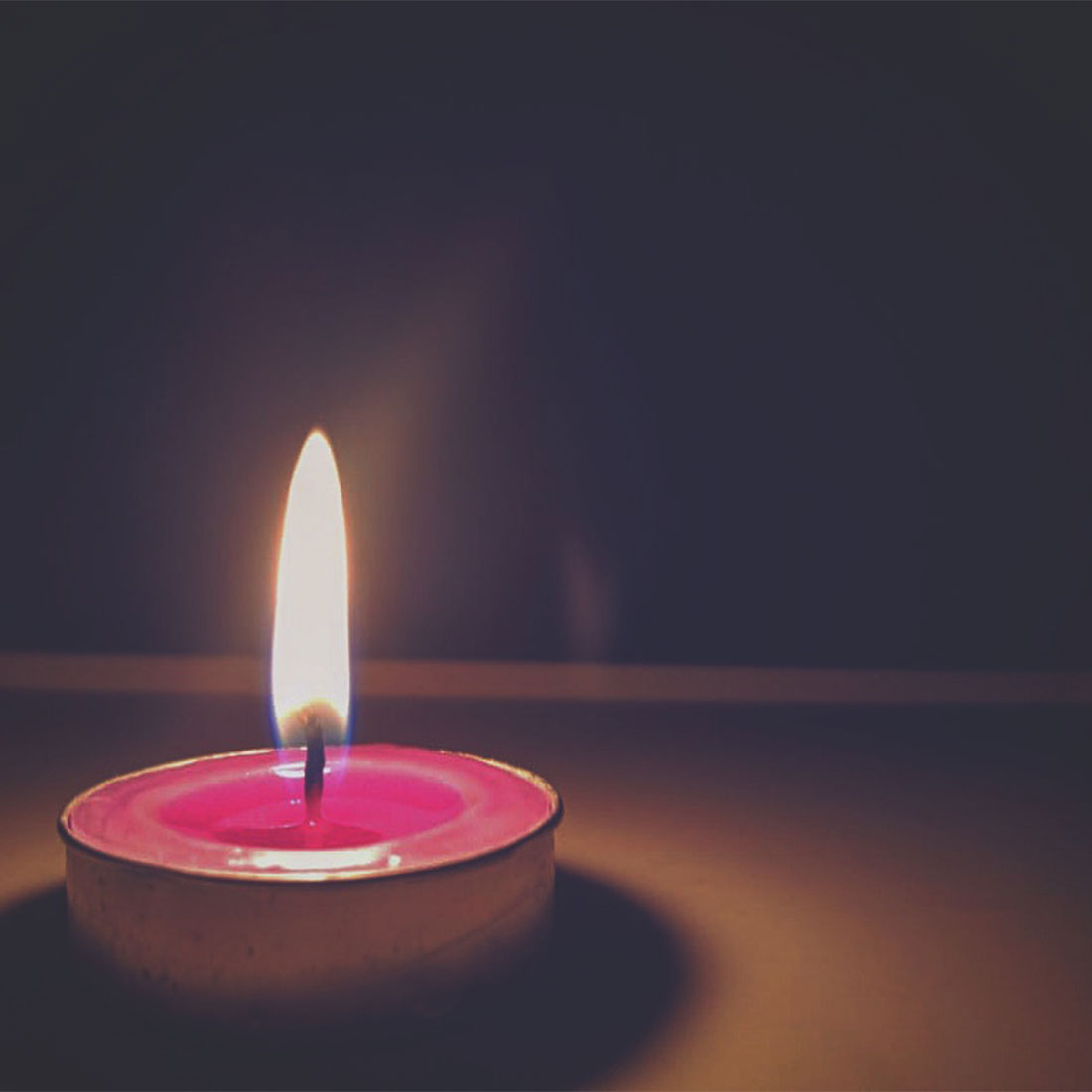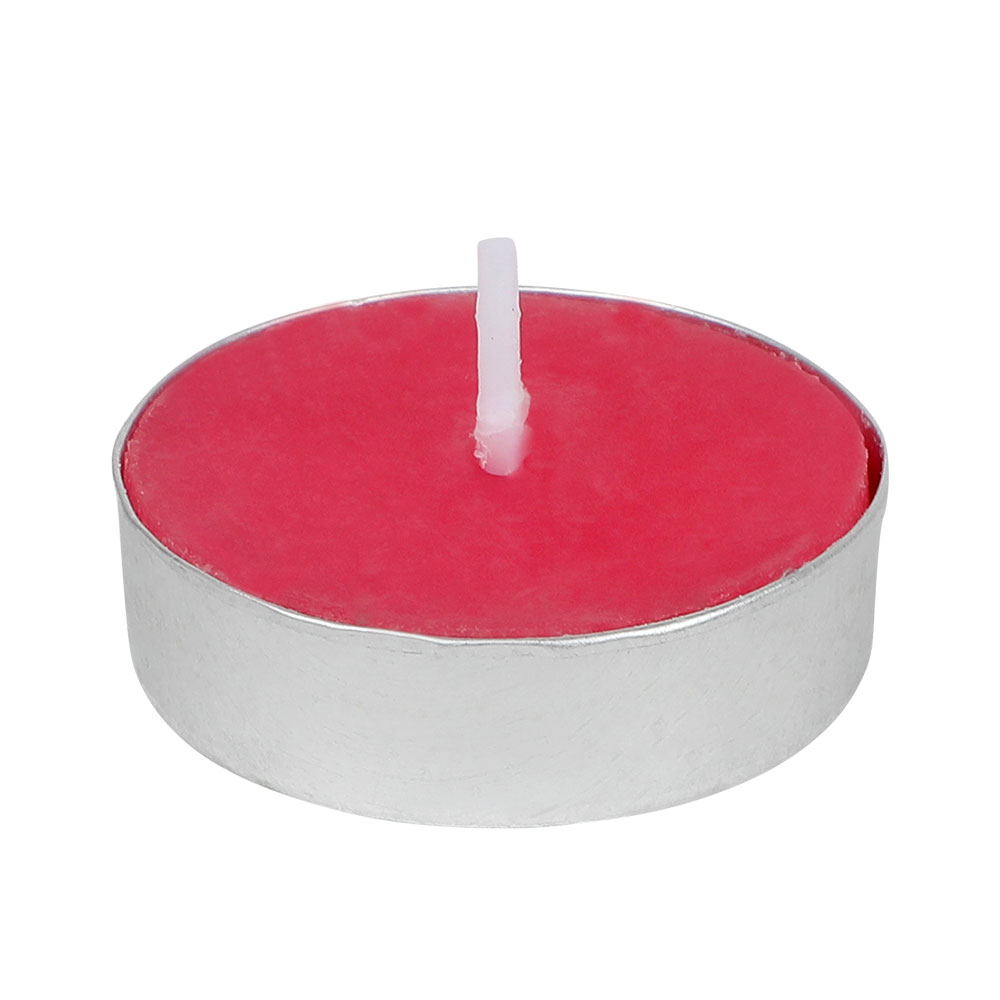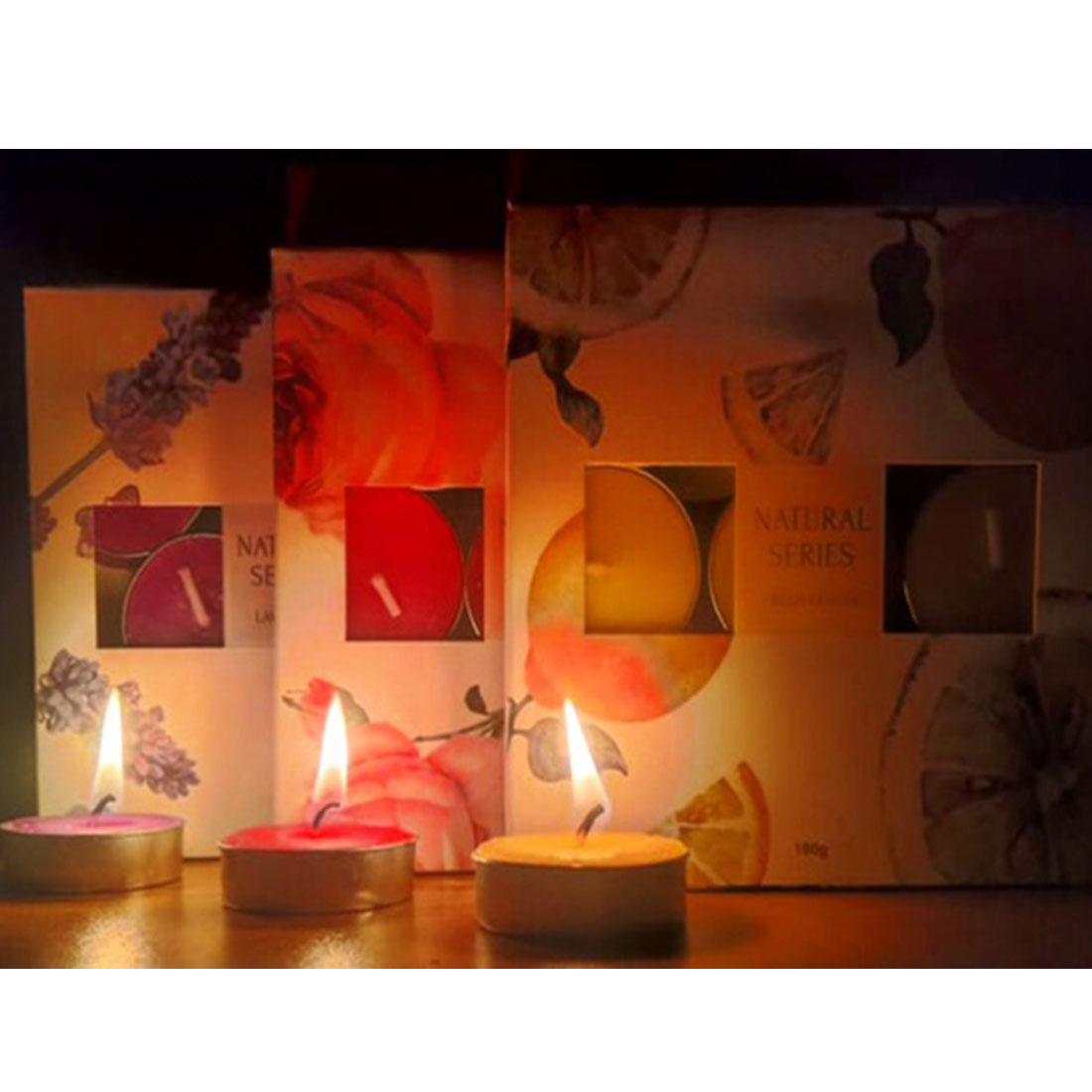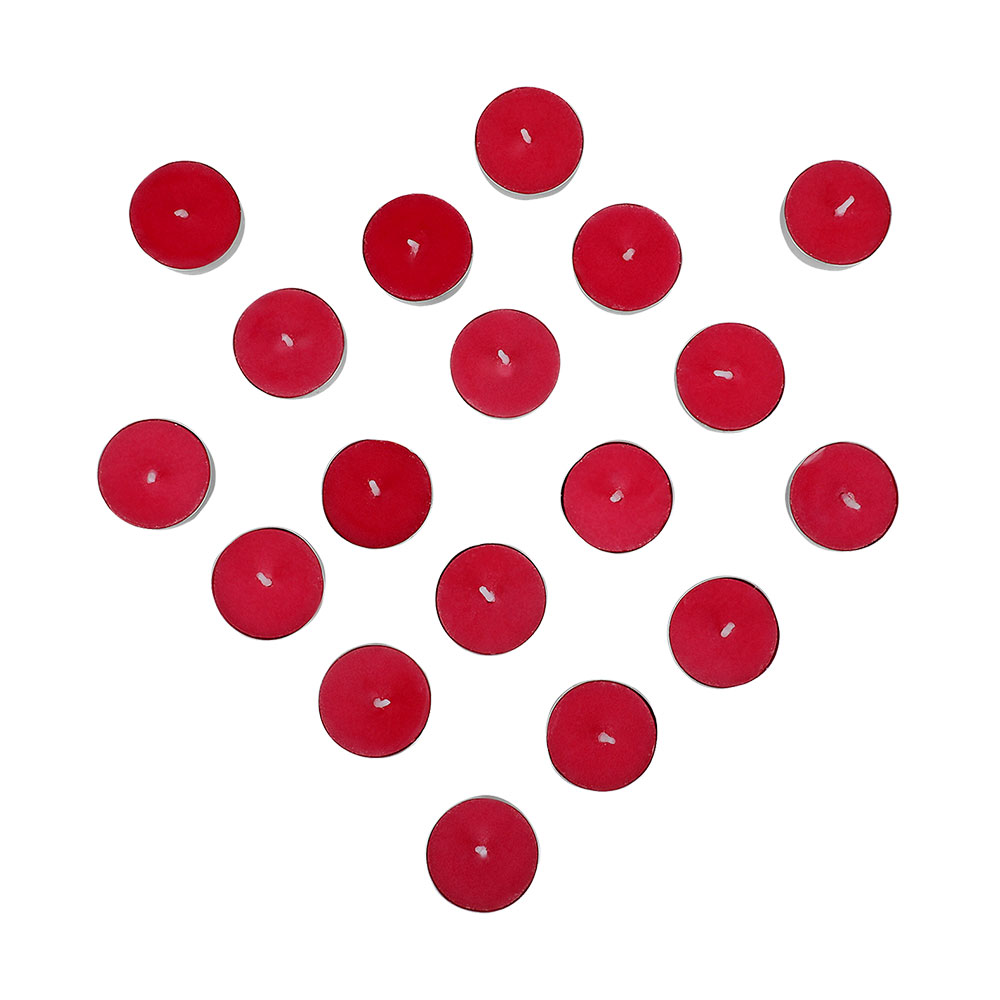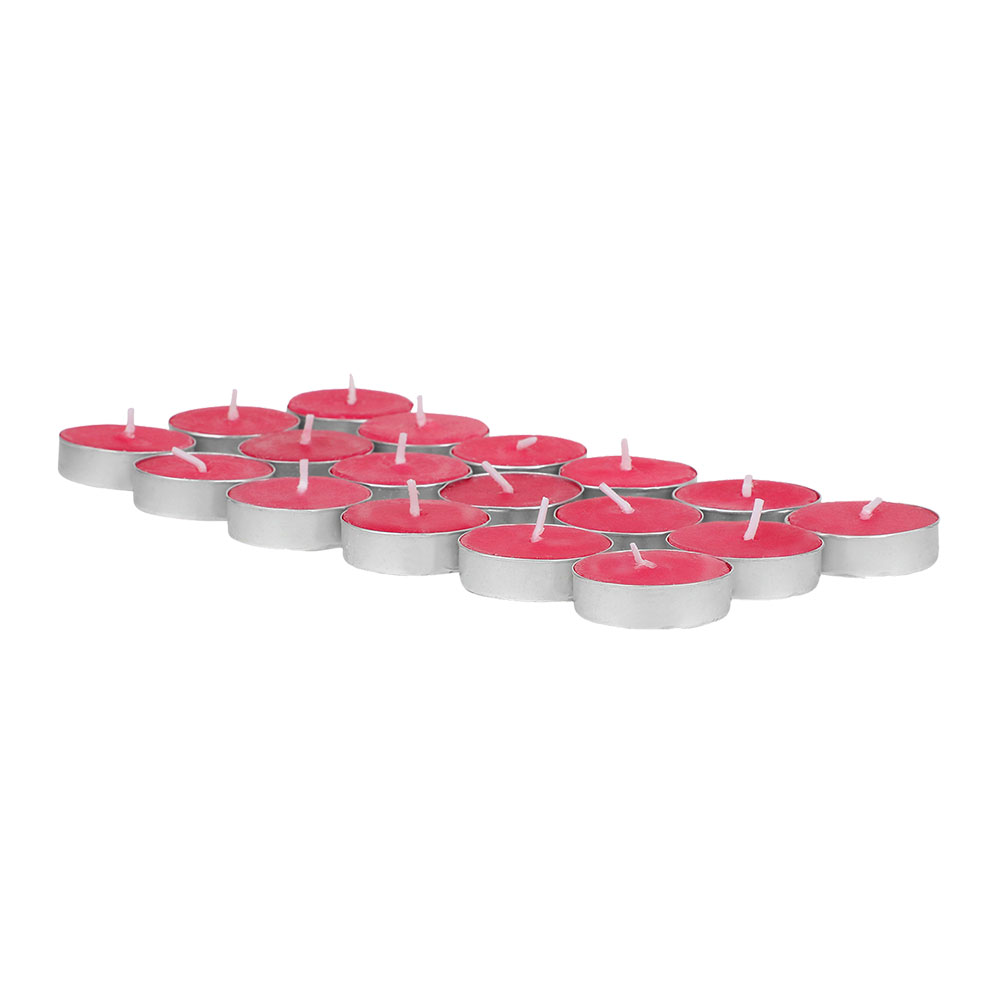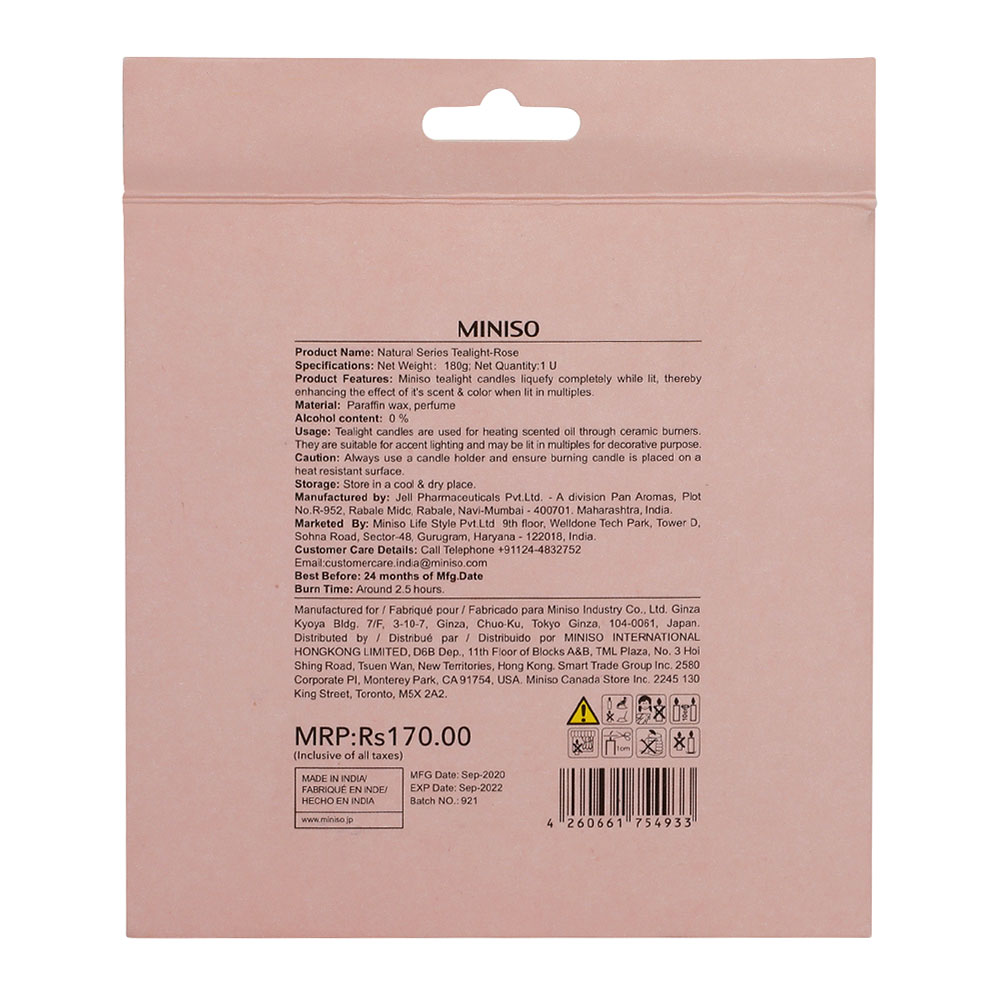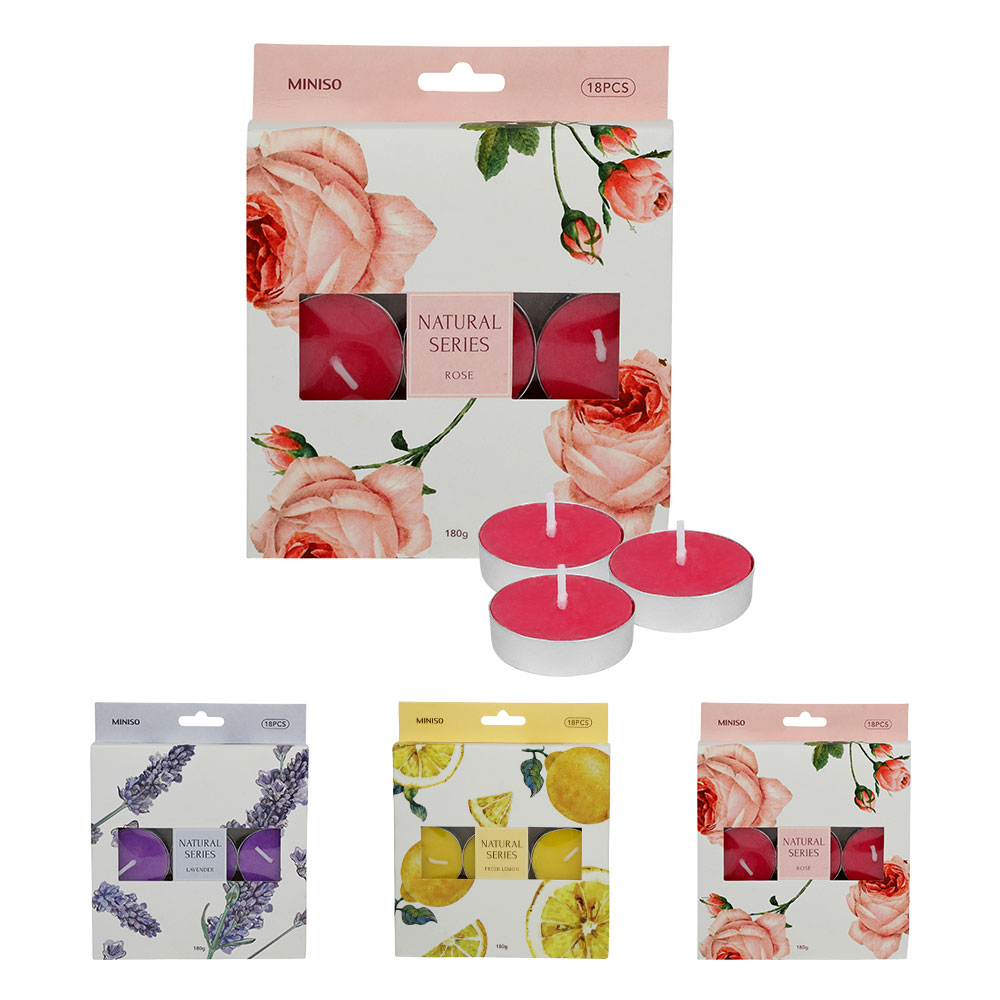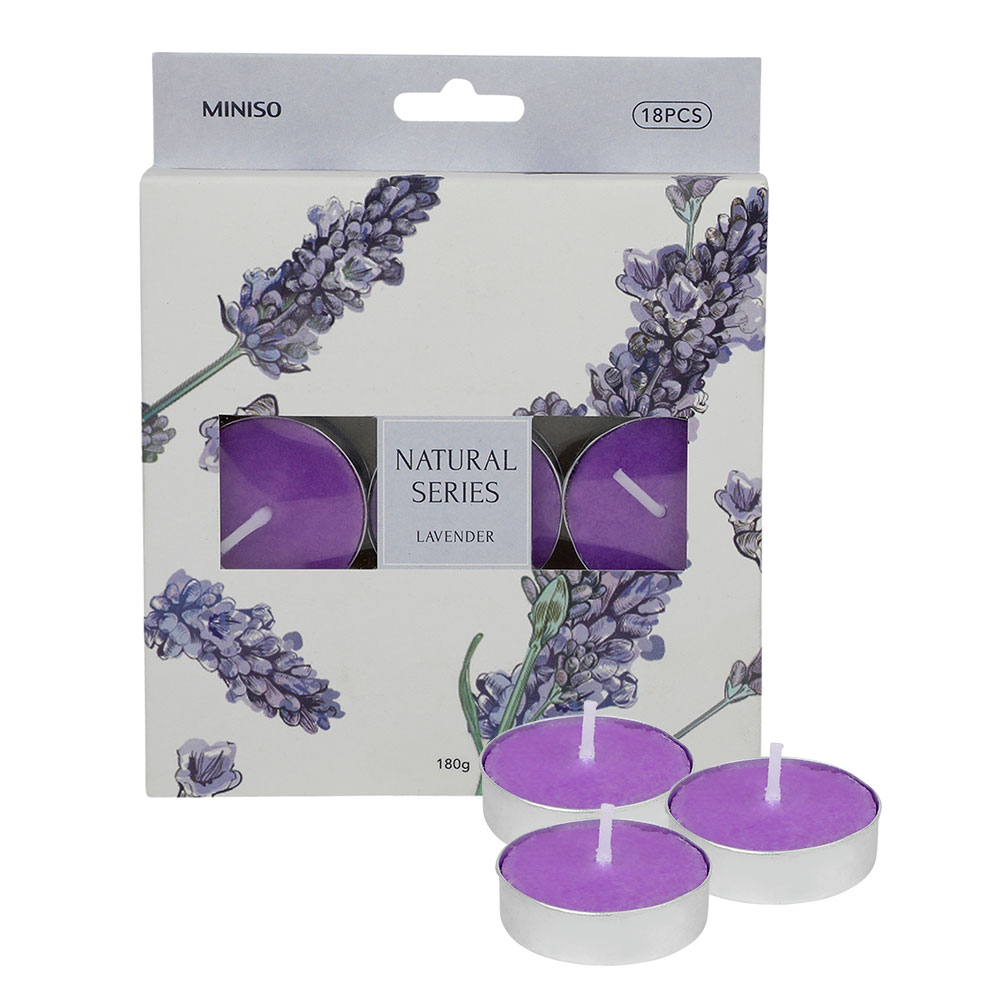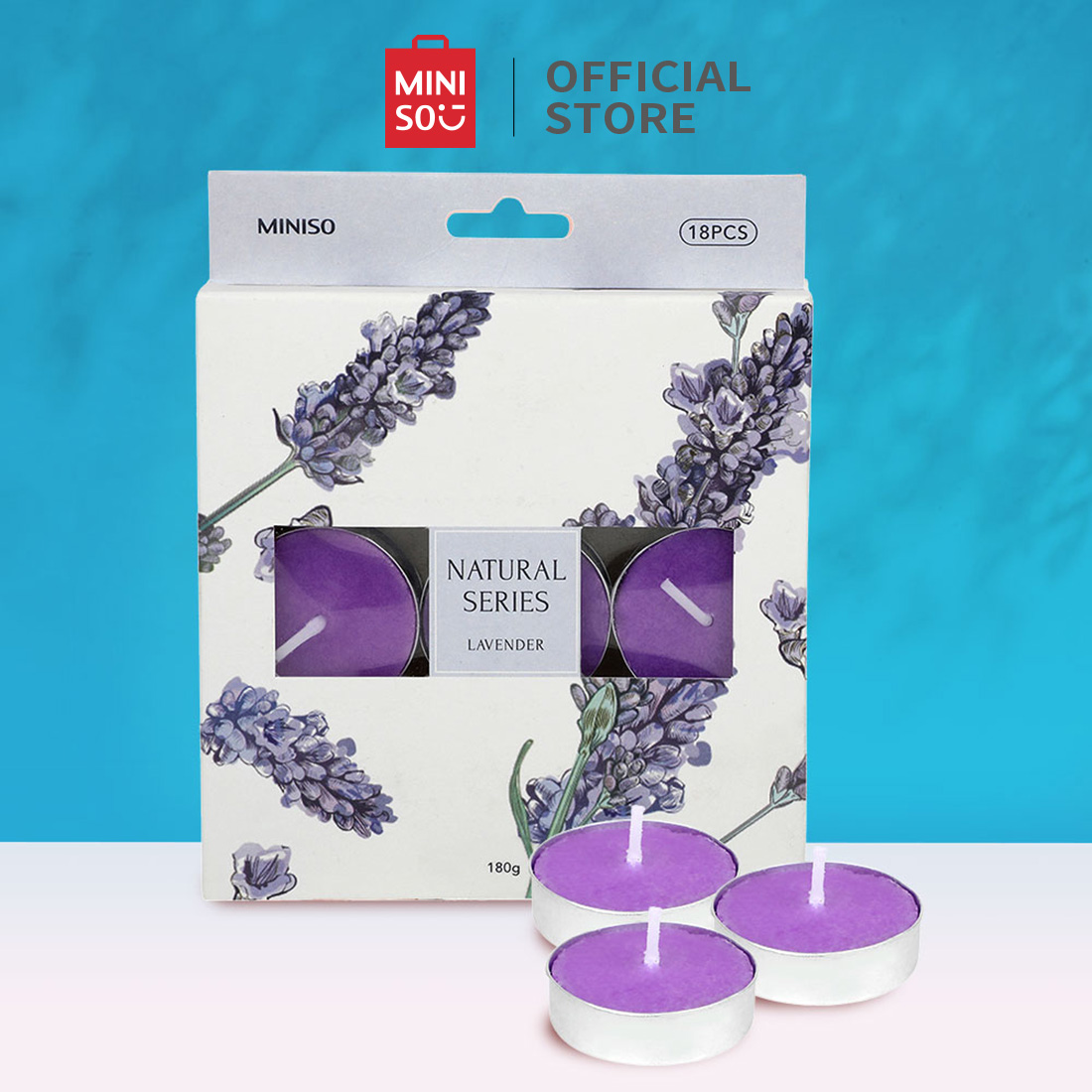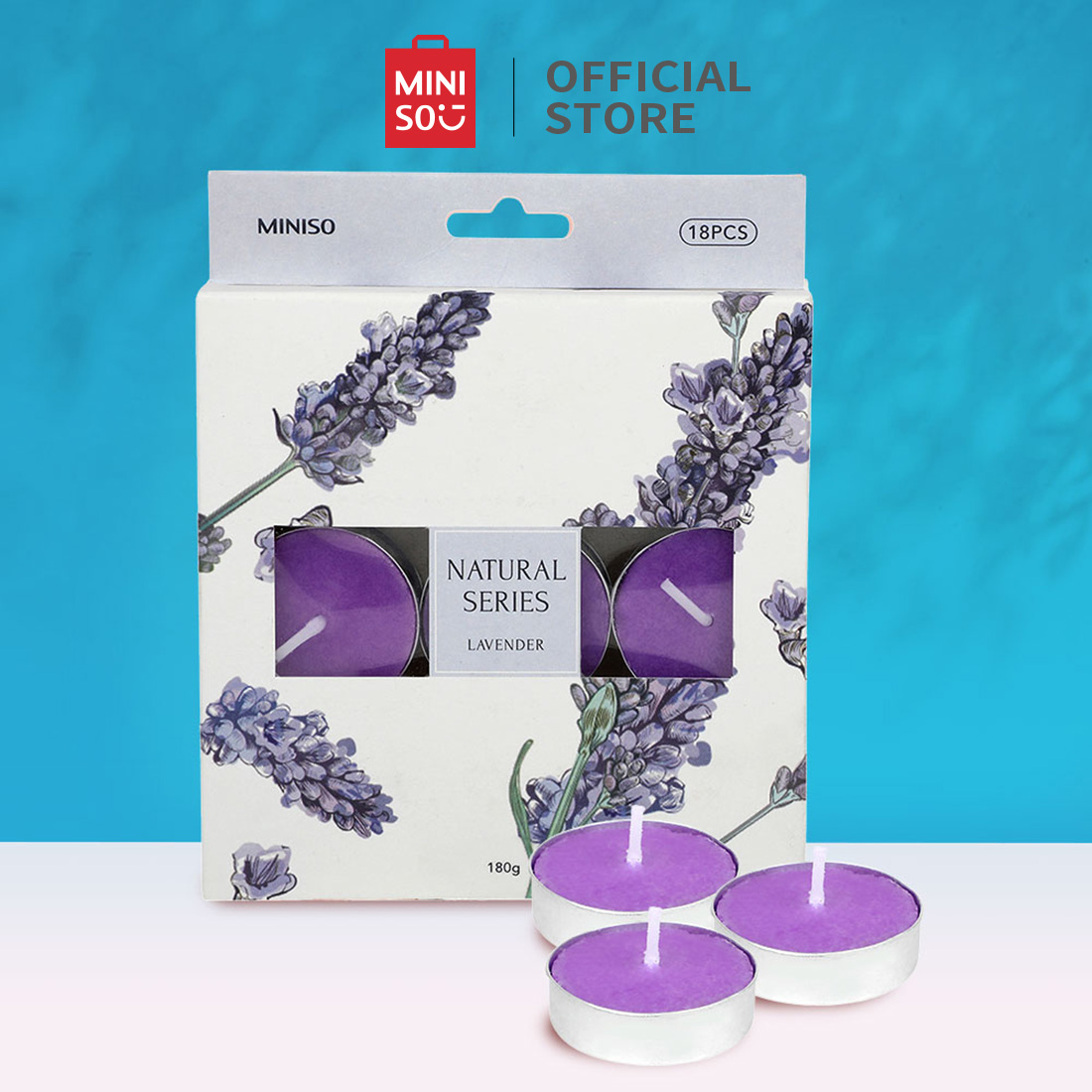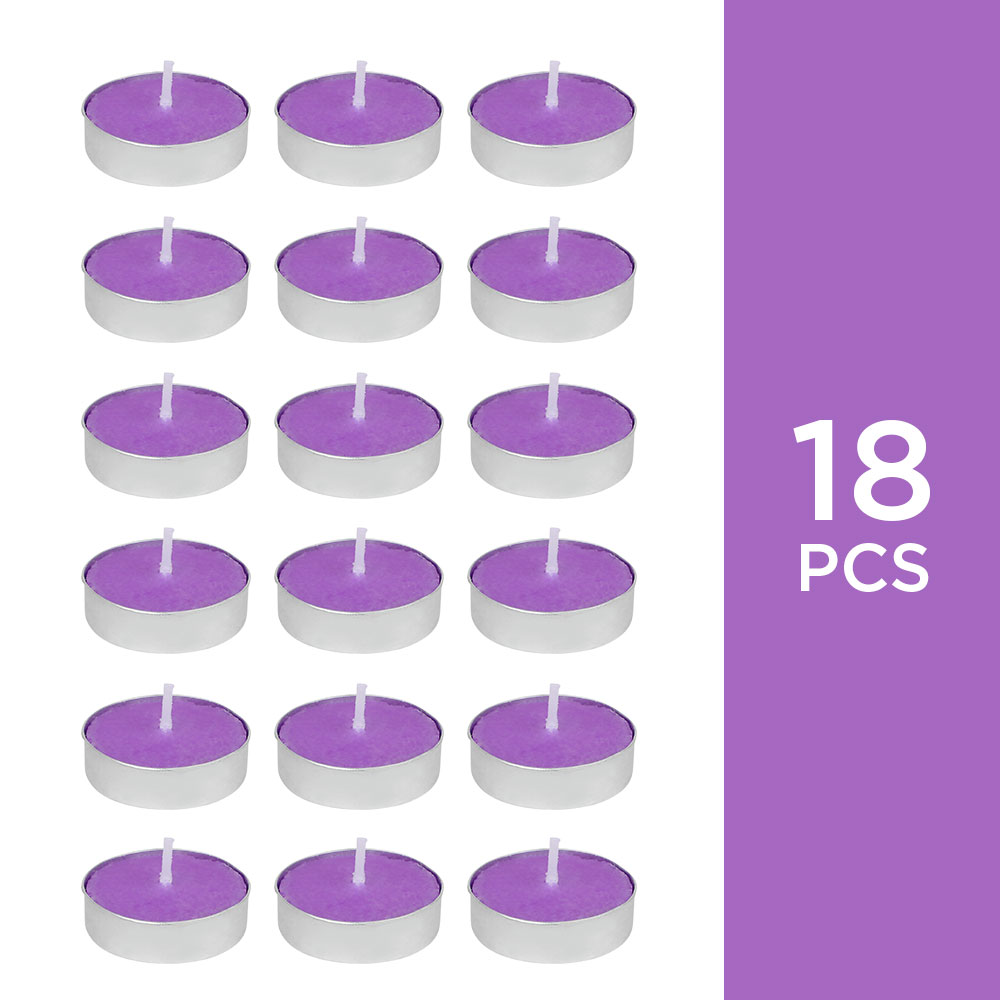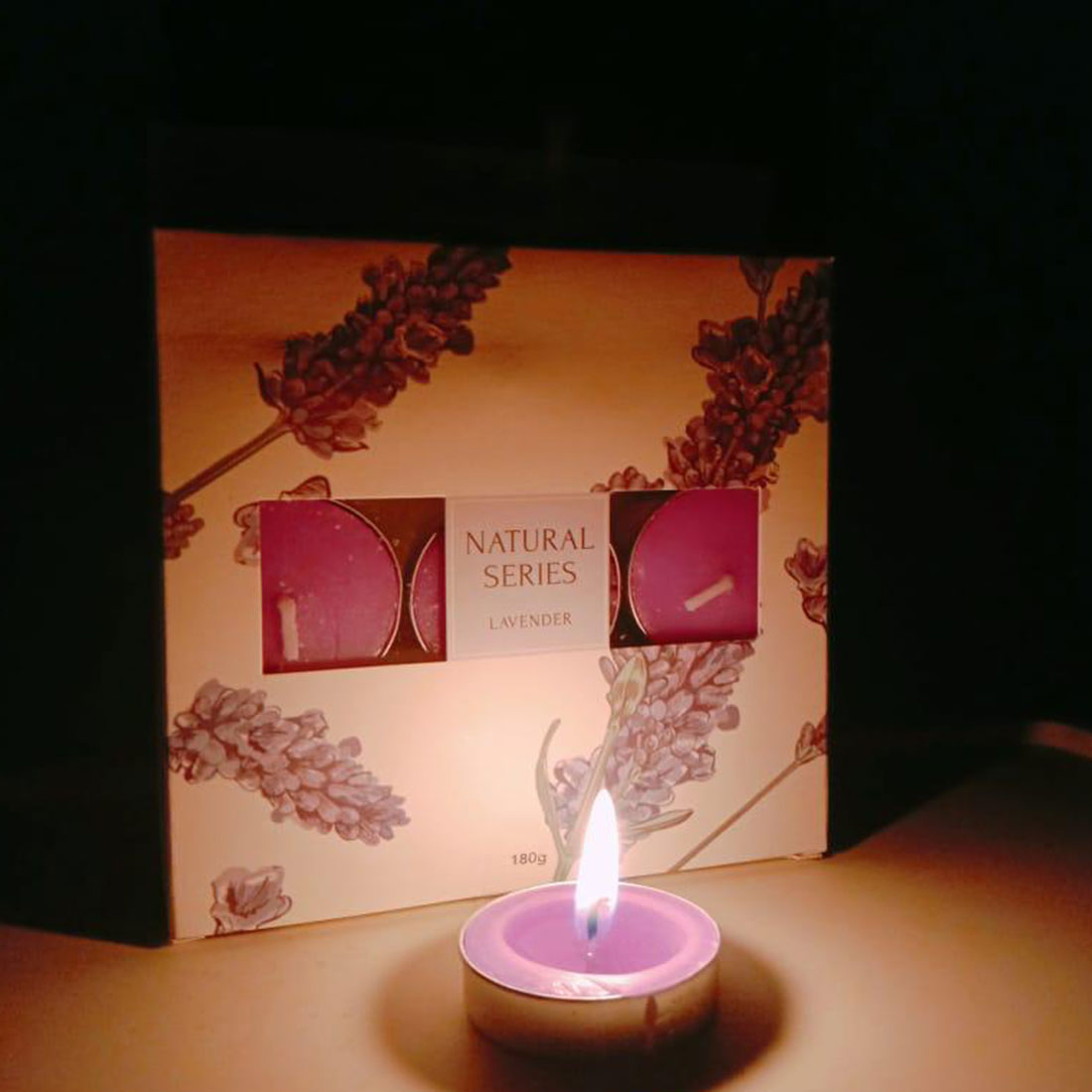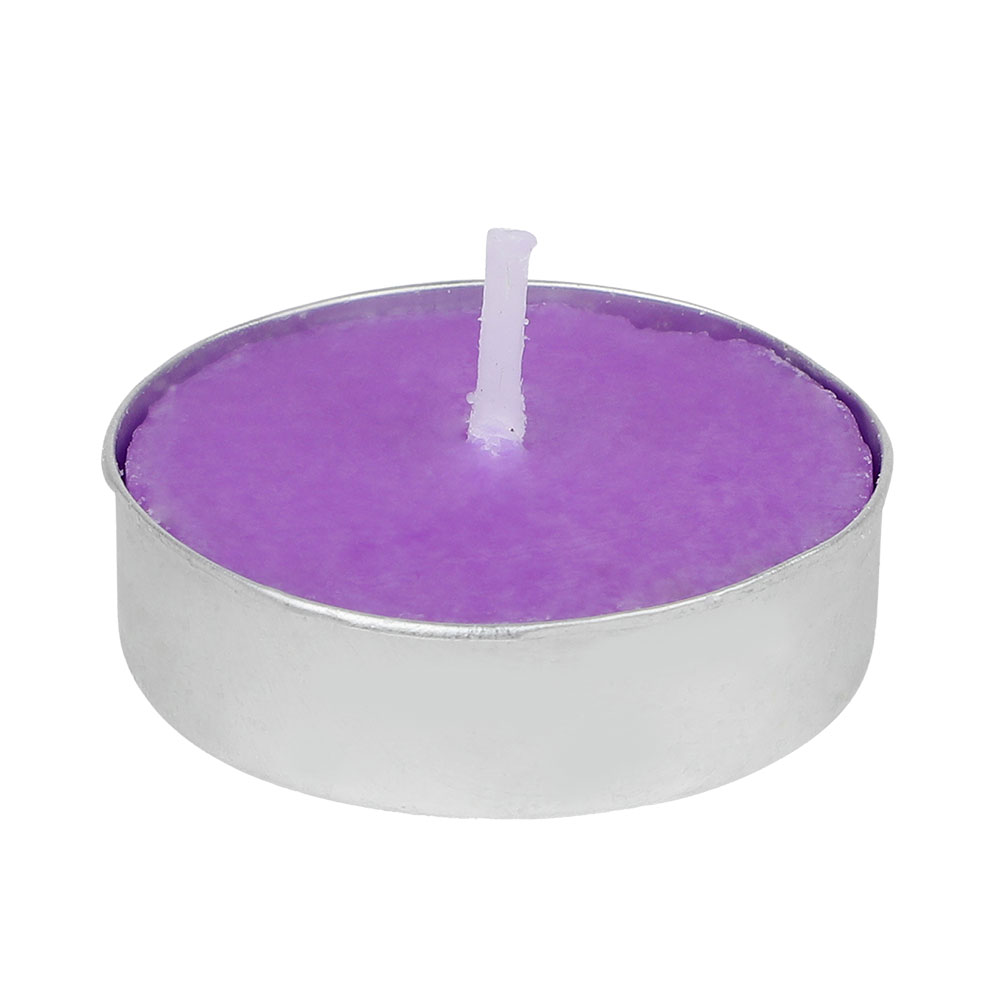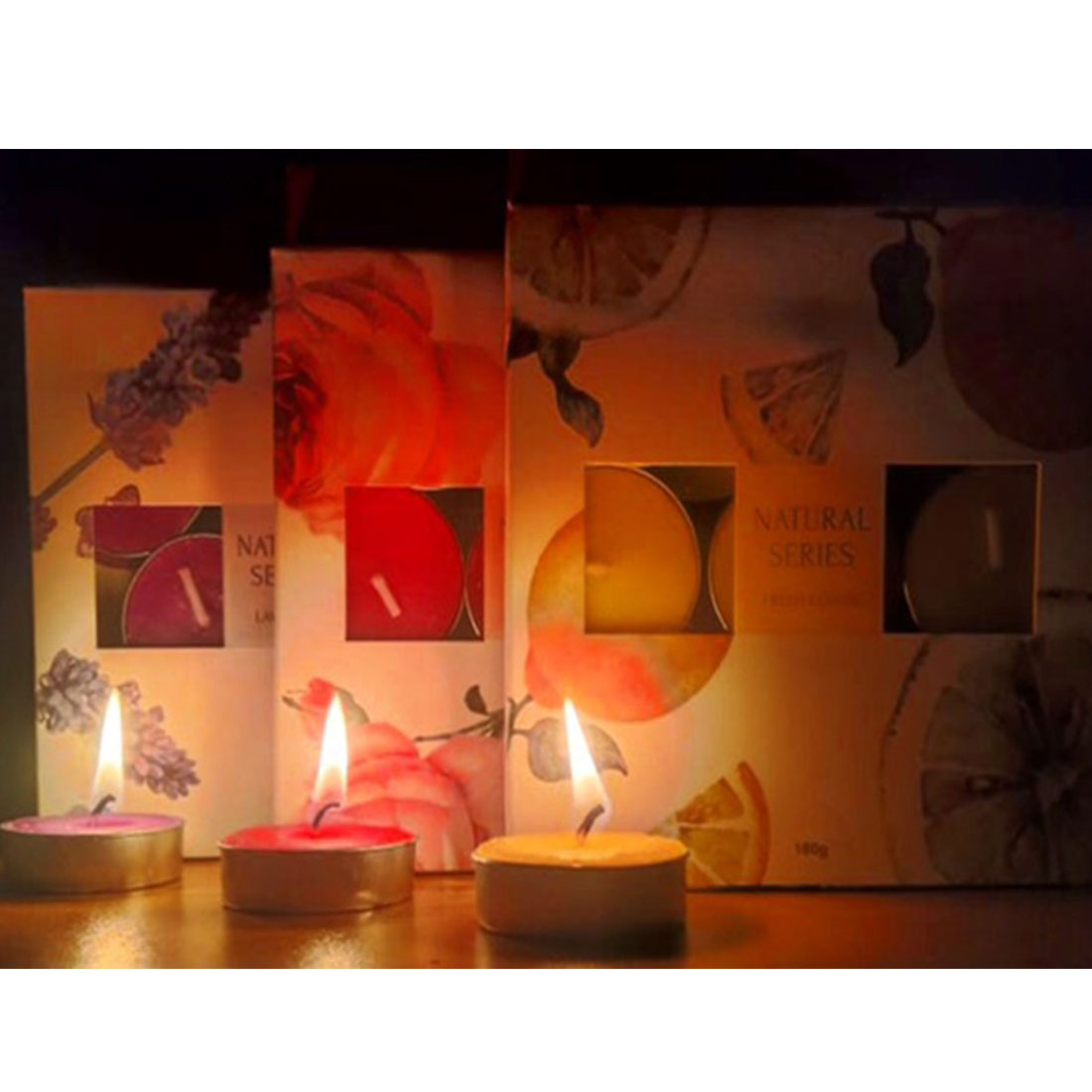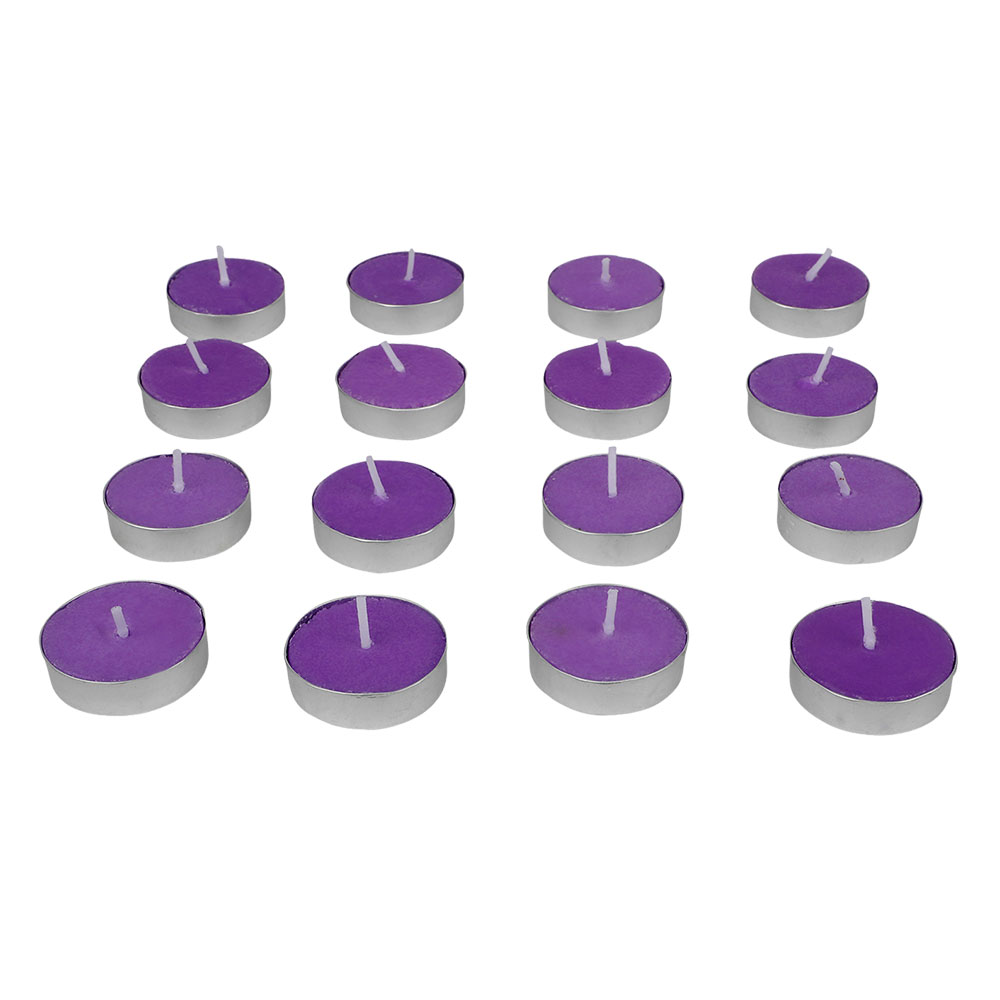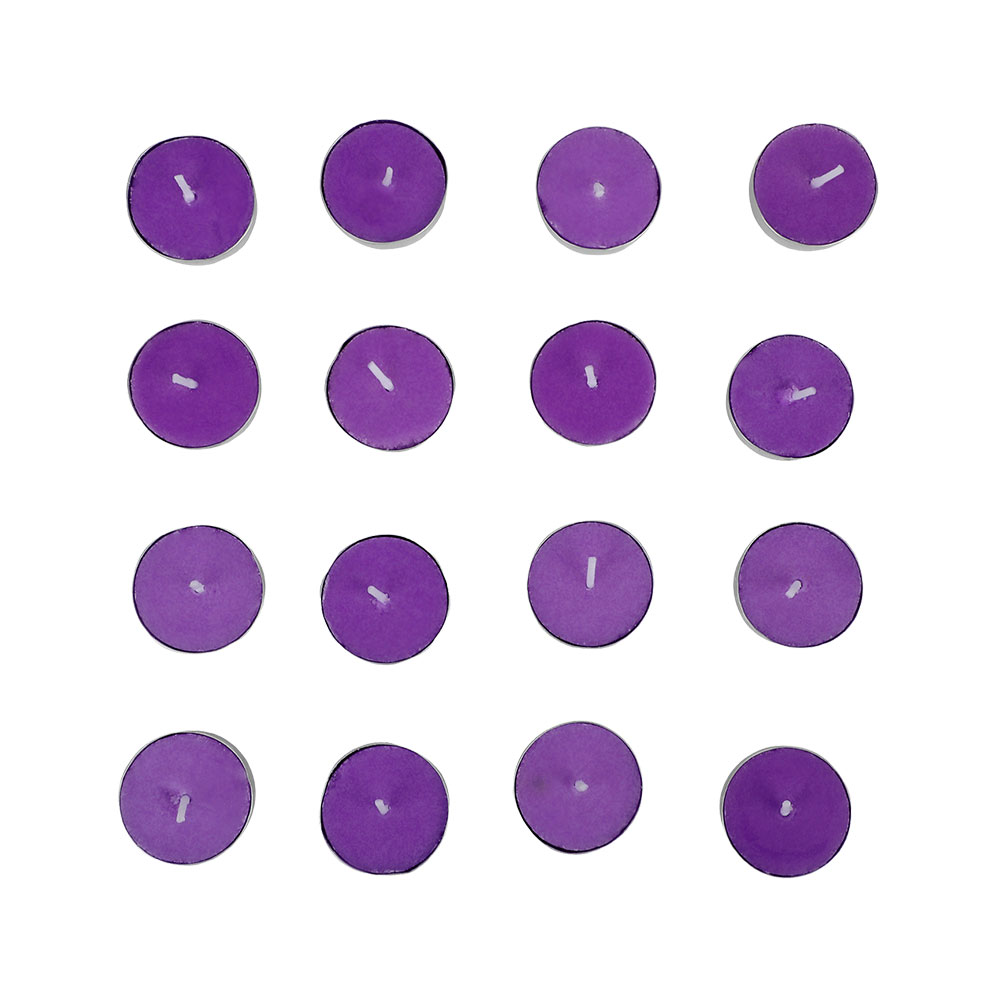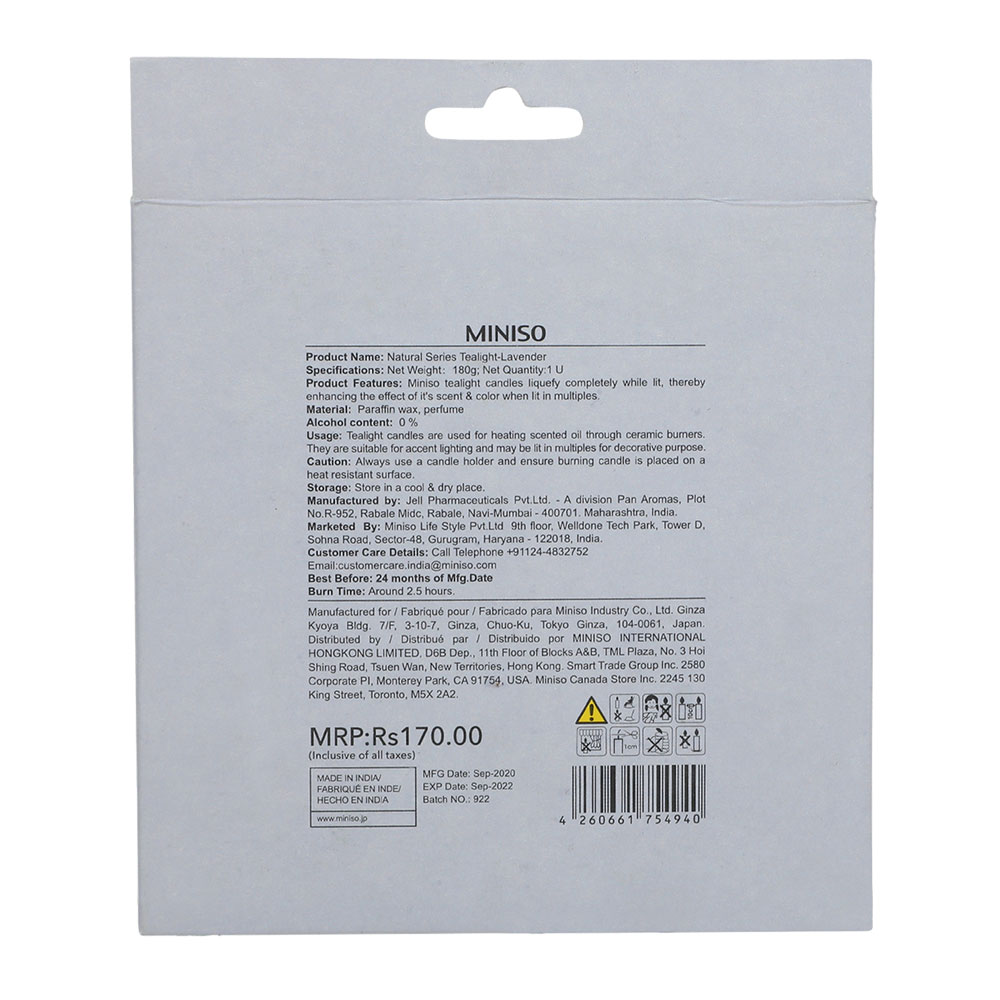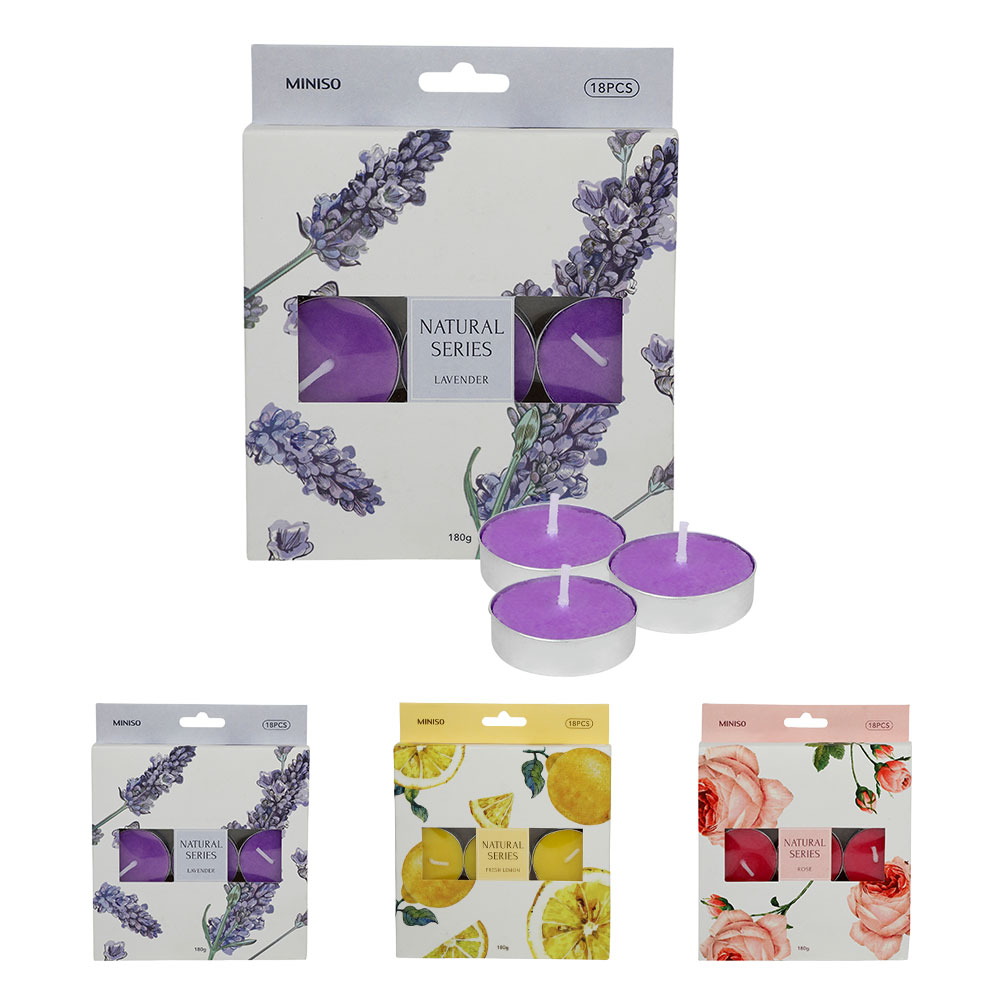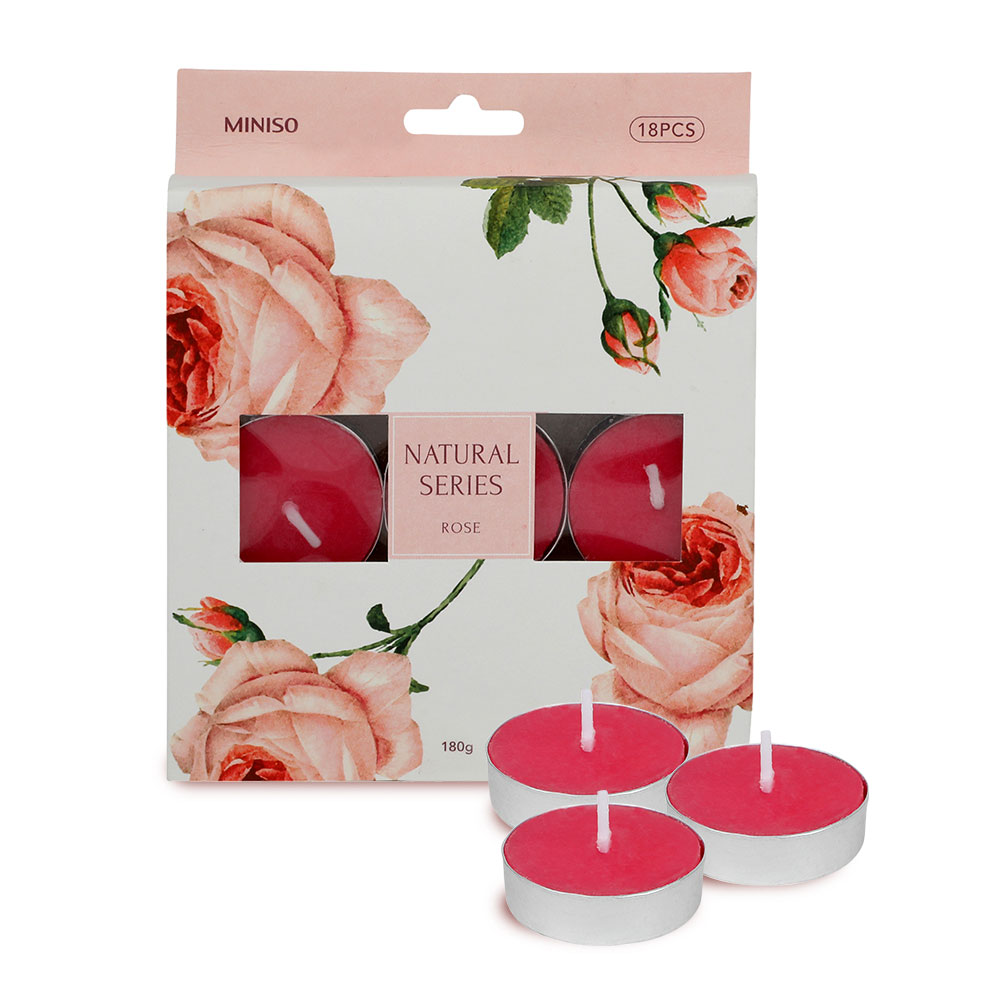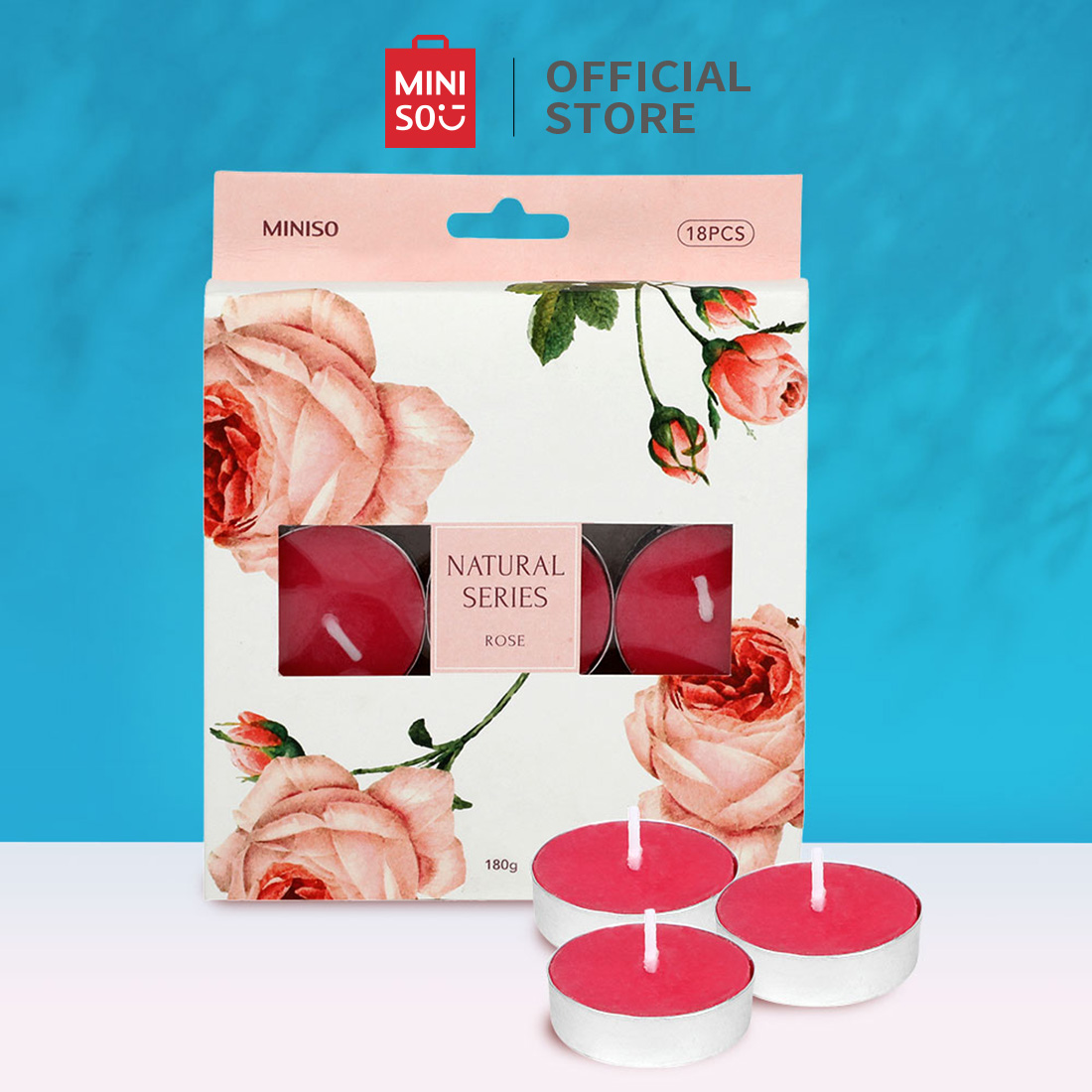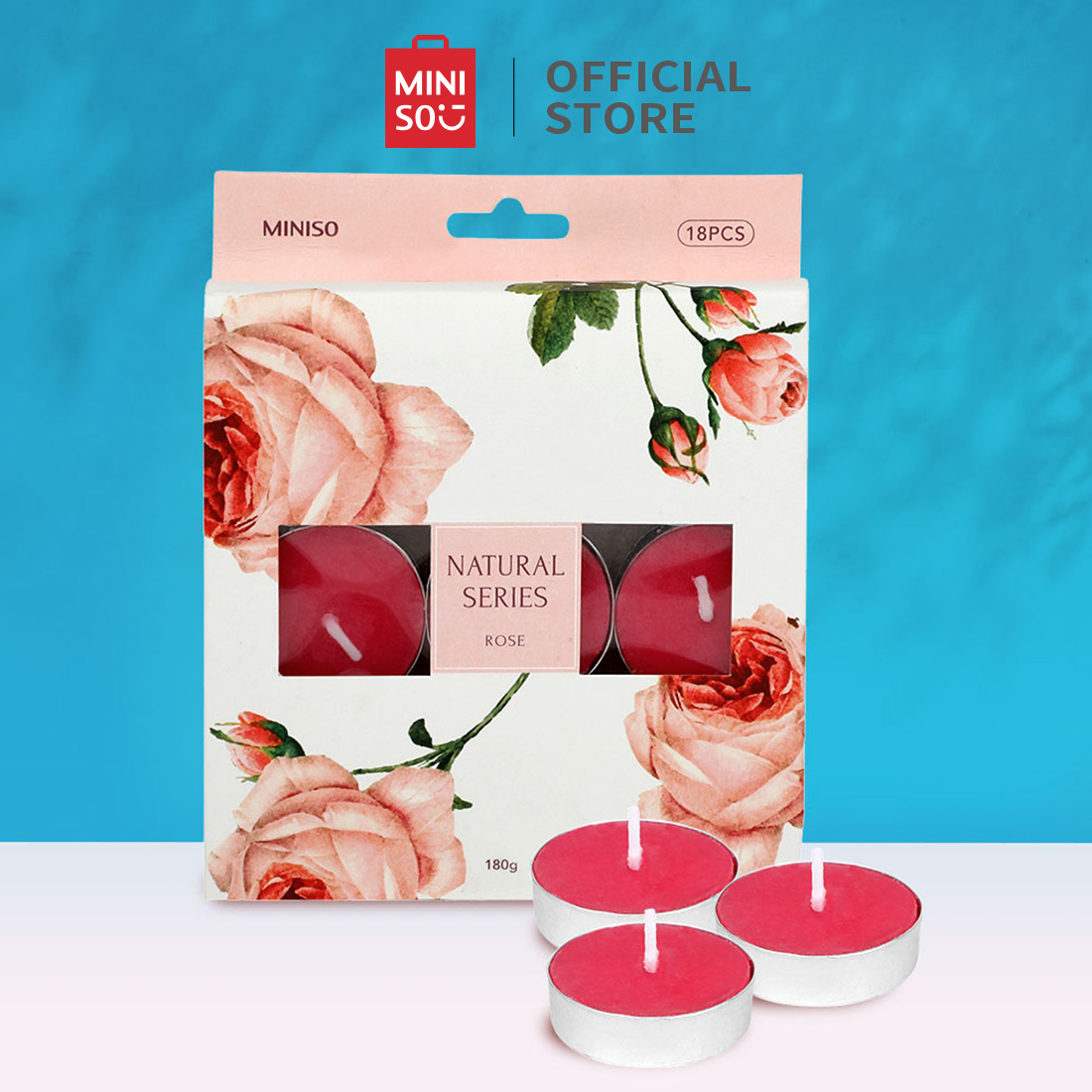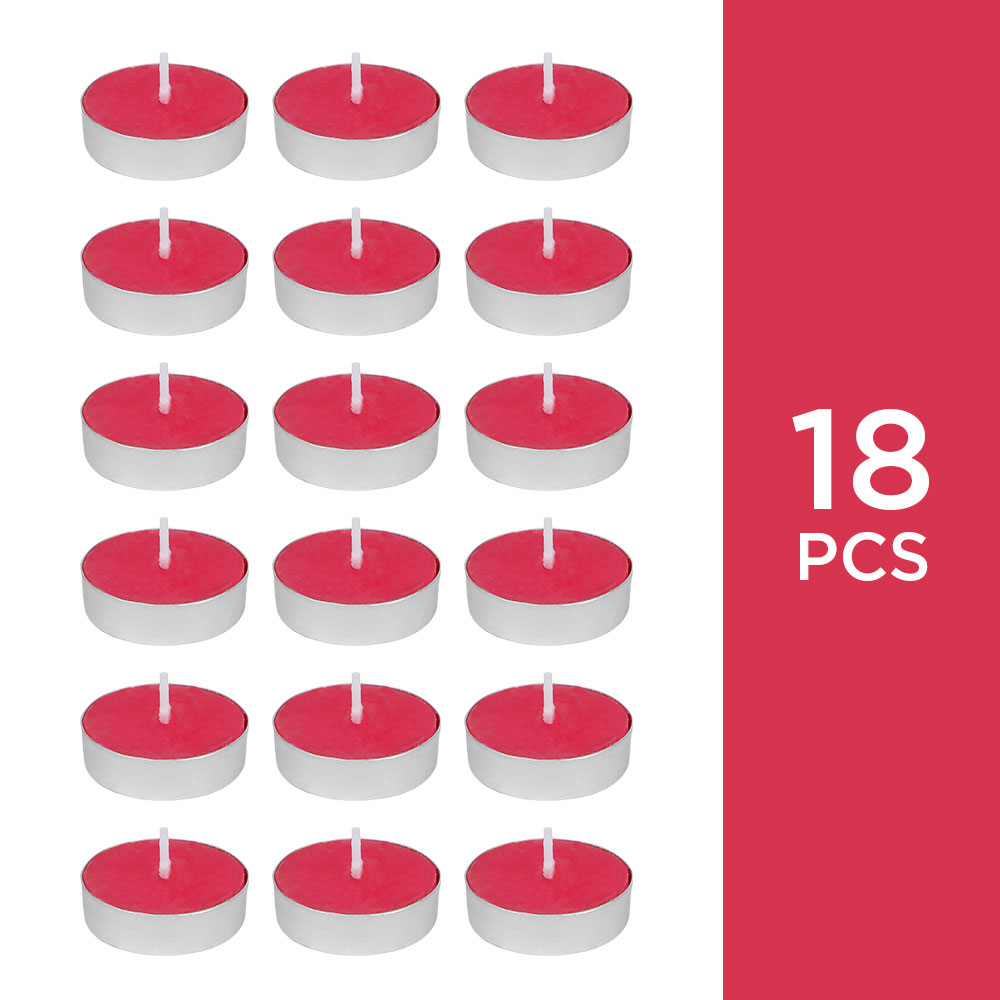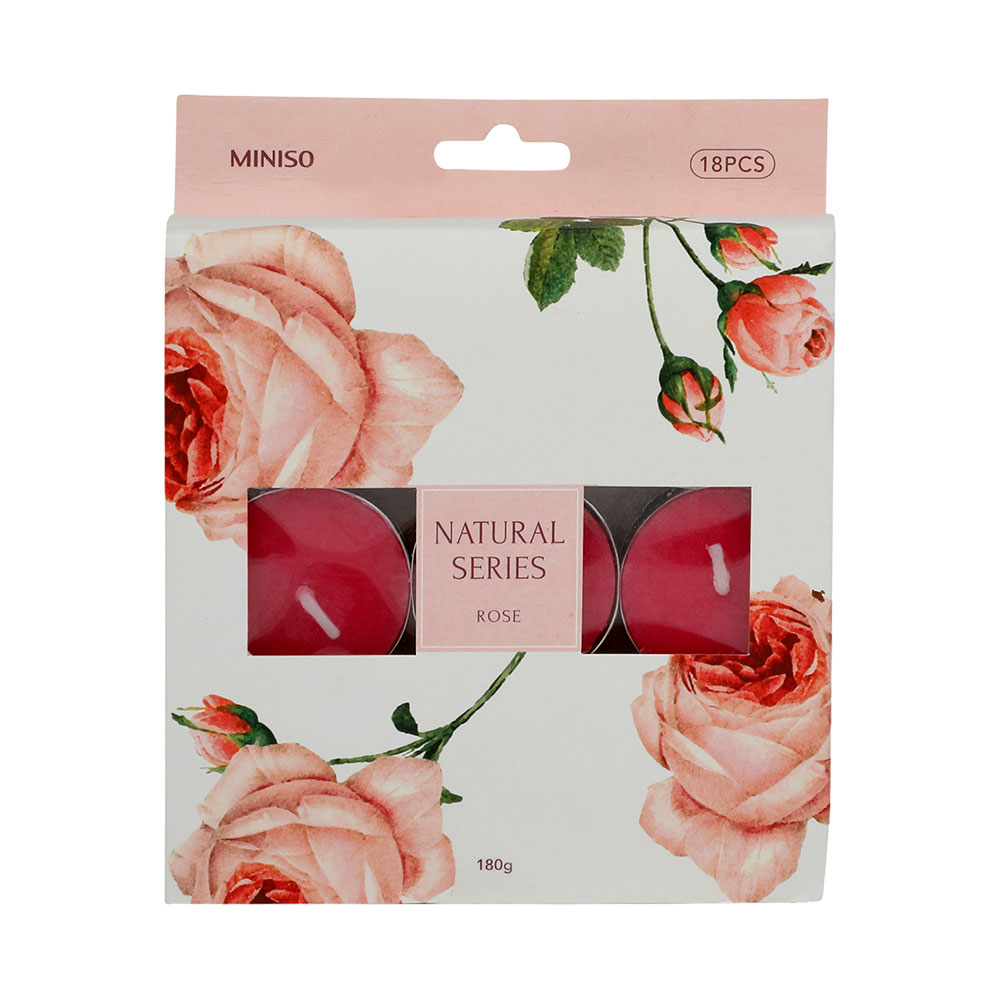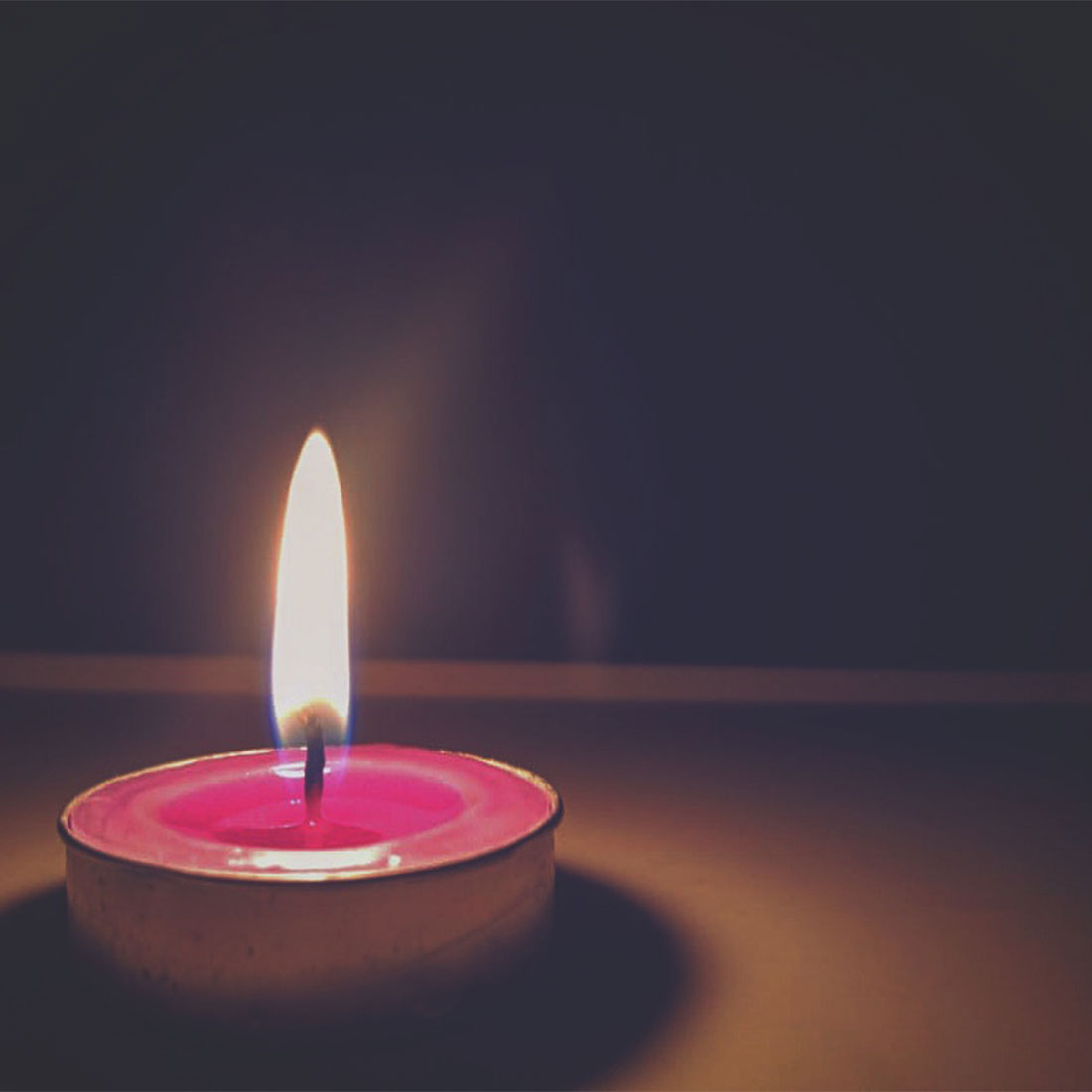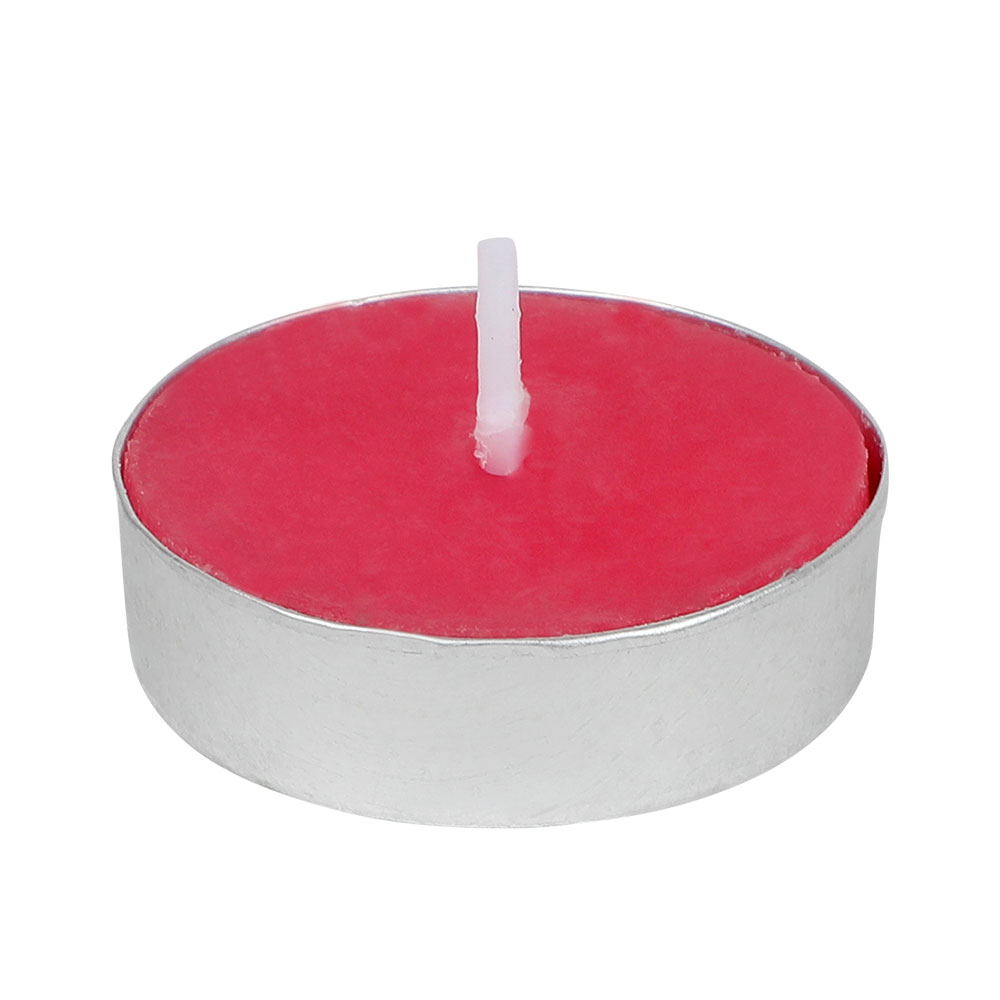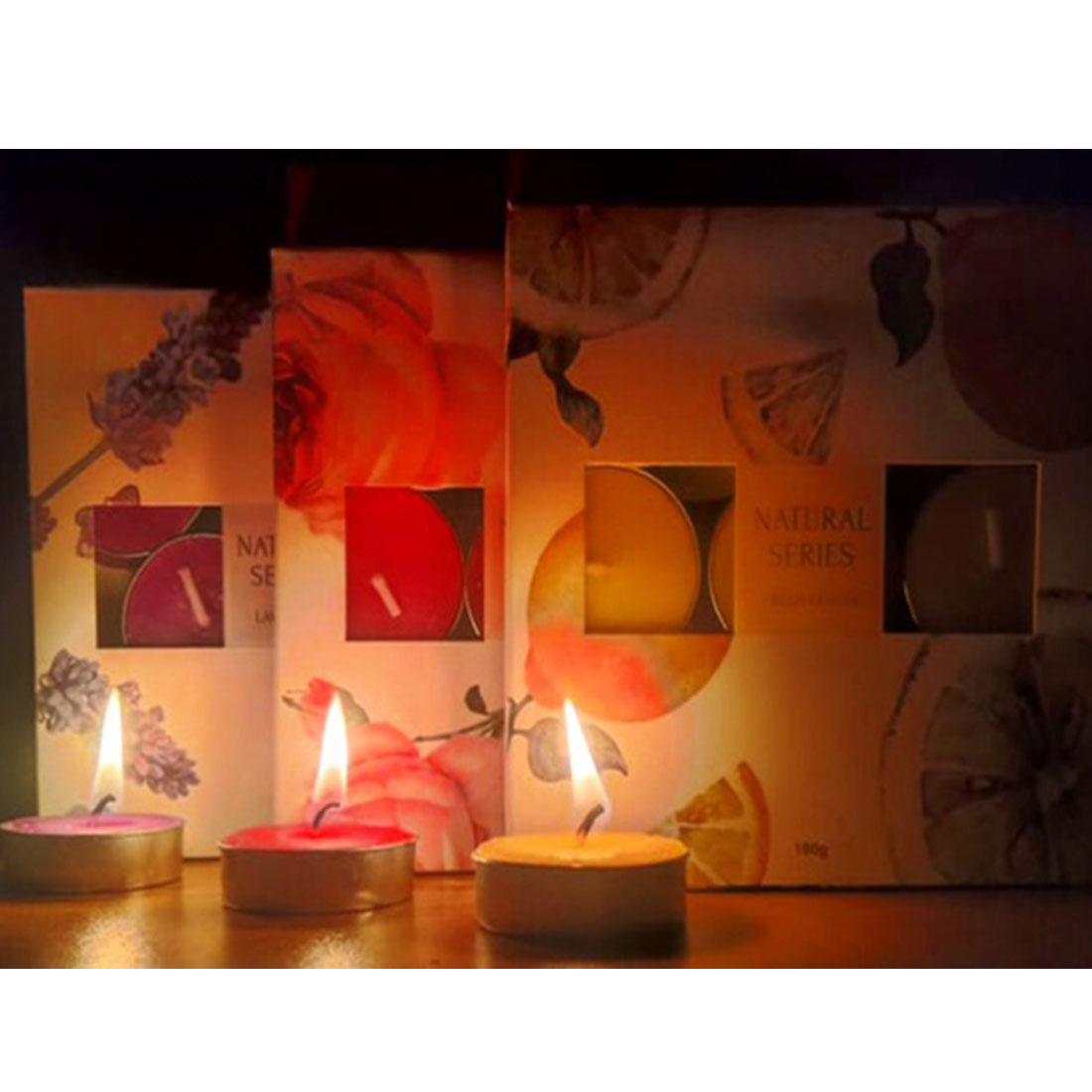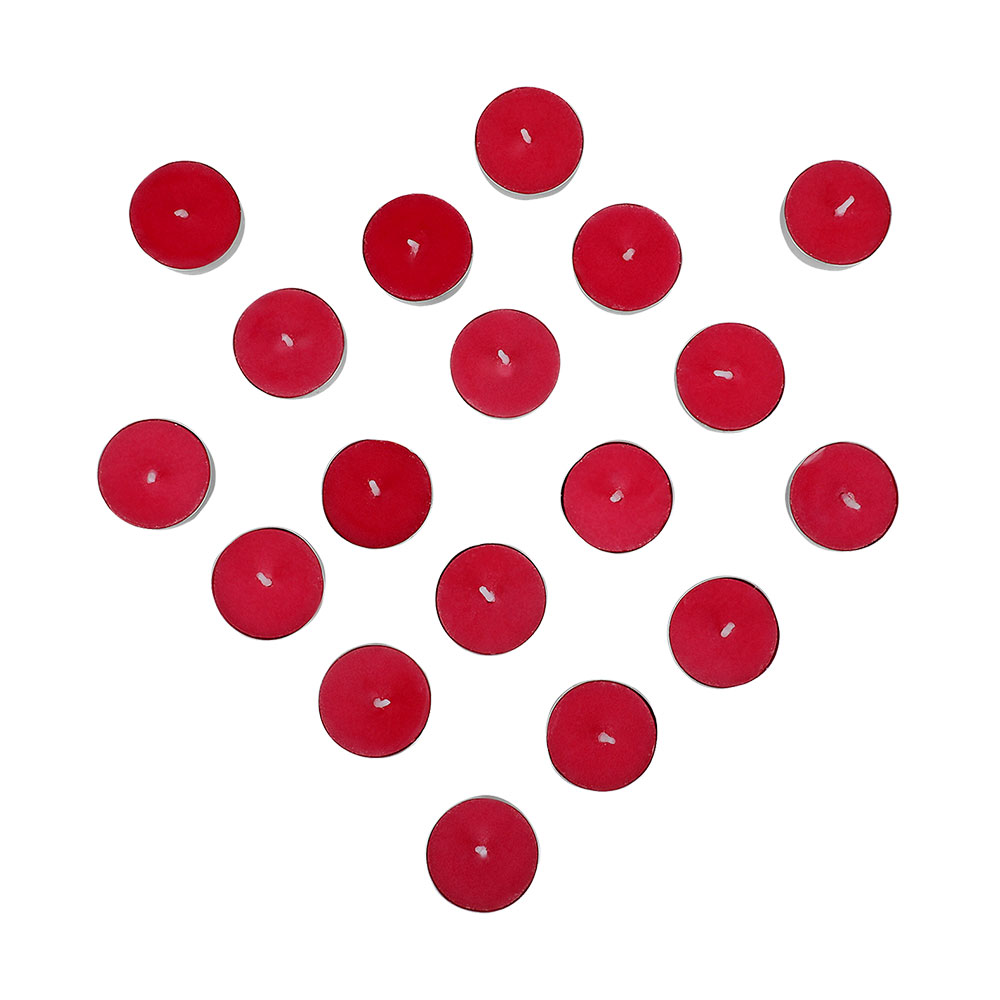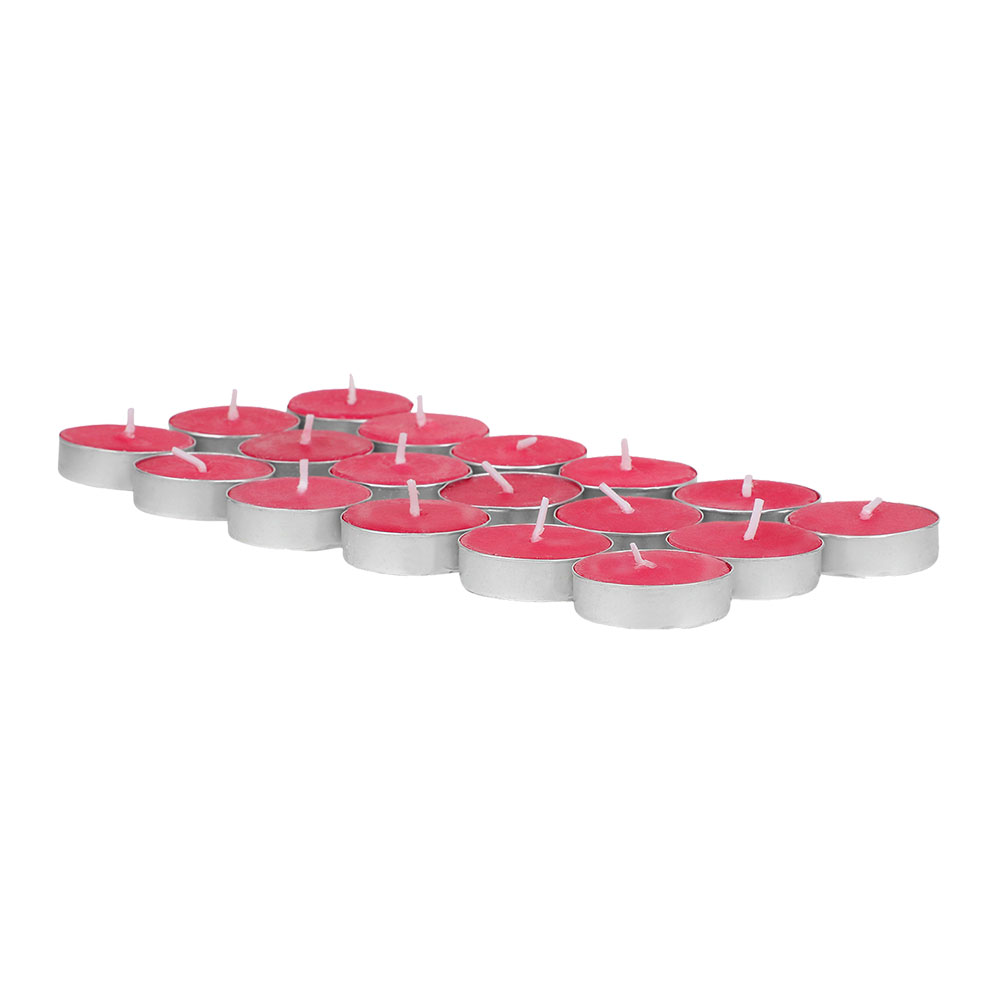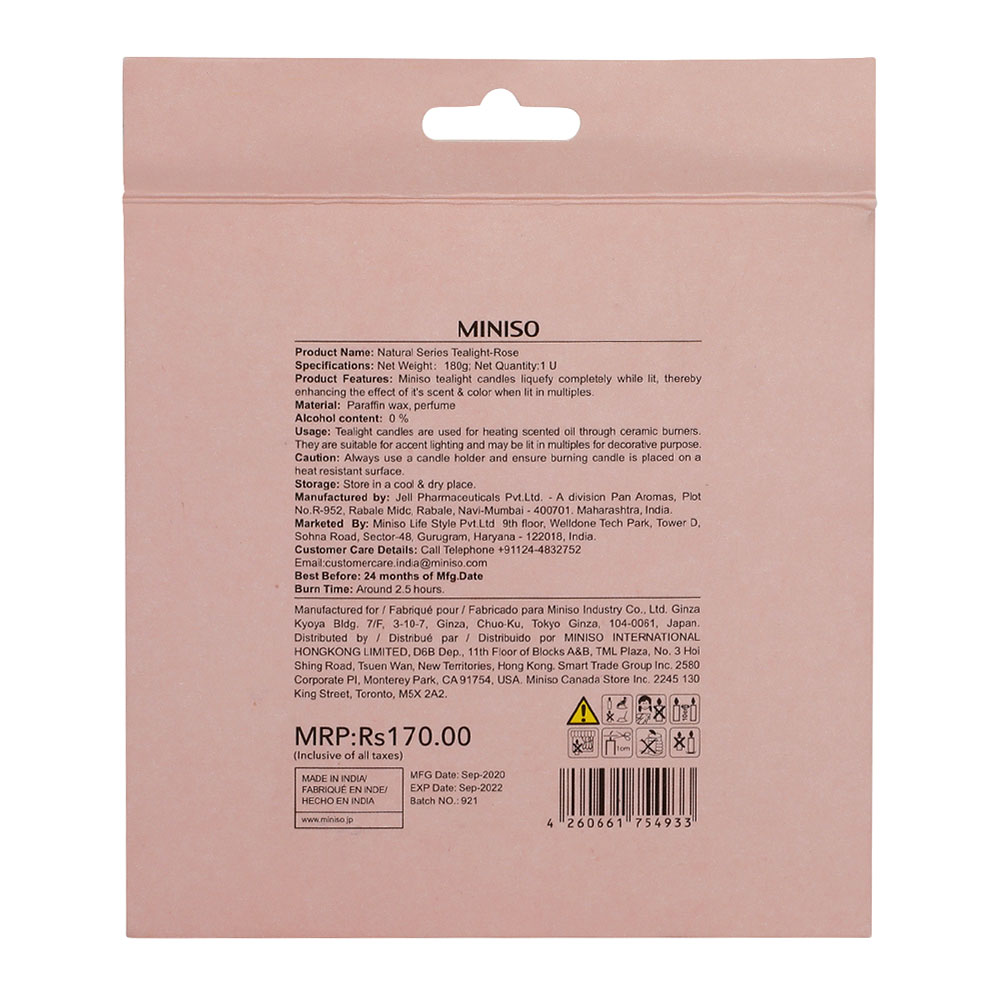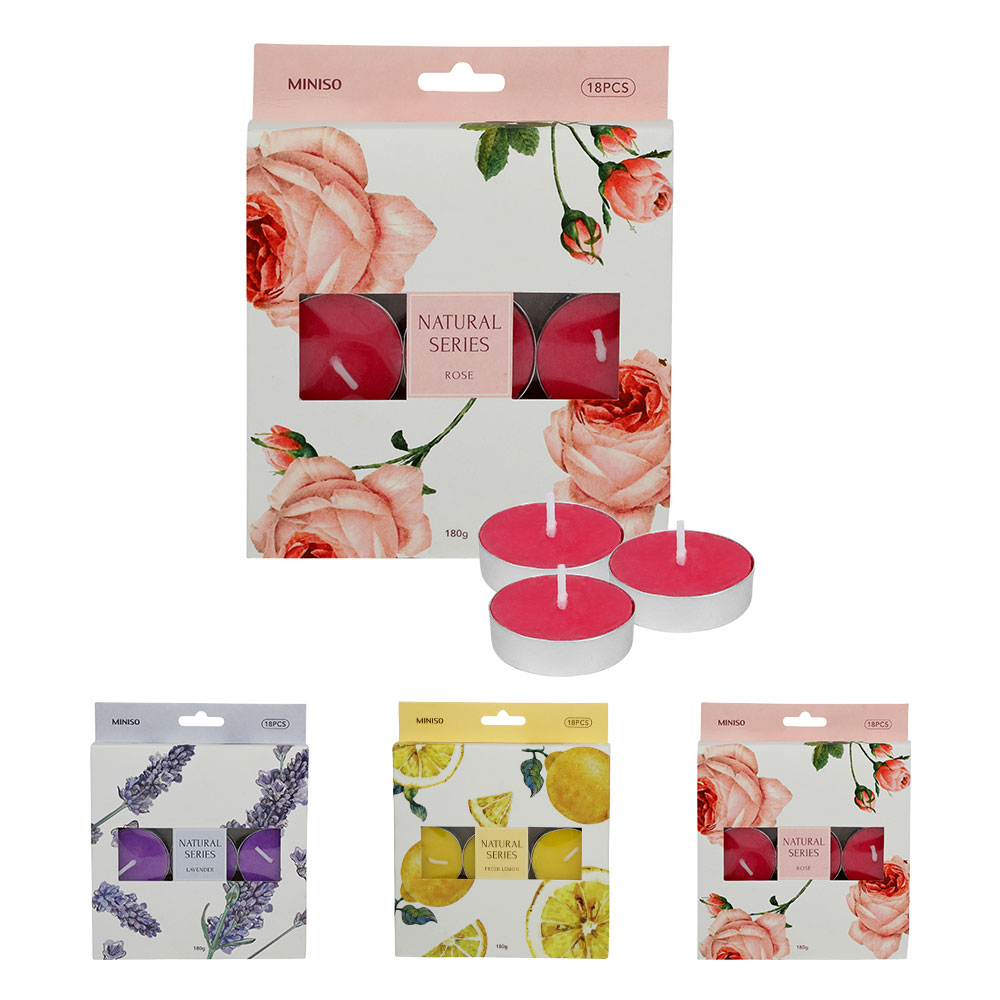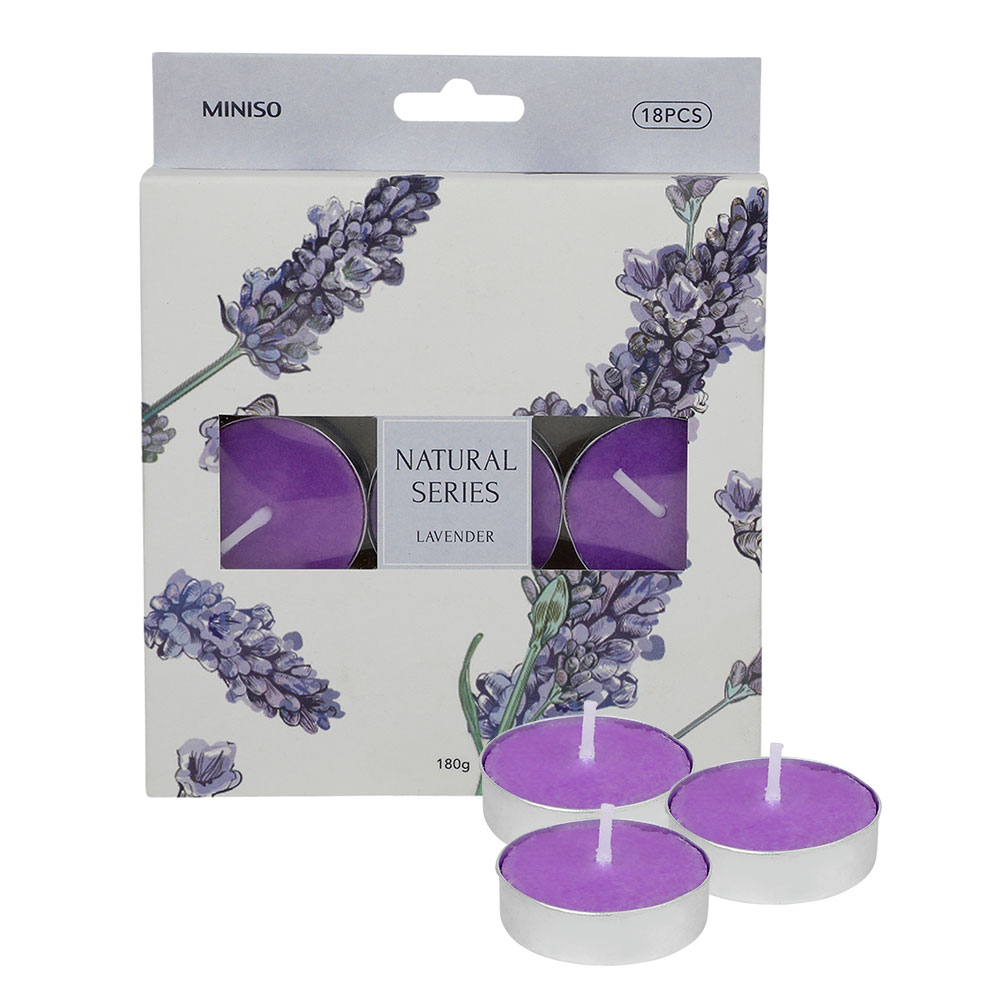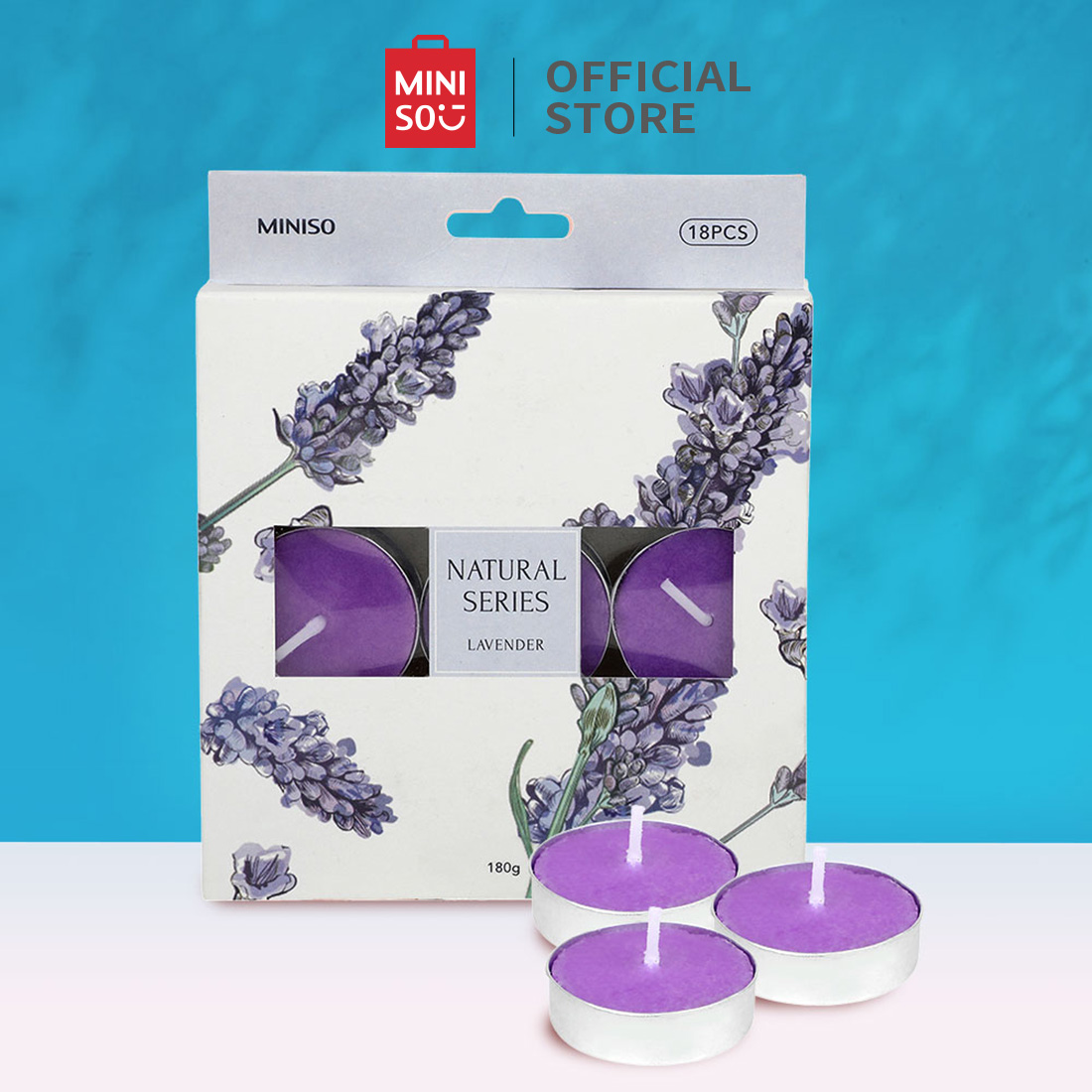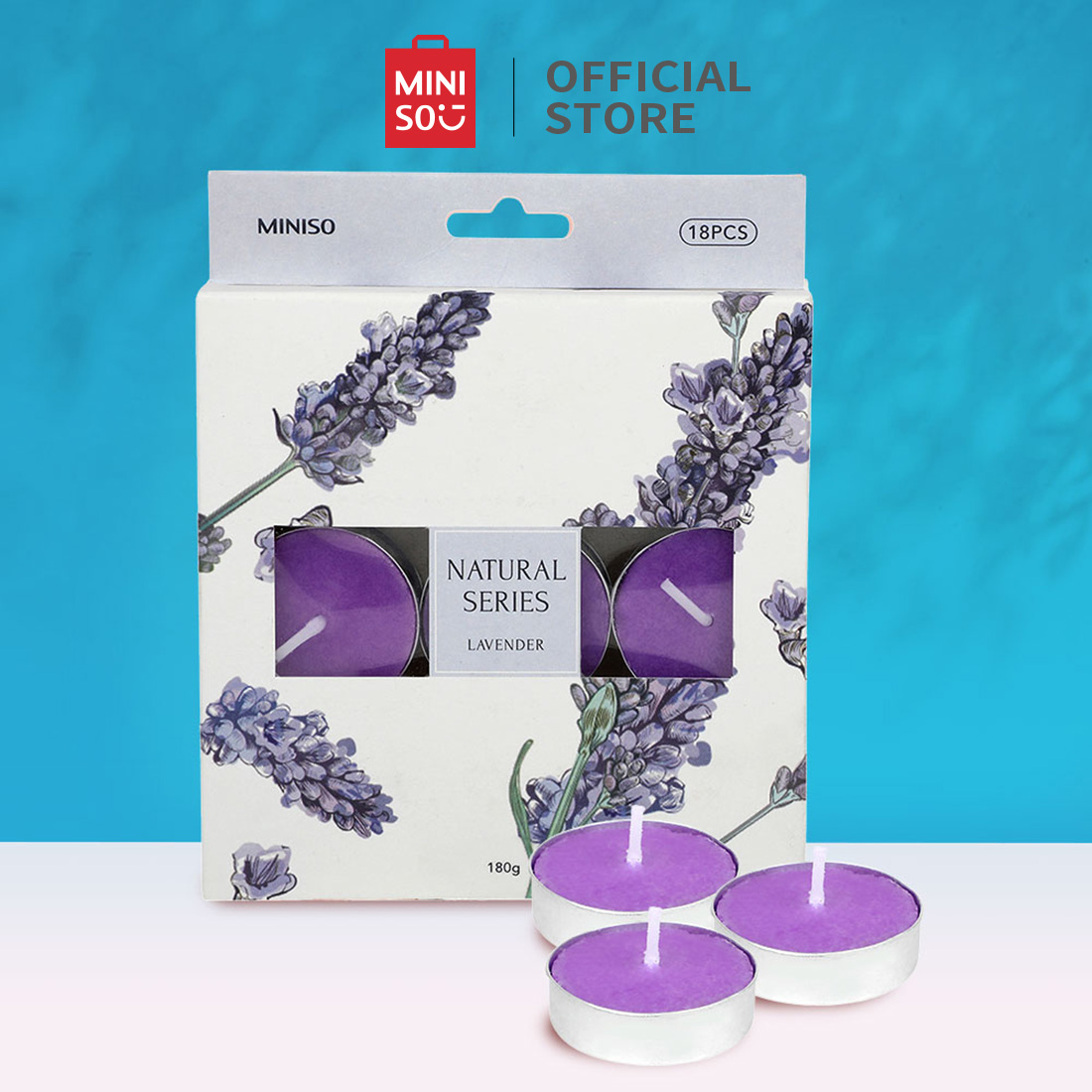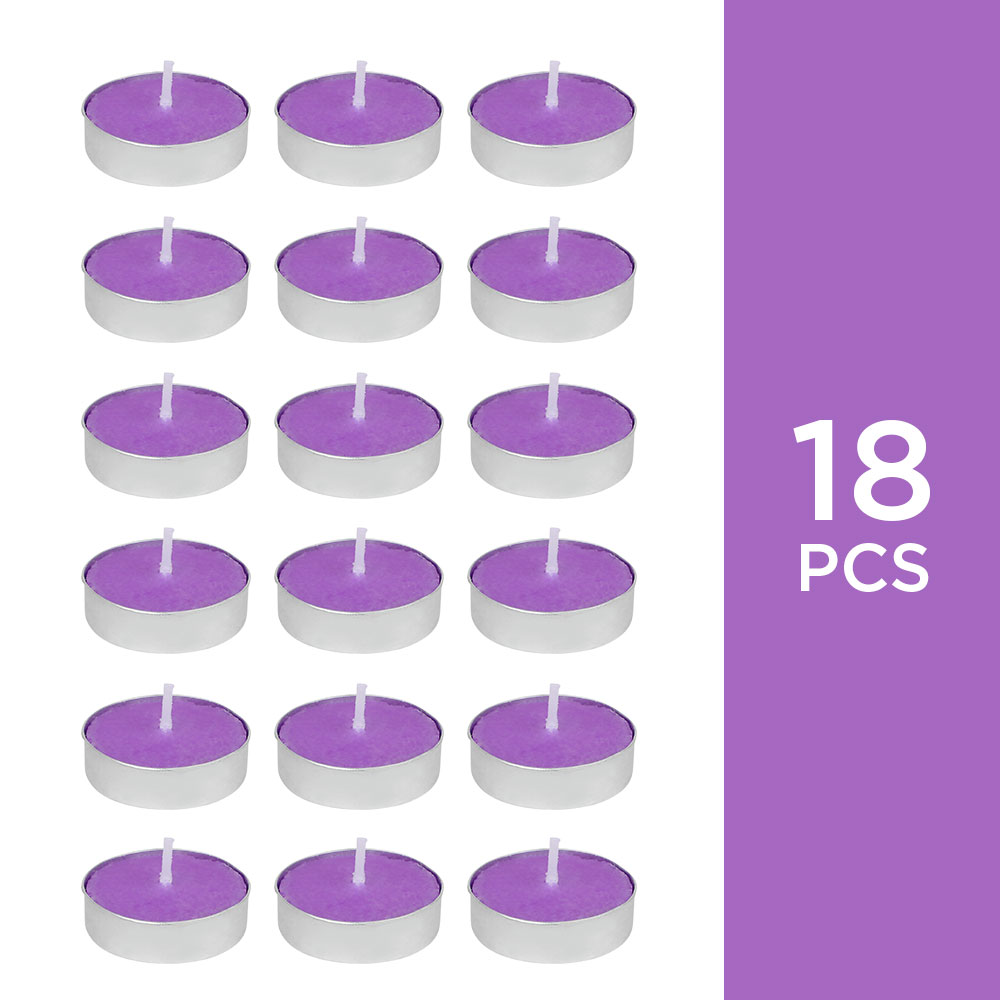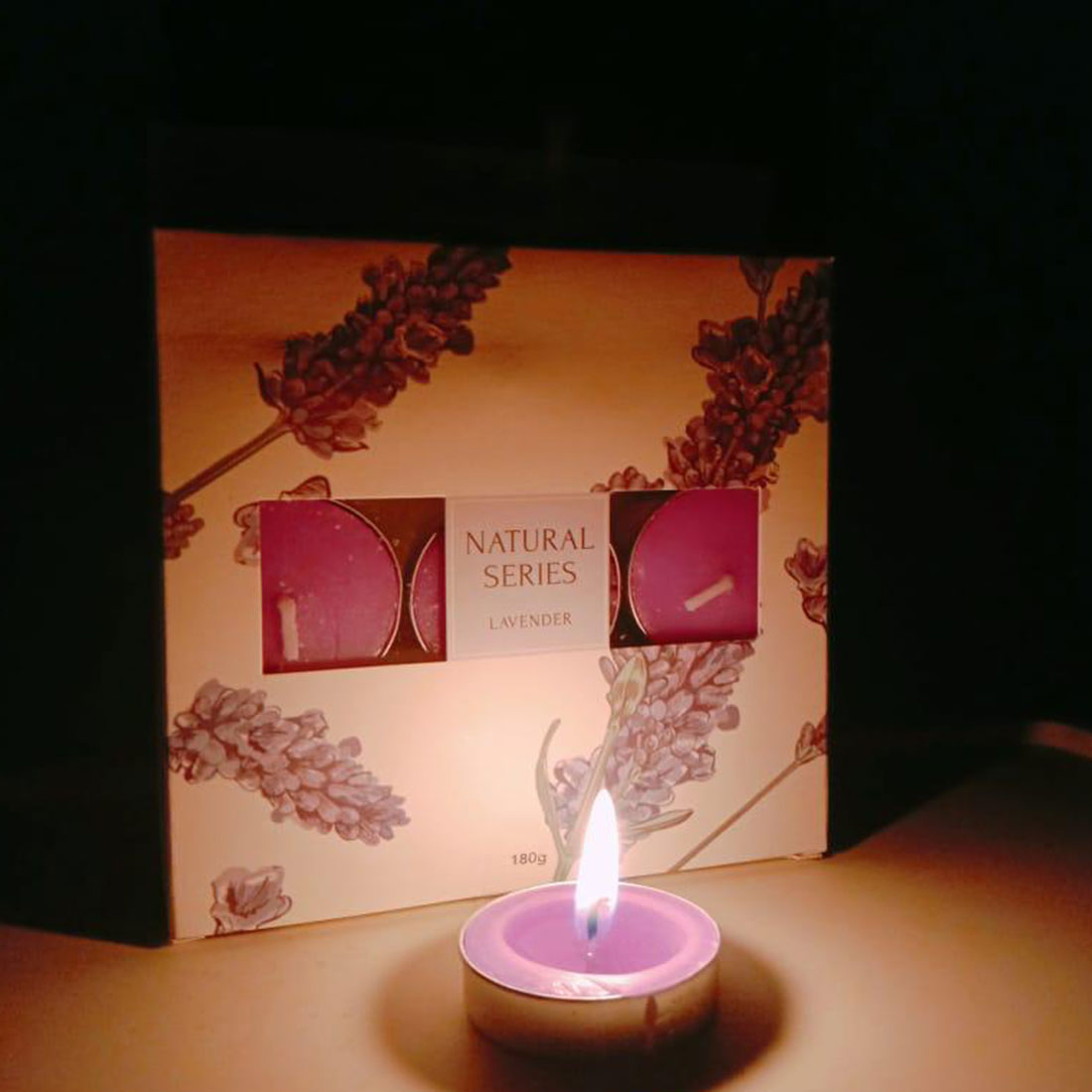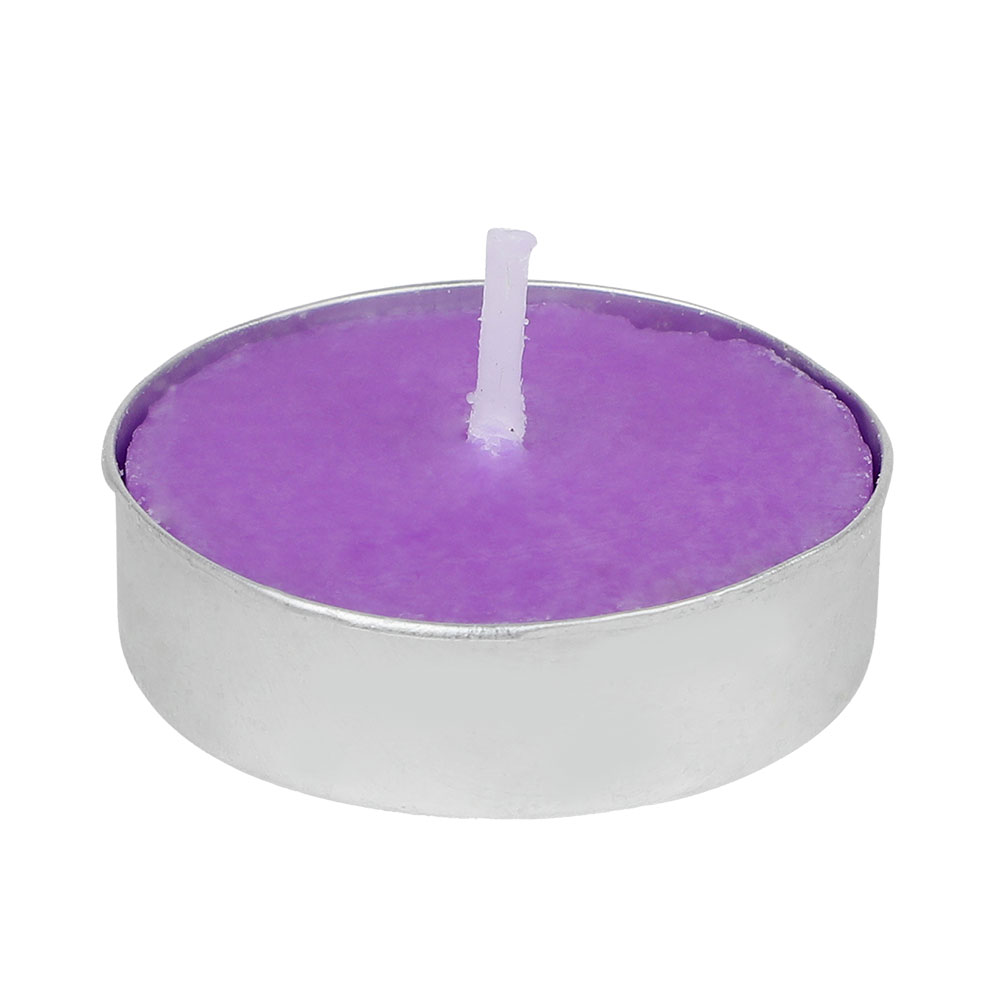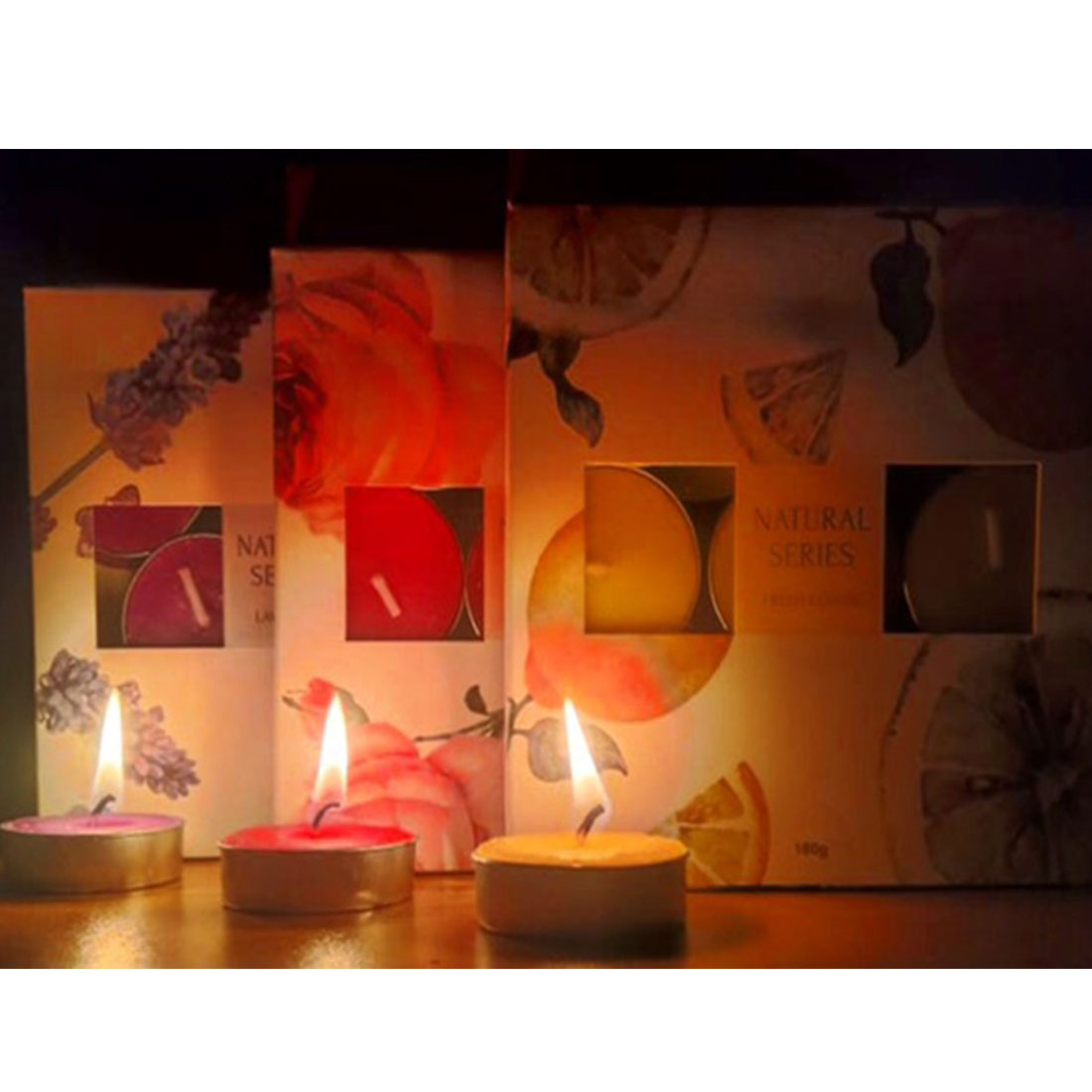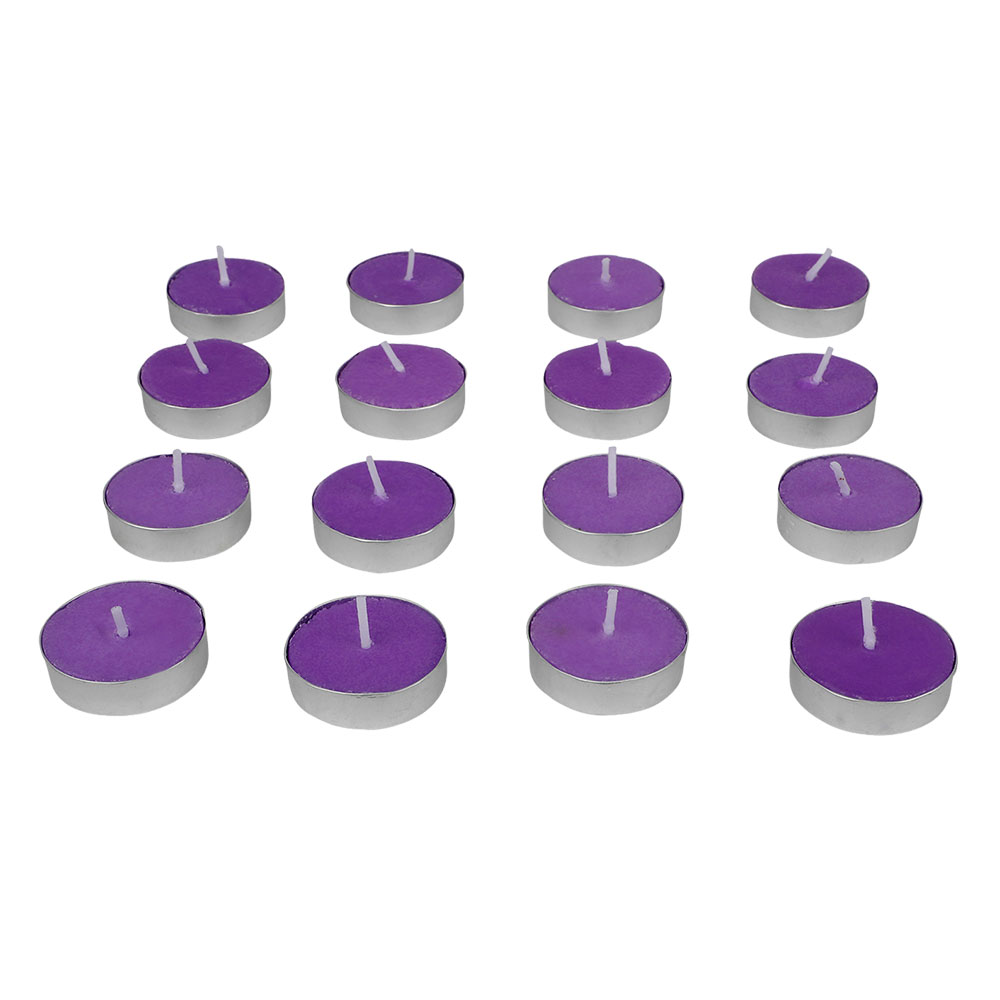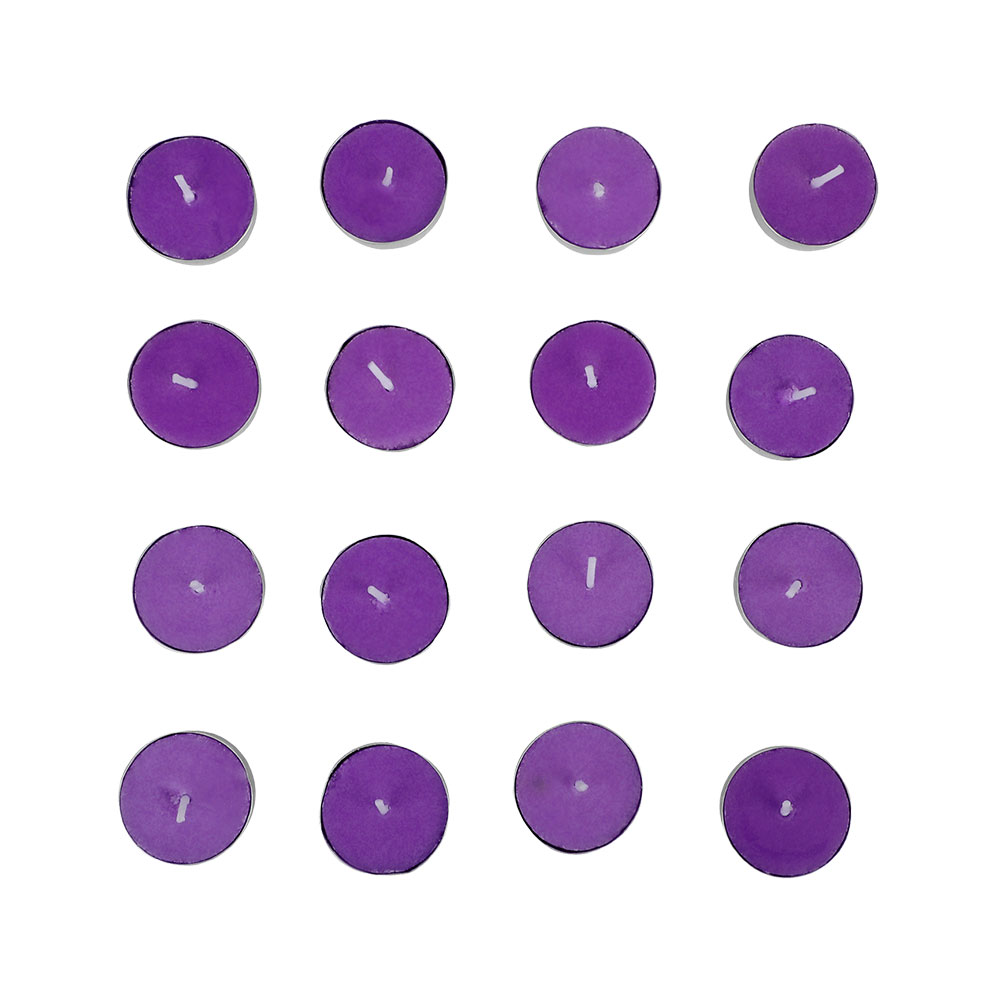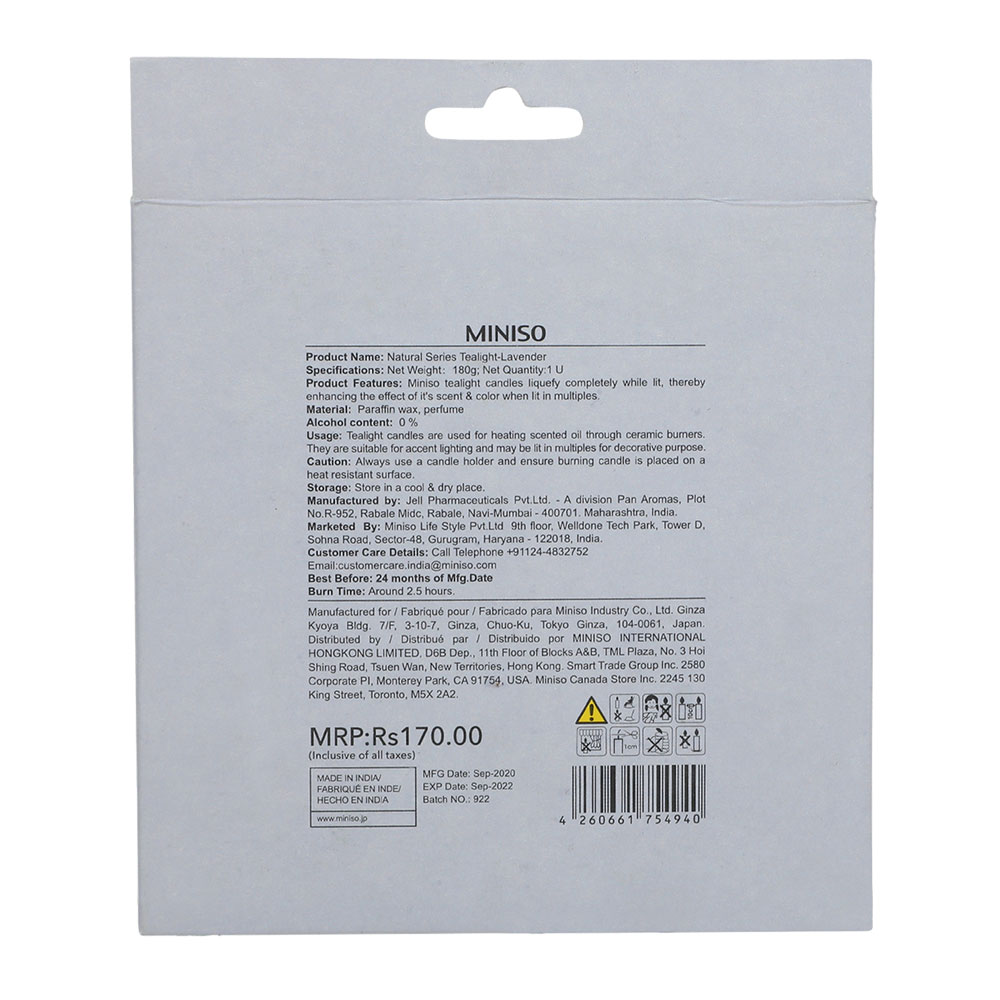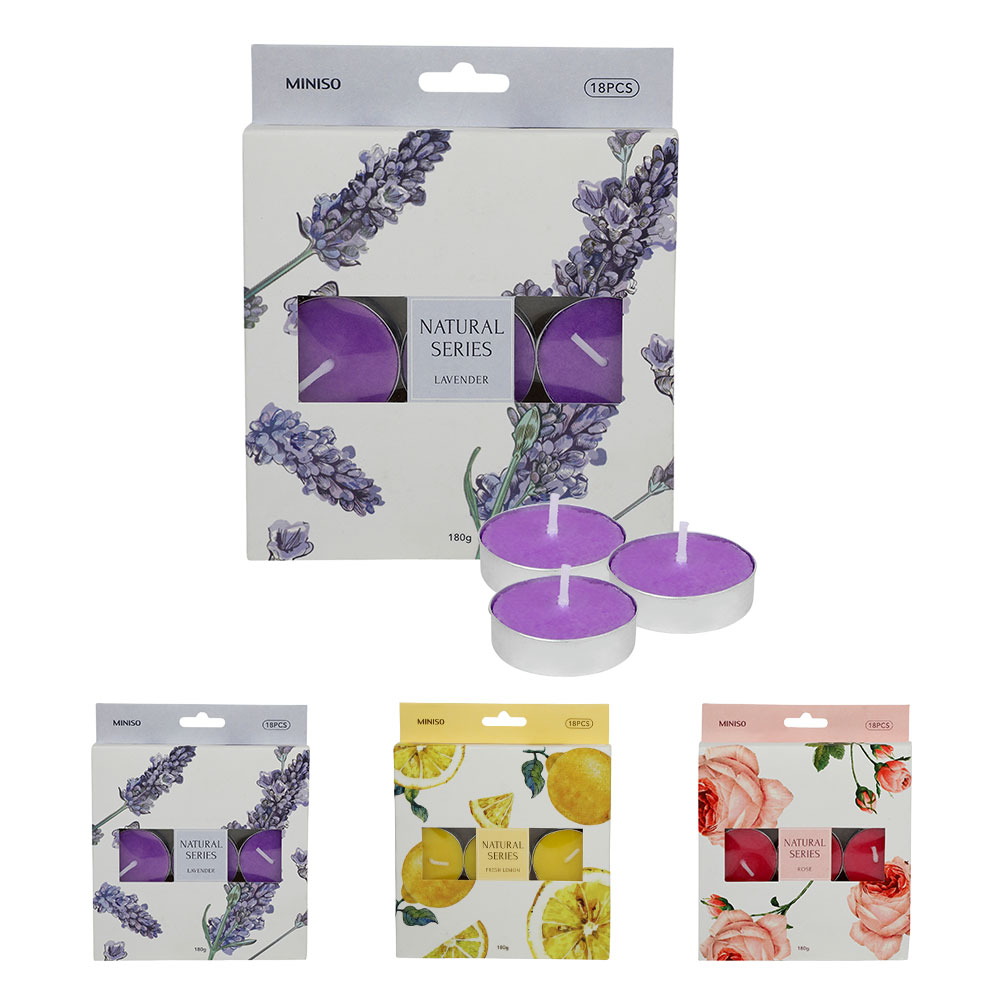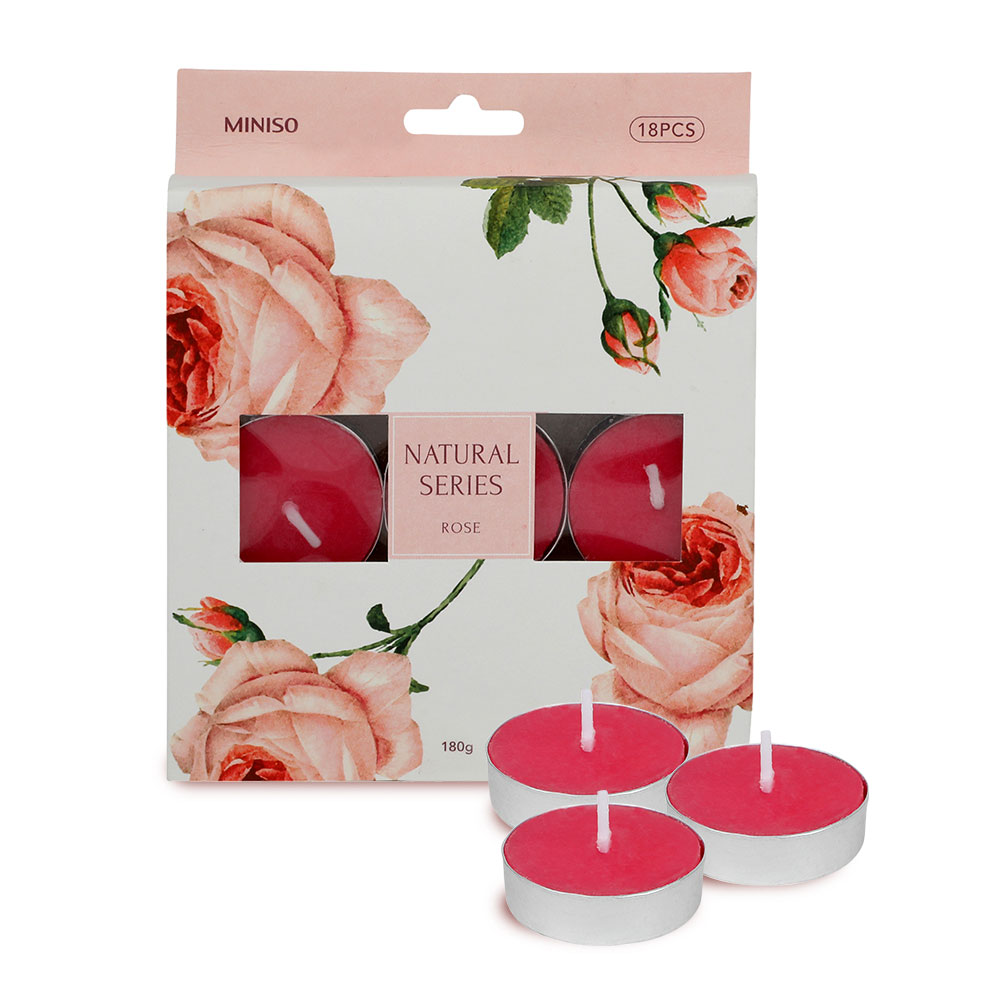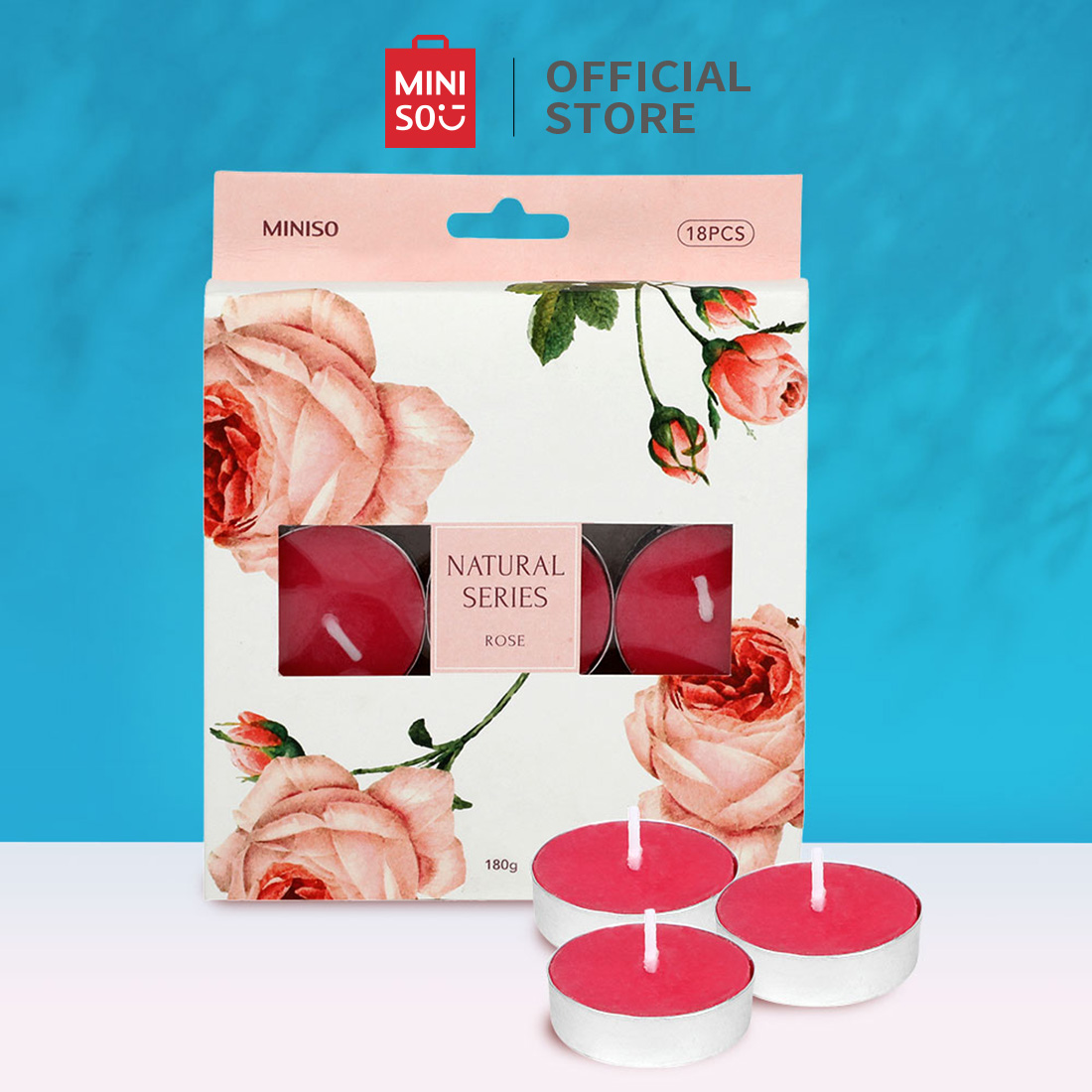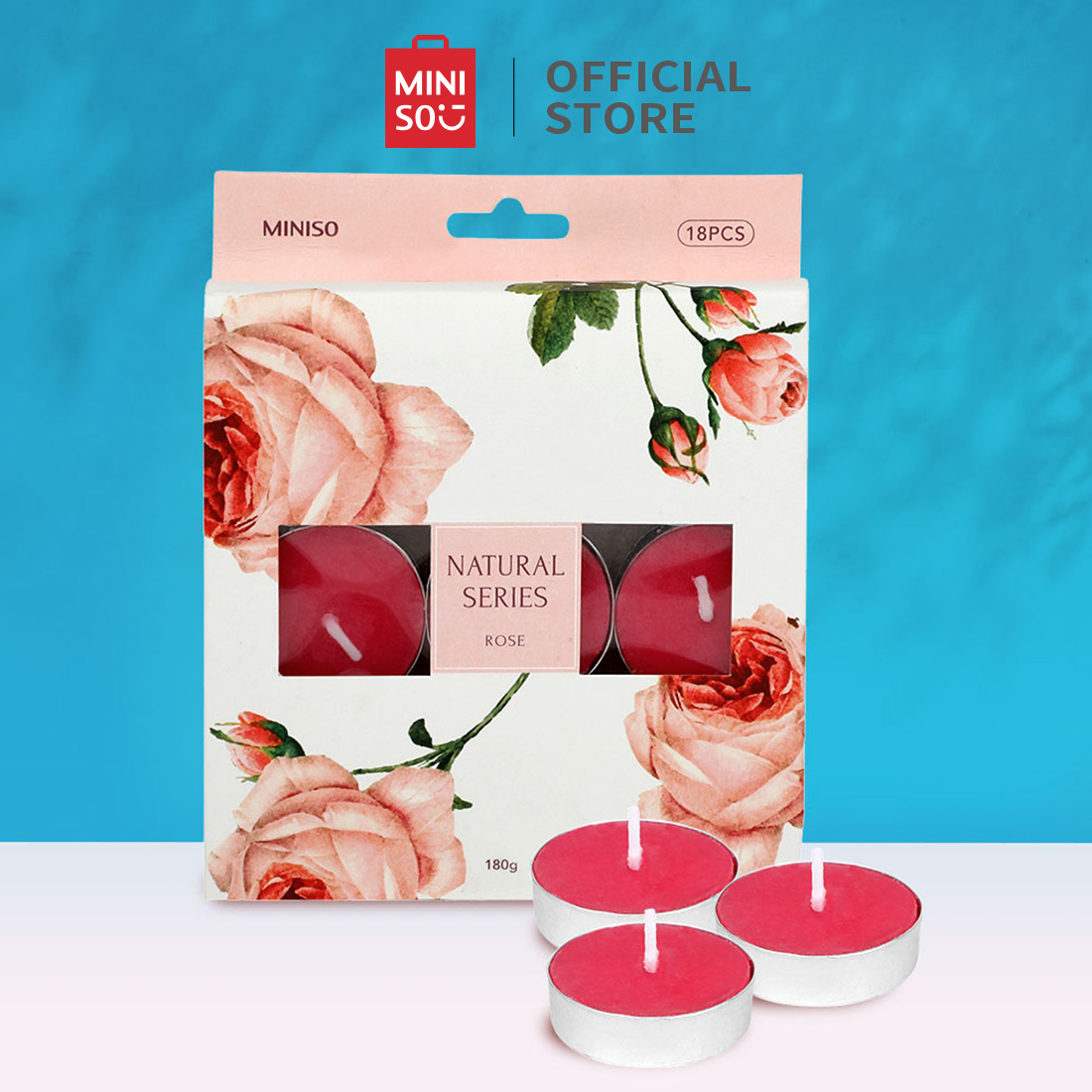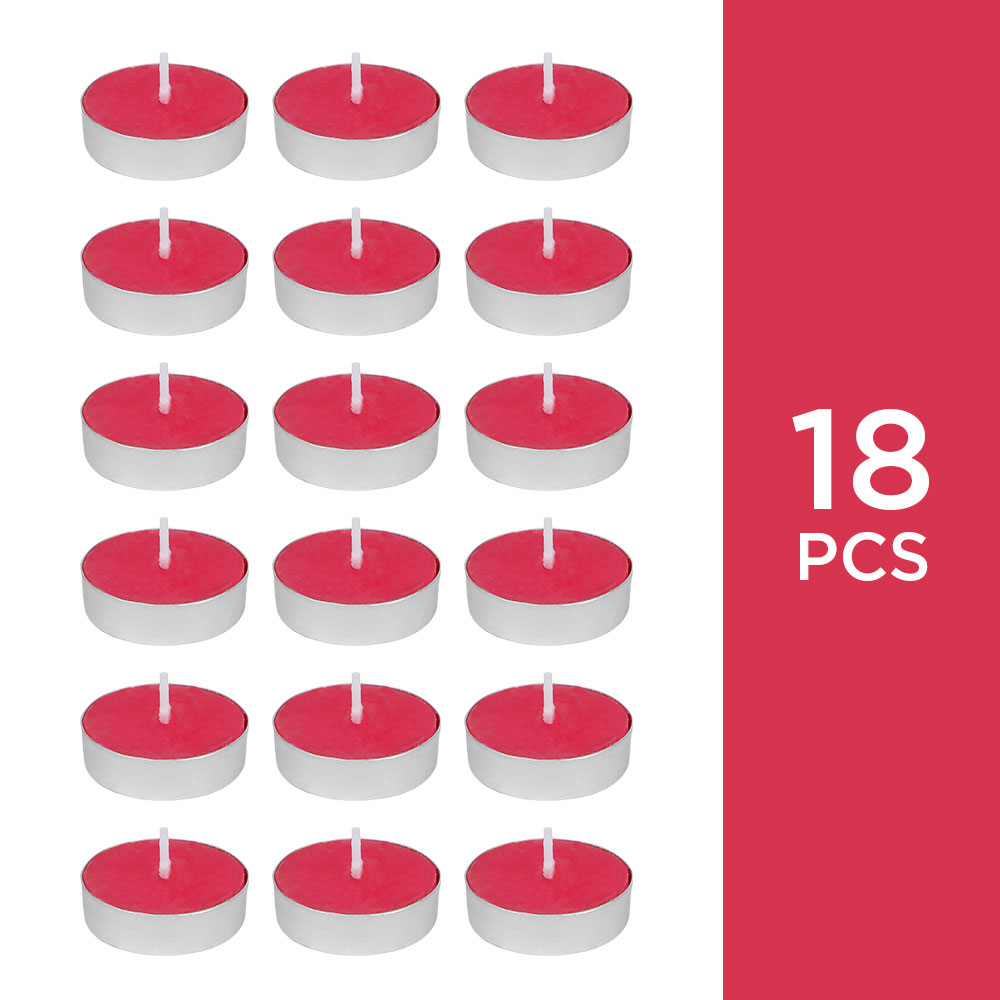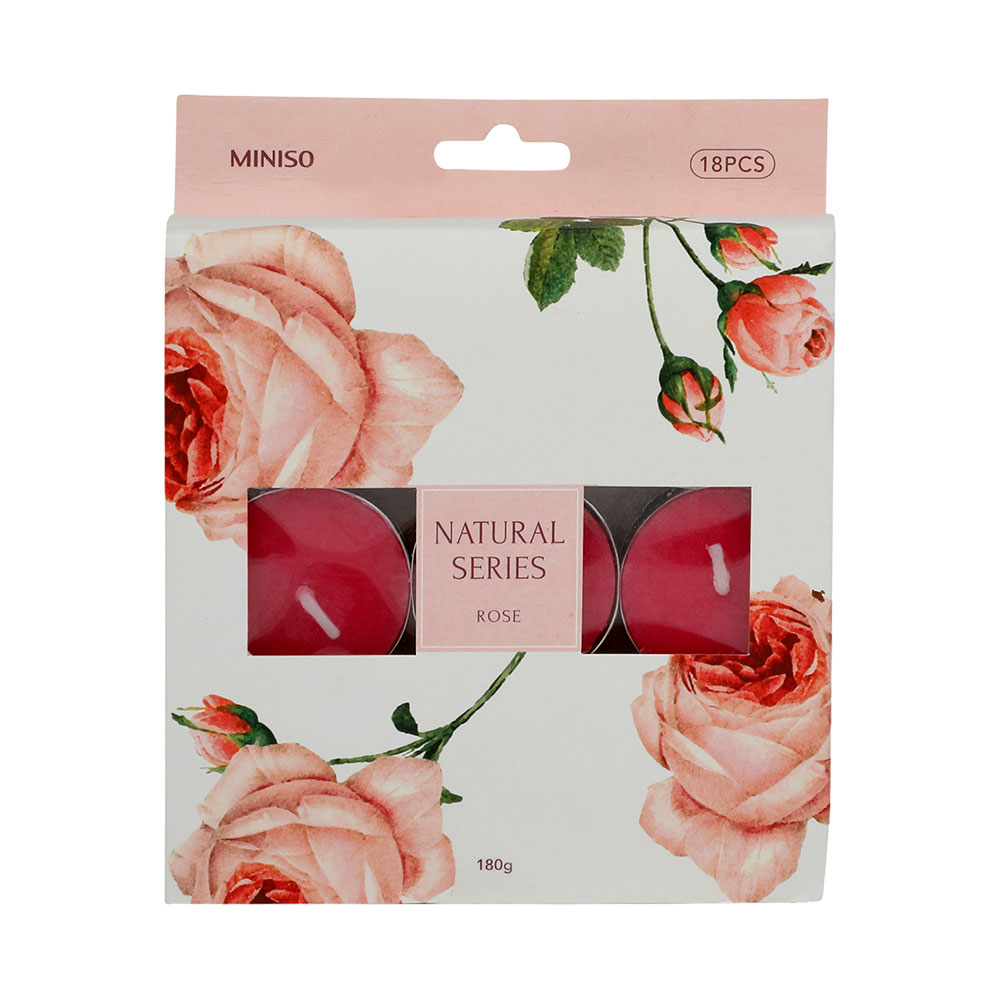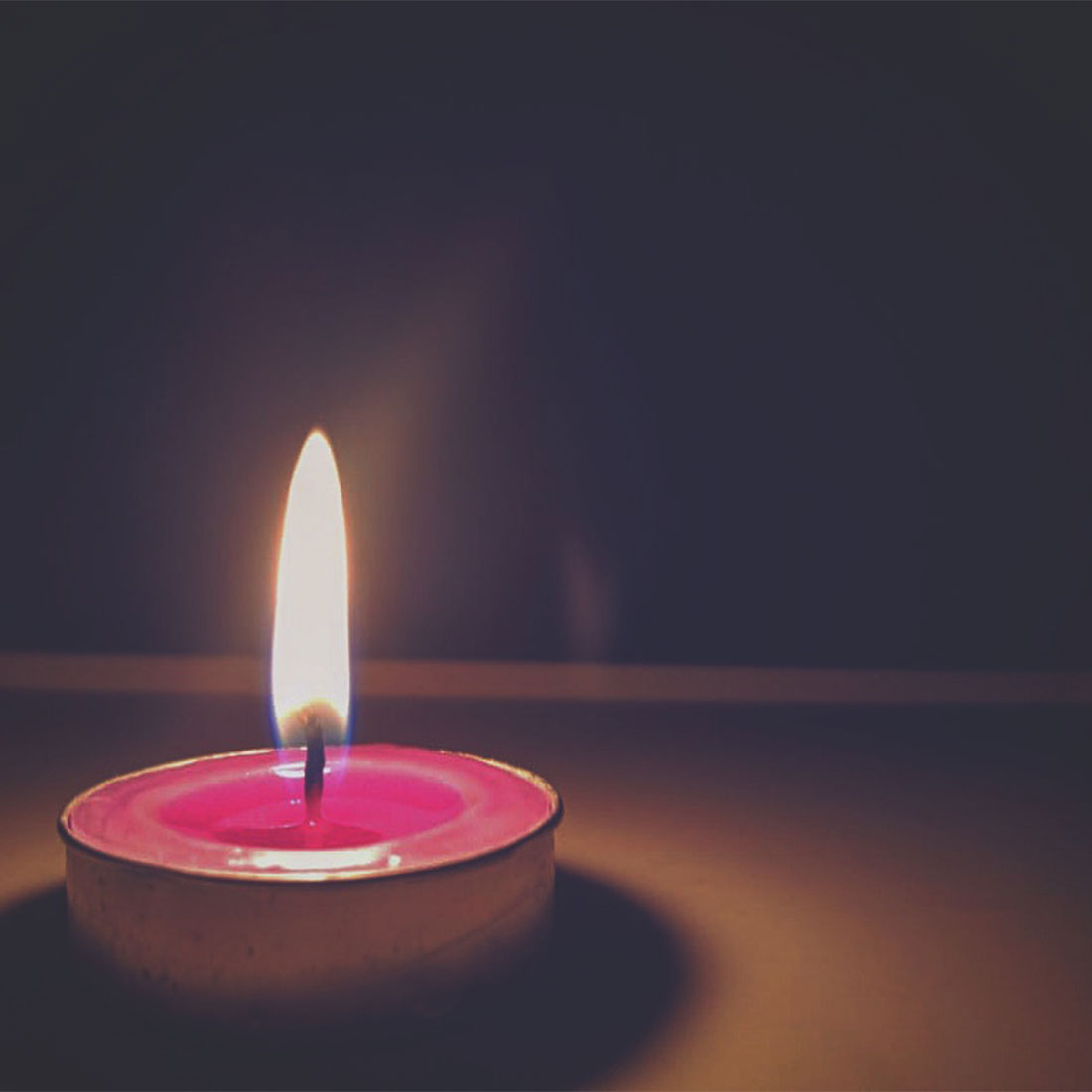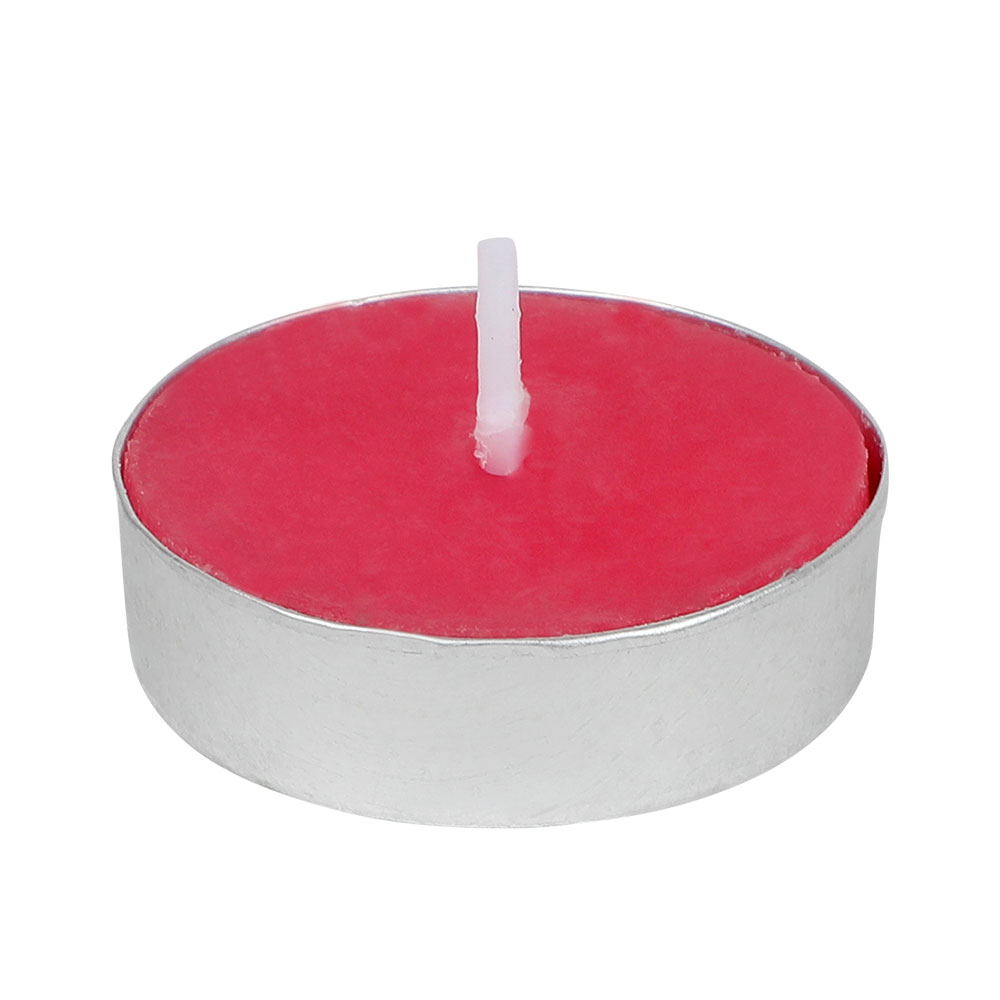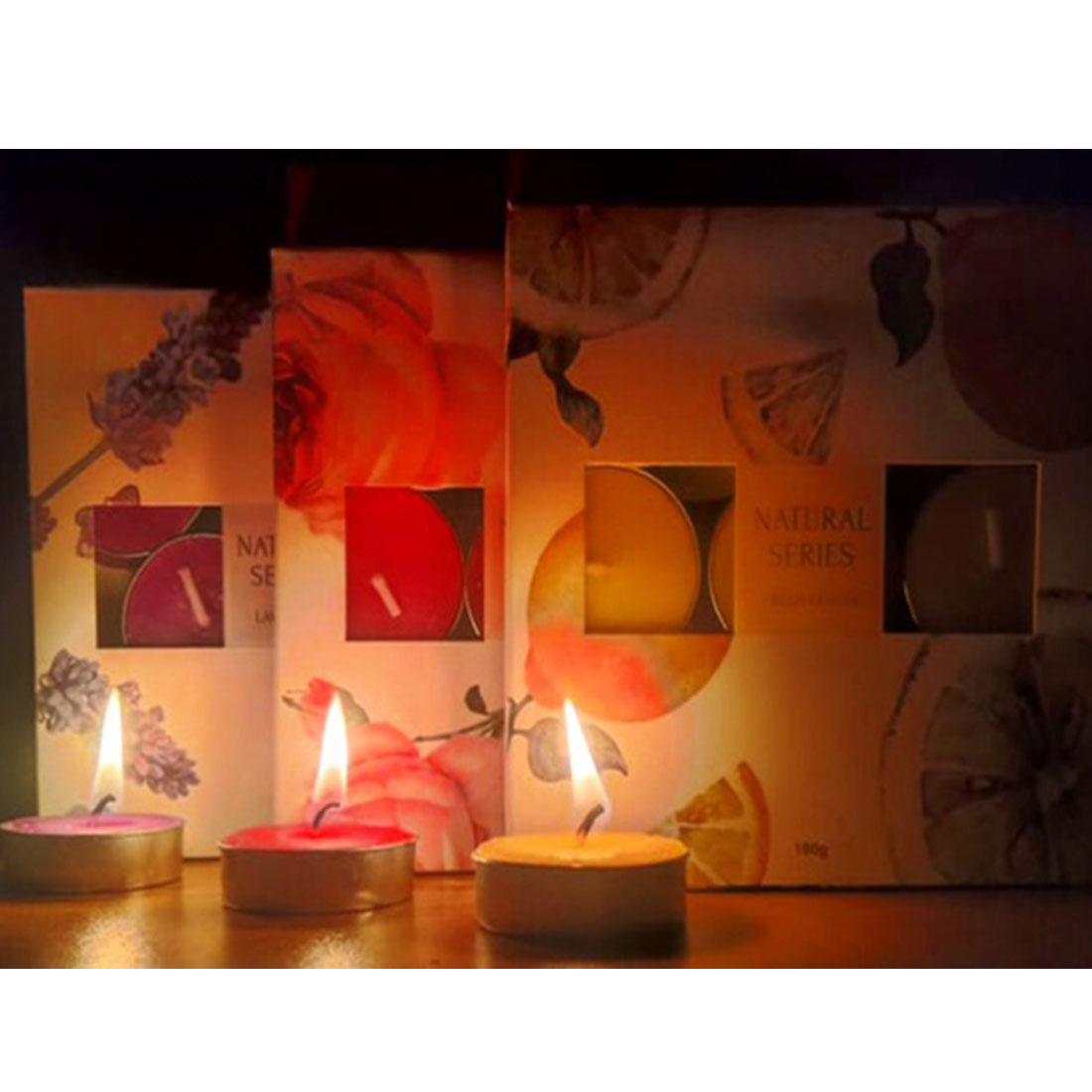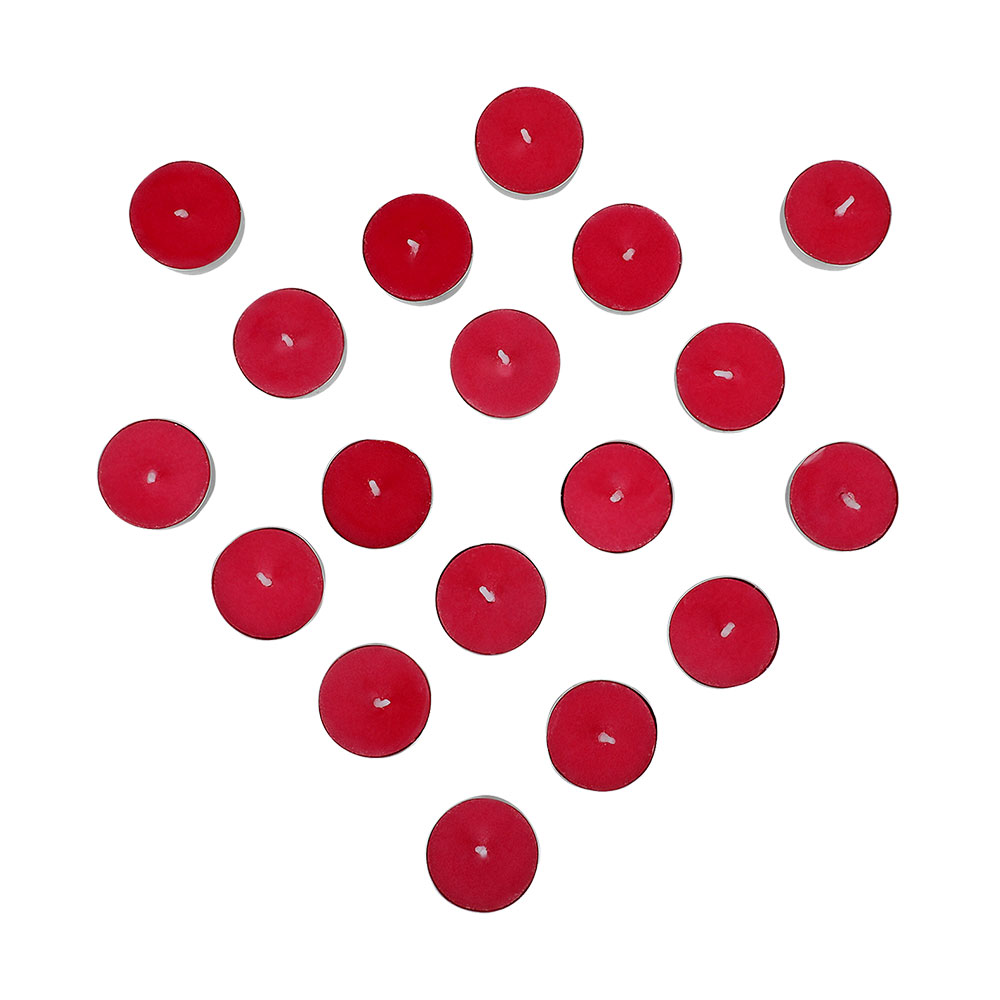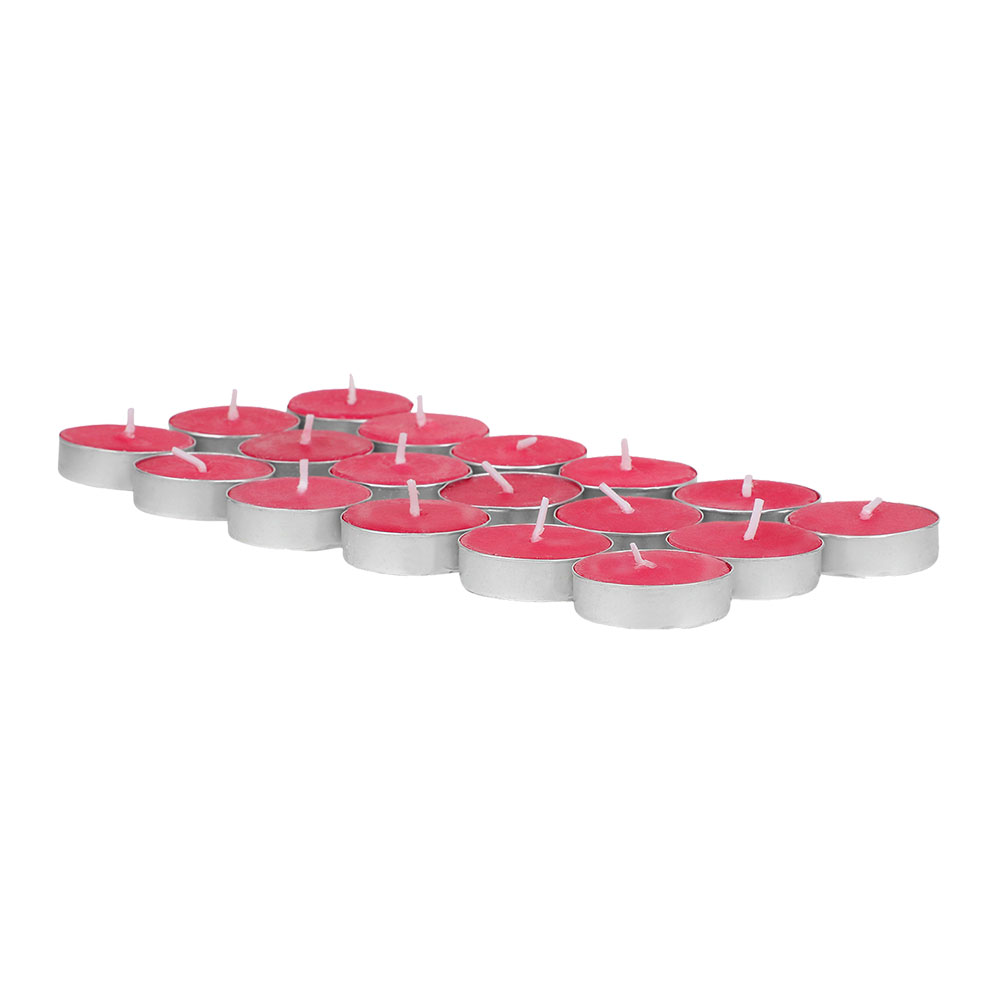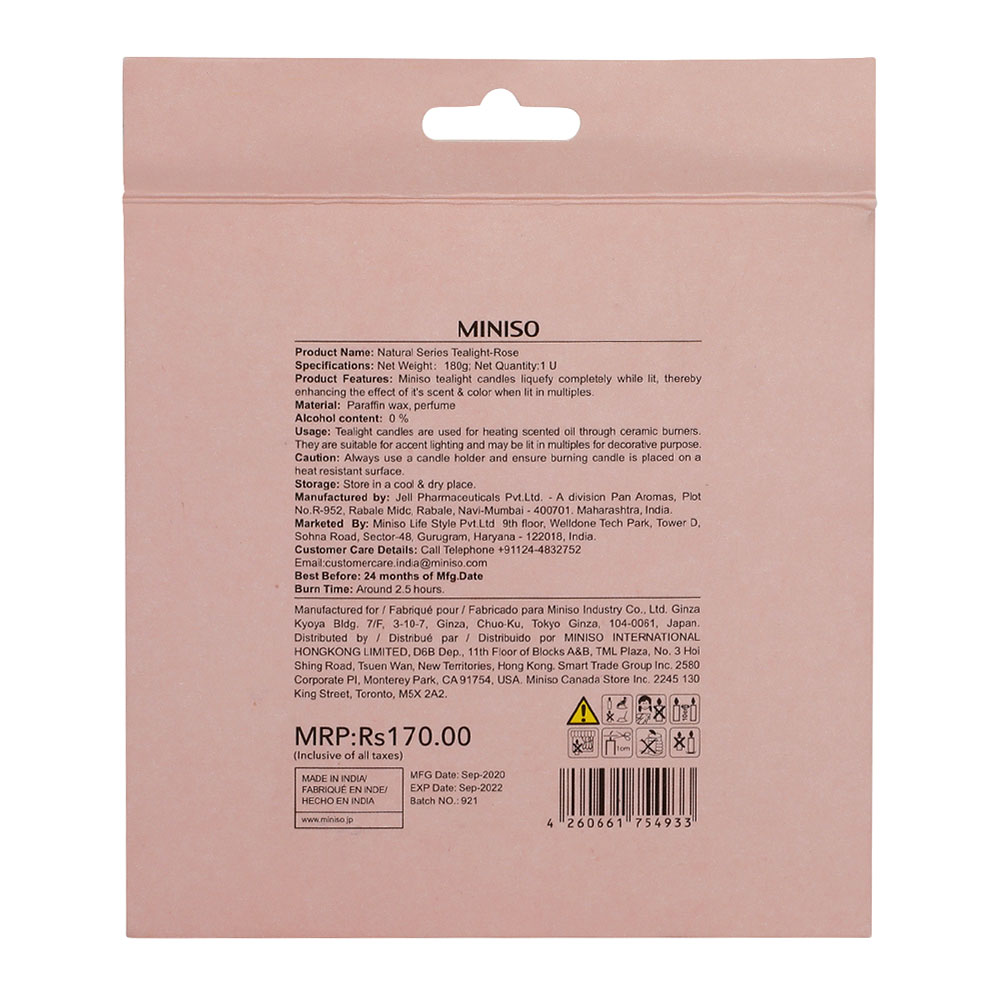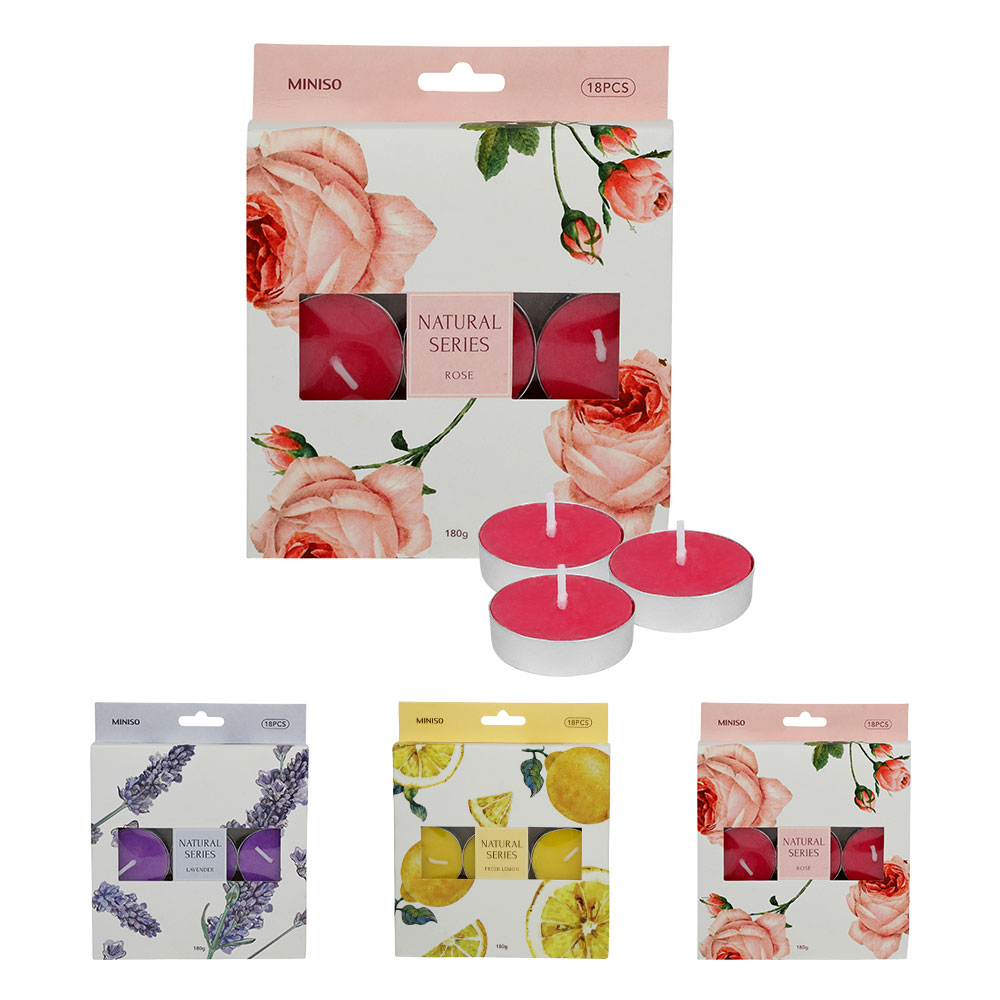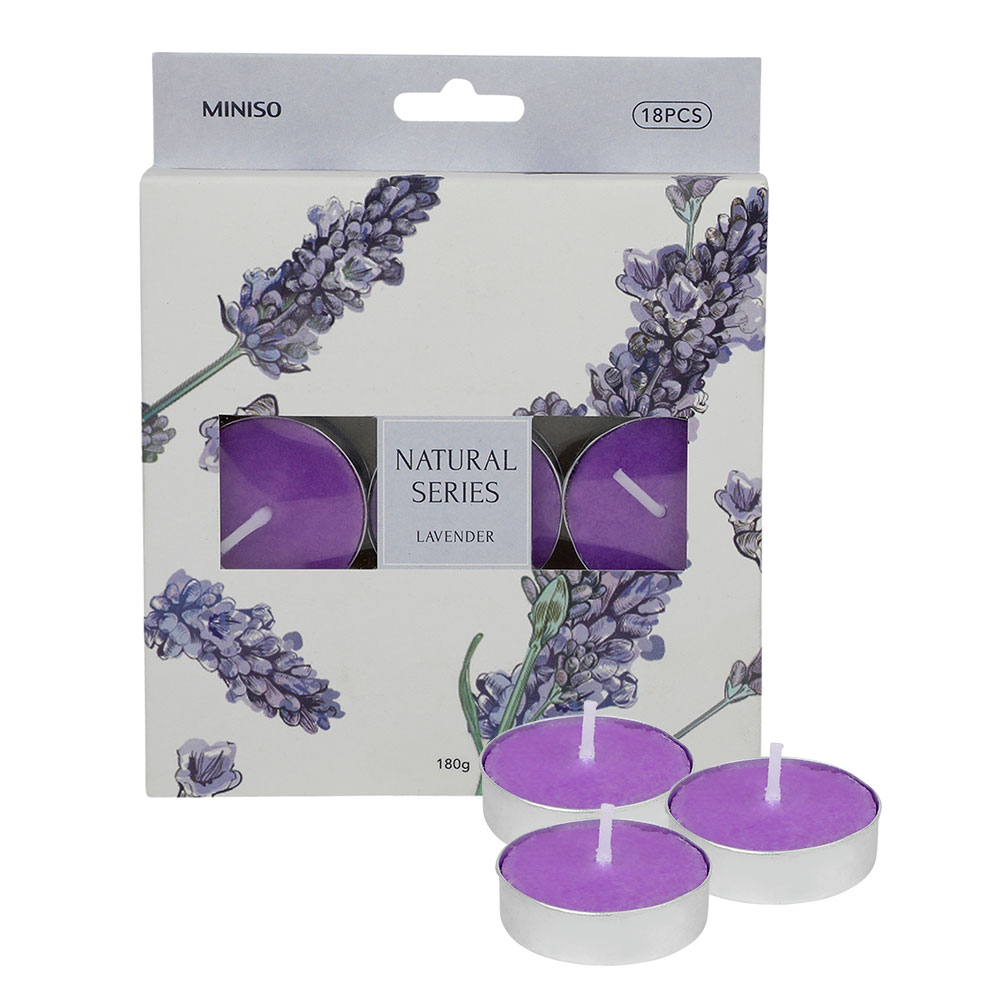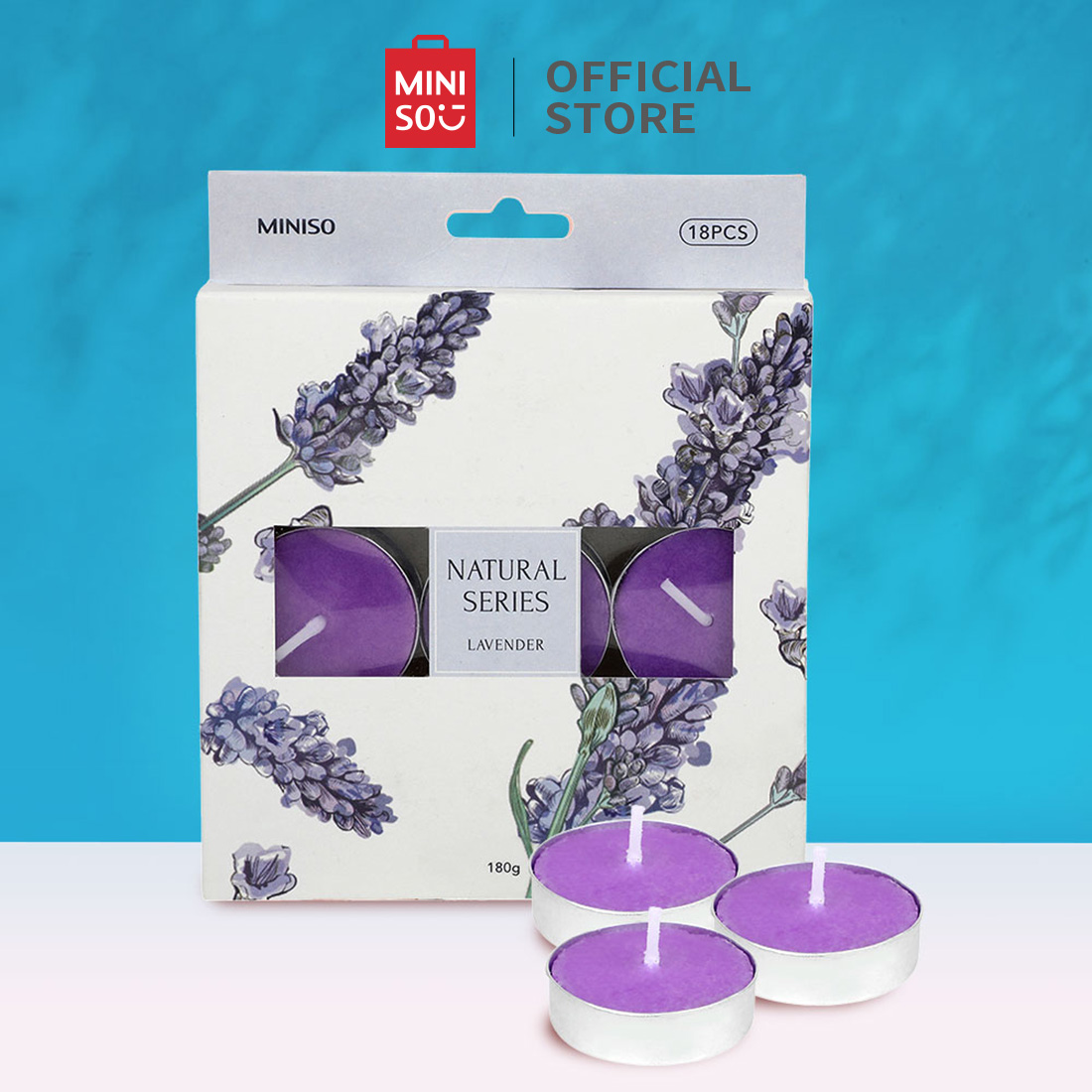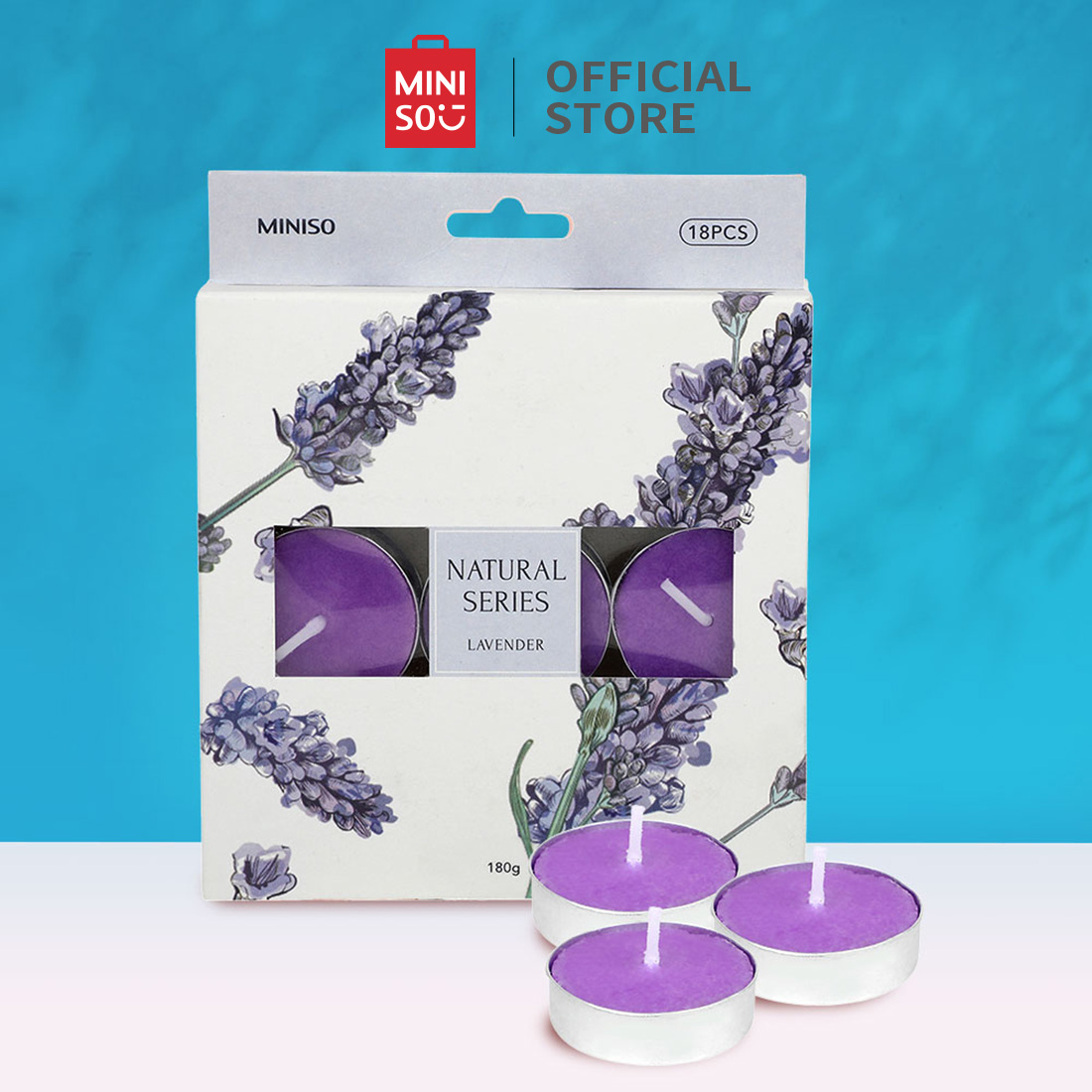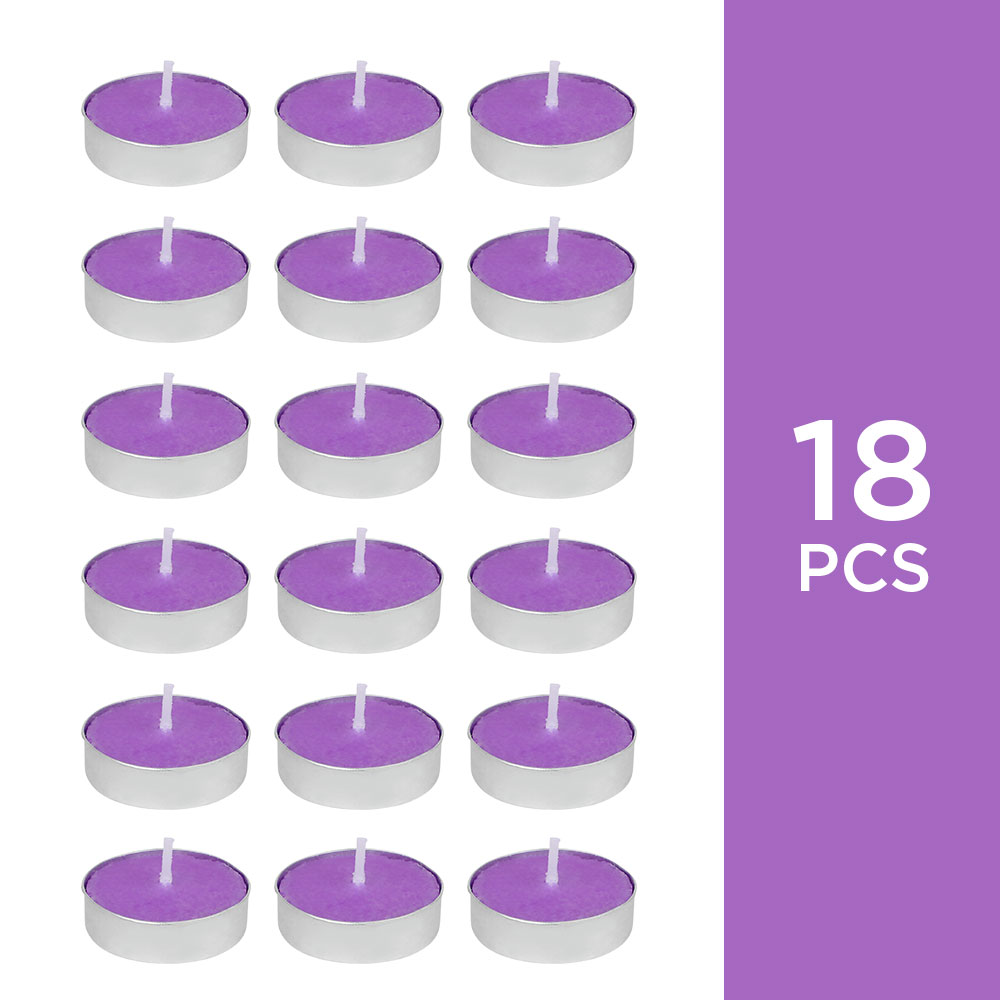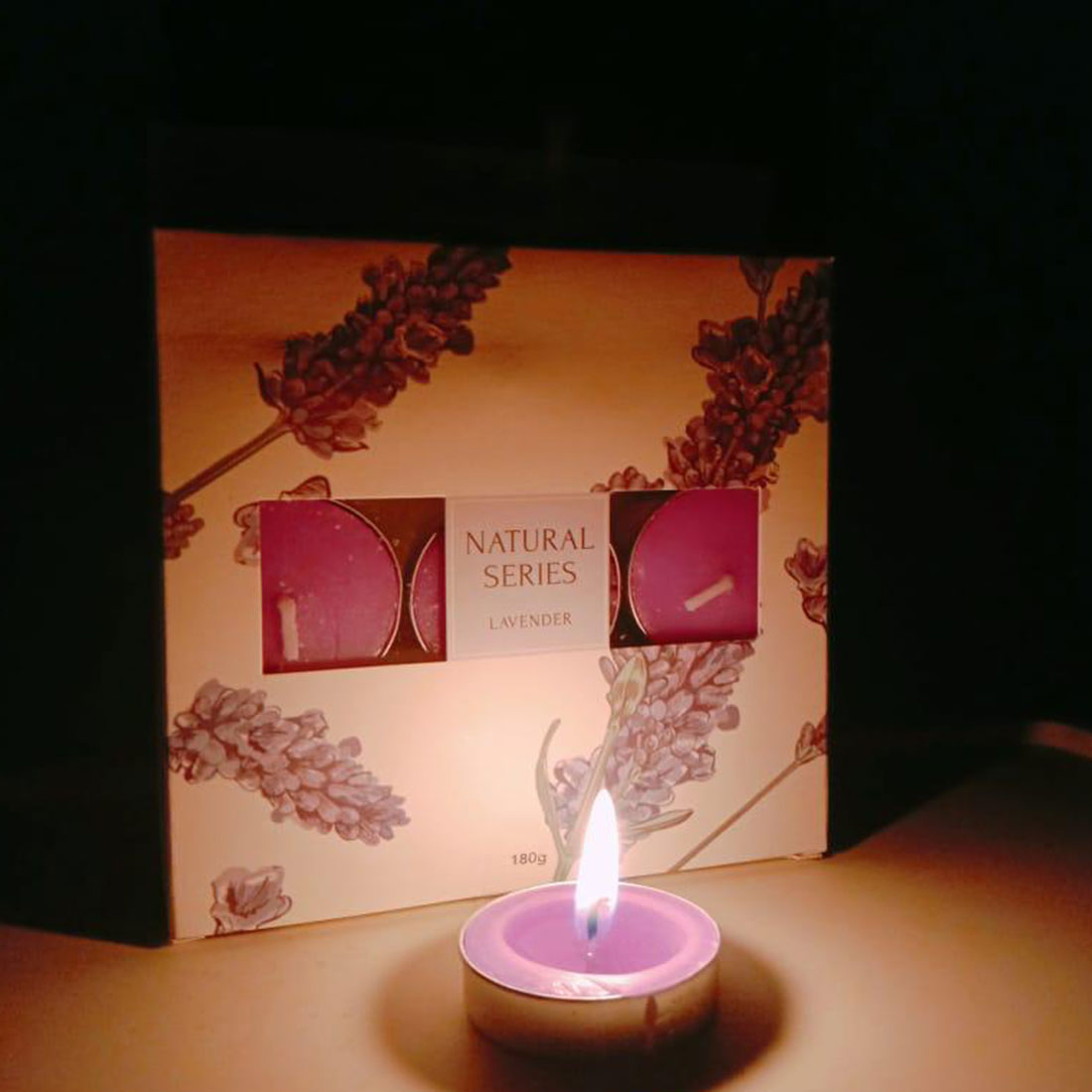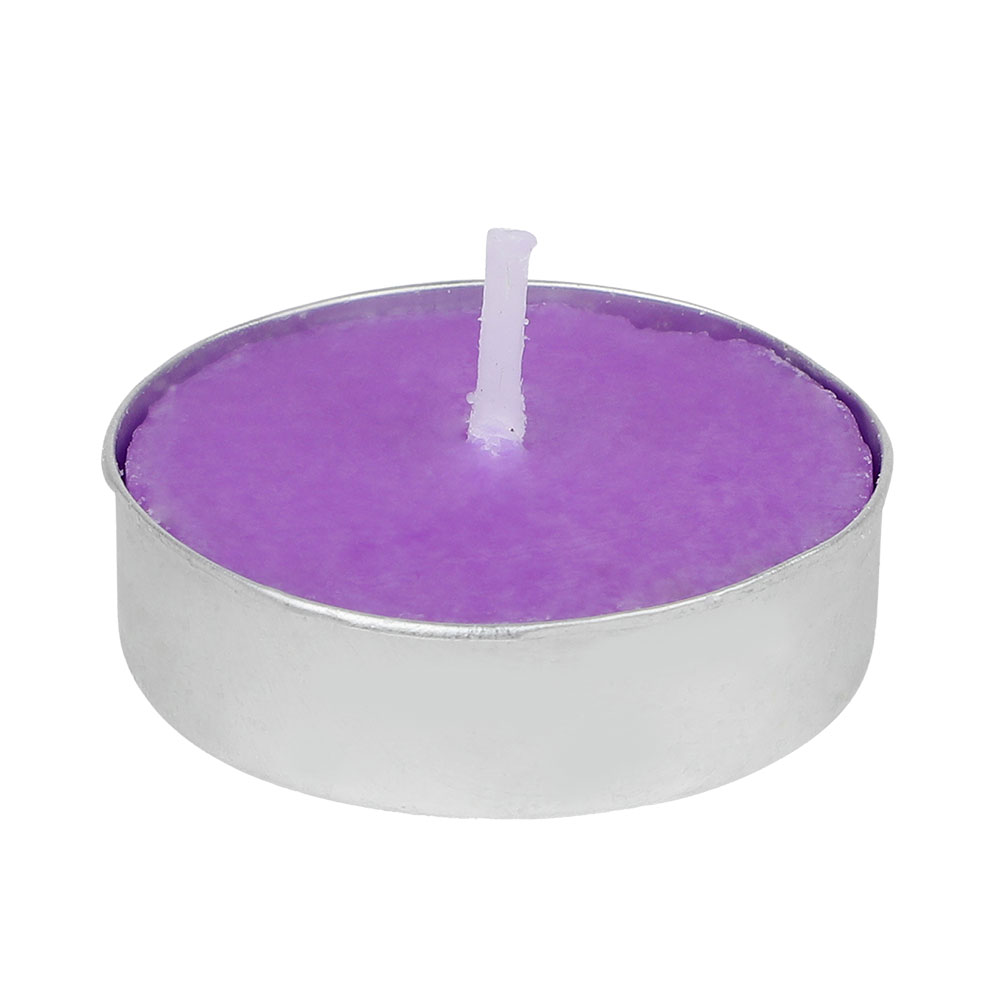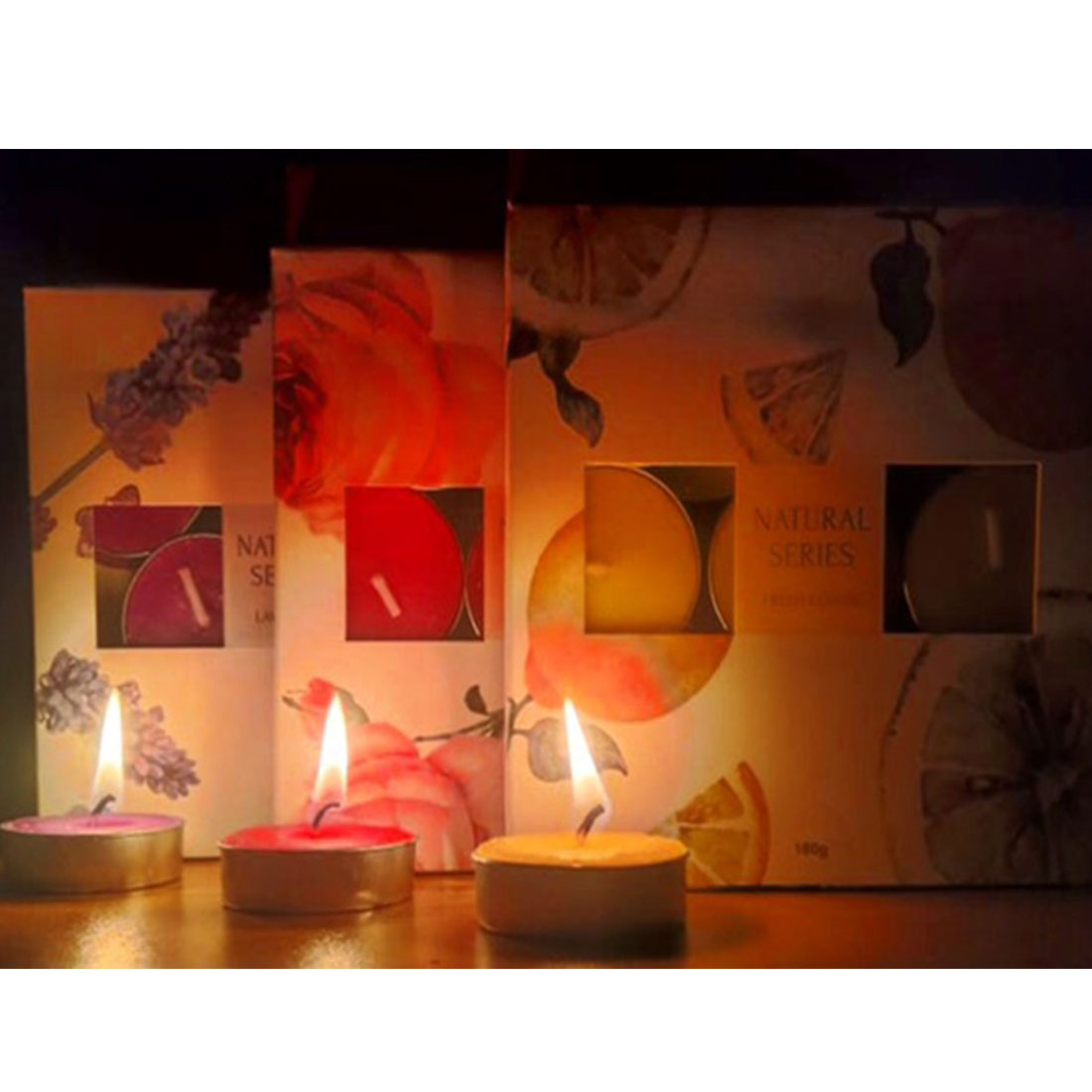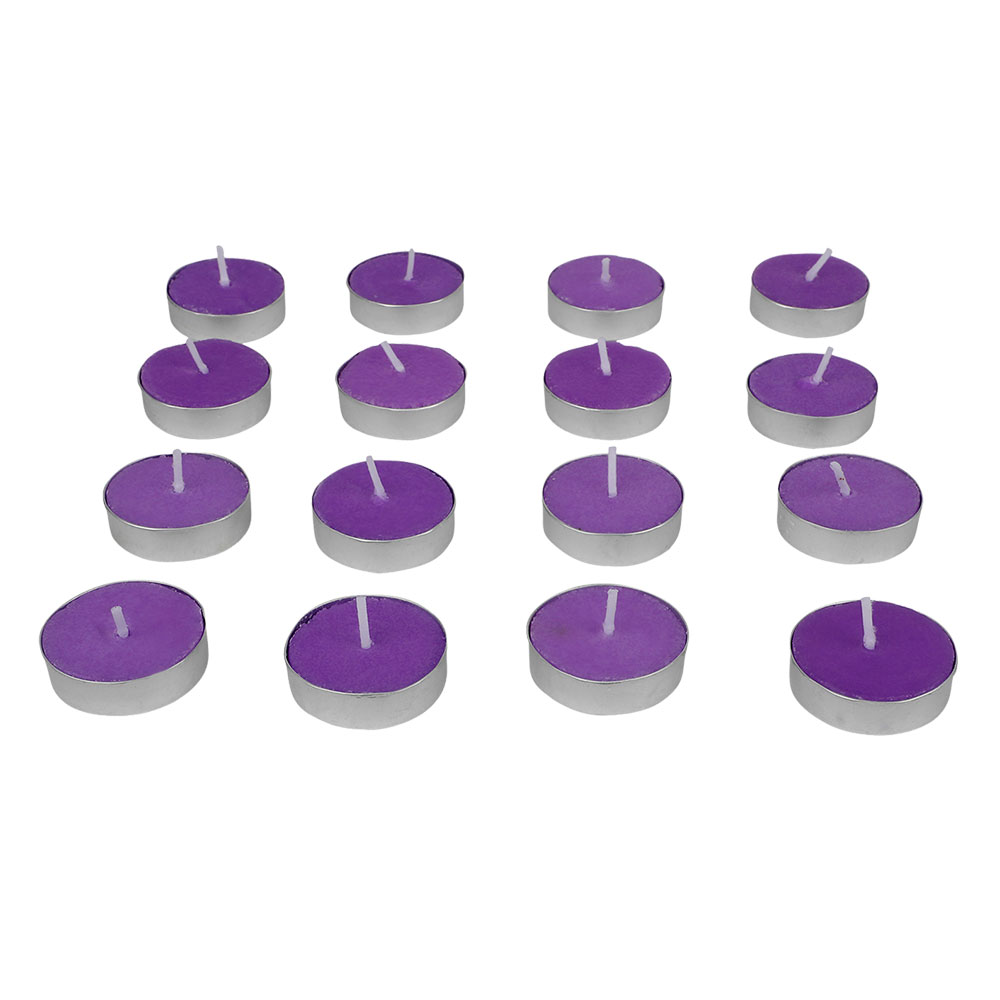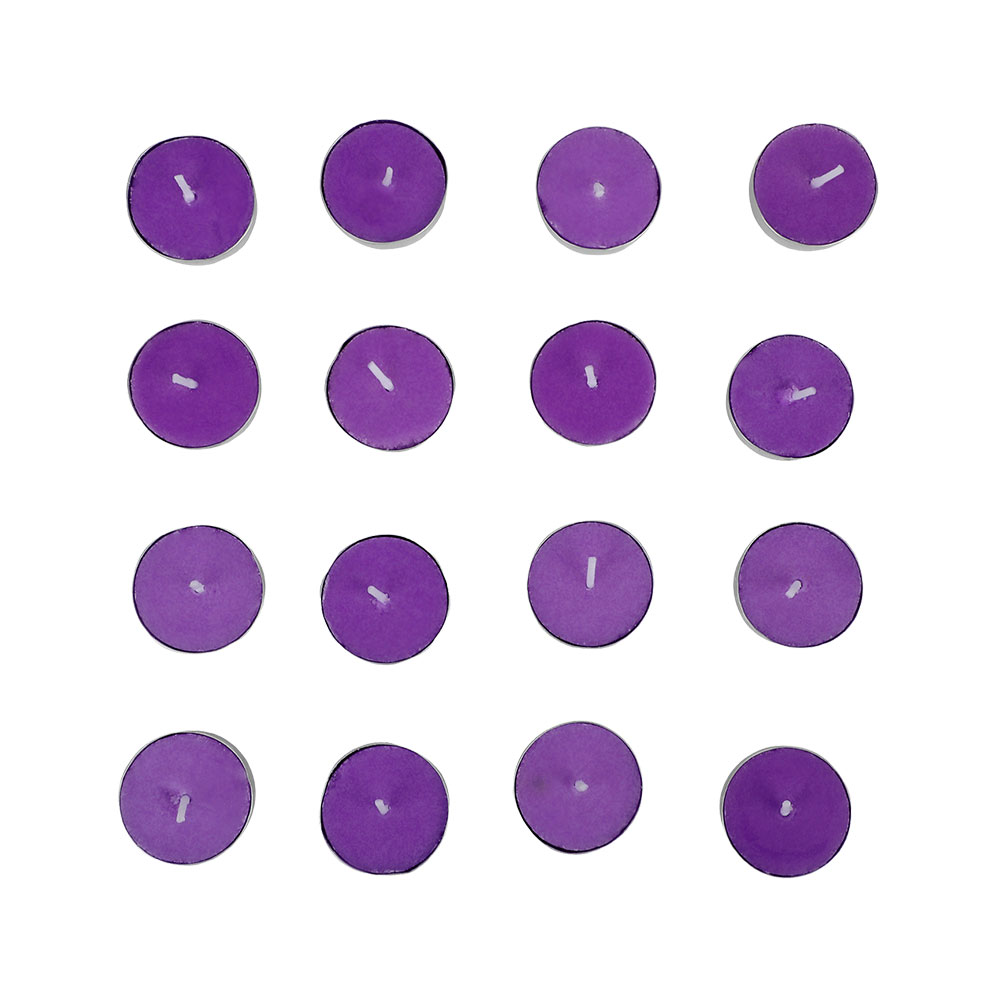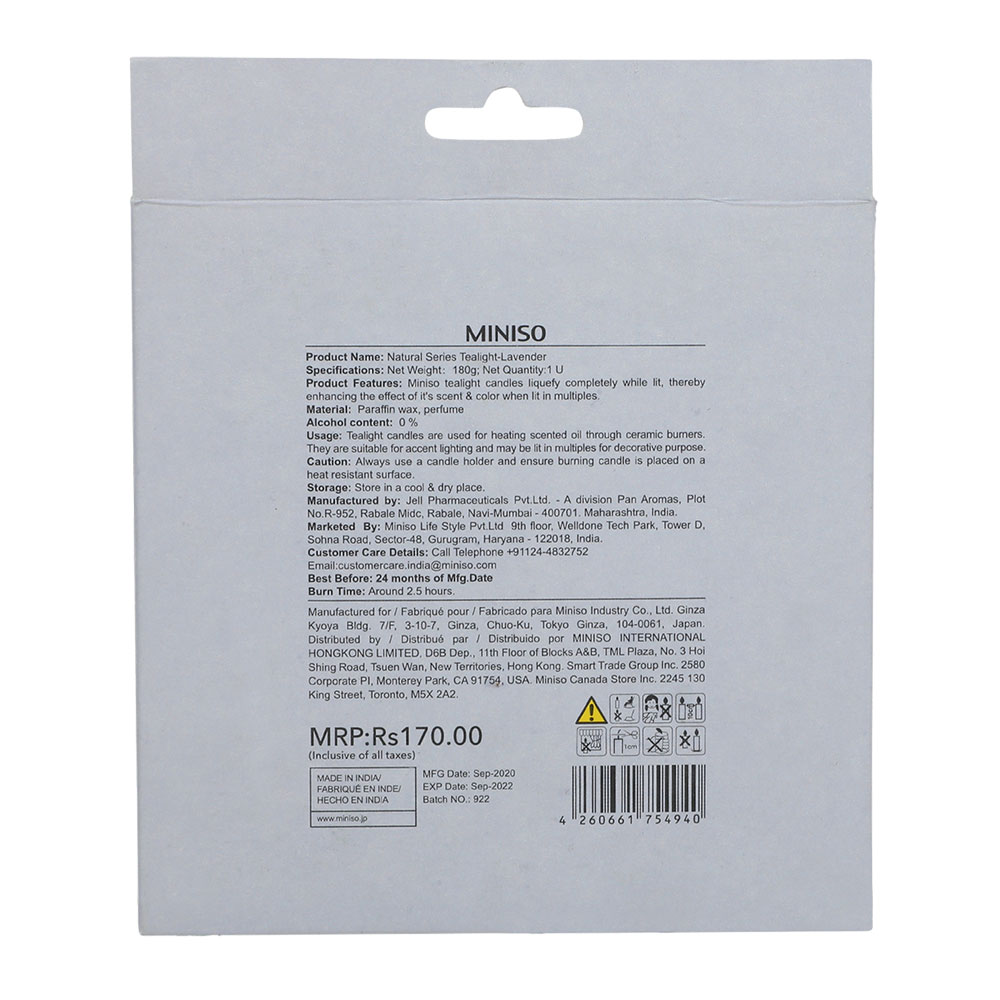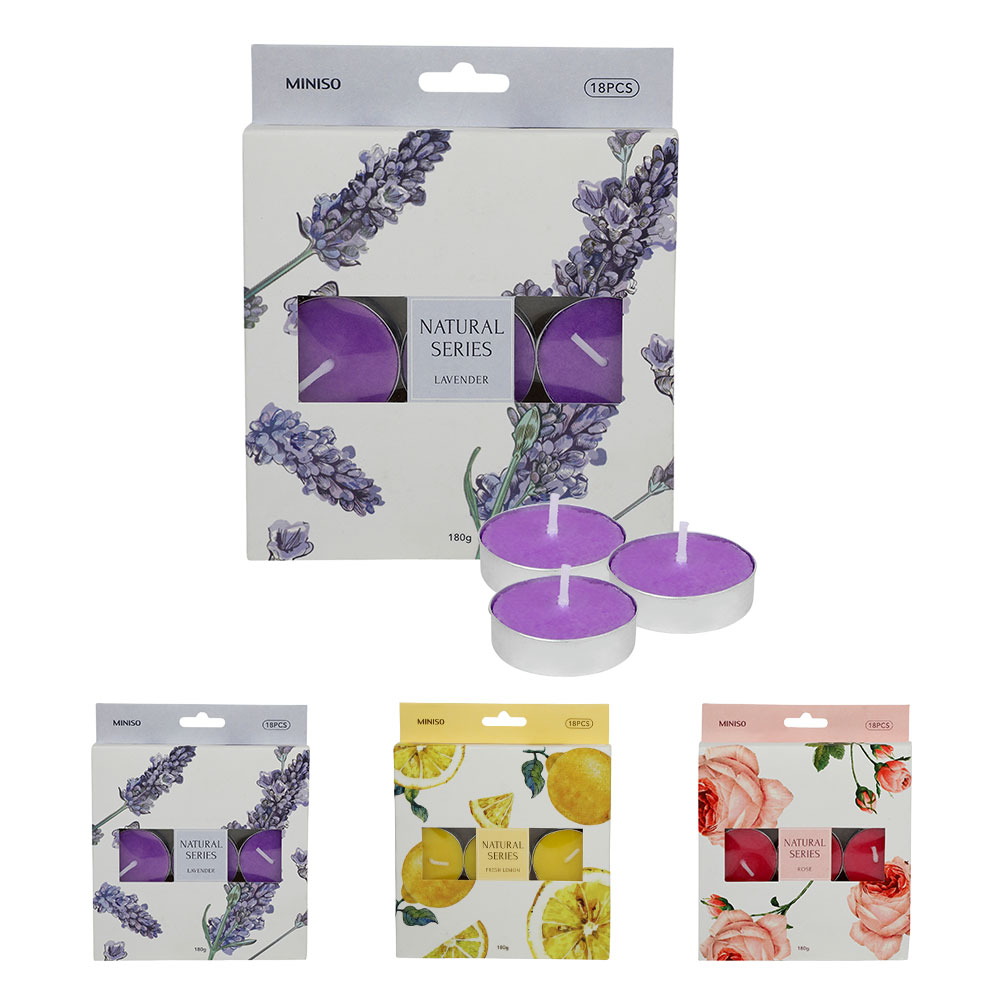 MINISO Wax Scented Tealight Candles Set, 18 Pcs
Rose


In order to get the best effect, light multiple tealight candles. when candles are lighted, keep the room ventilated.
Do not blow out the candle. You can use the tool such as small tweezers to press cotton core to melted wax. Immdiately centralize cotton core.
Estimated burning time: 3 hours.